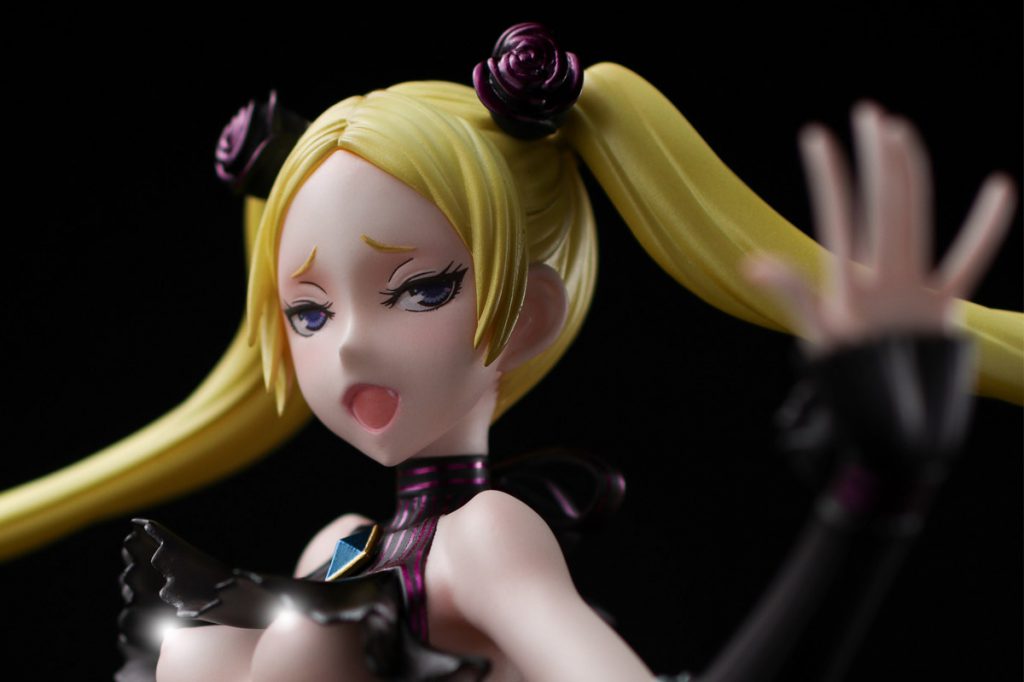 Today we will be taking an early look at Mayuri PVC Figure now on pre-order at the Native Online Shop!
A original character designed for Second Axe by the popular artist RAITA let's start our look at the painted sample with this.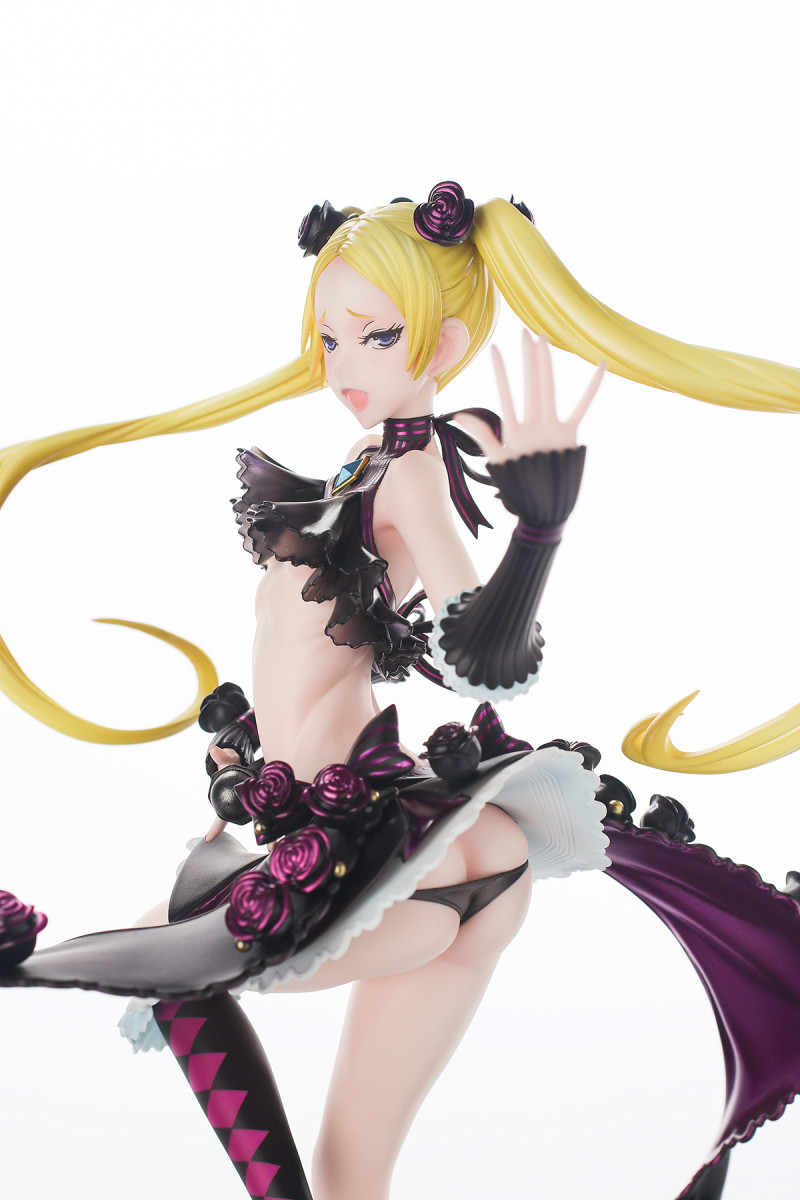 After the huge tits and shy girl look we got with Kaguya we get twin tails and in BLOND!
And comes in even more eccentric costume then Kaguya if you can believe that!
First let's take a good look at her once!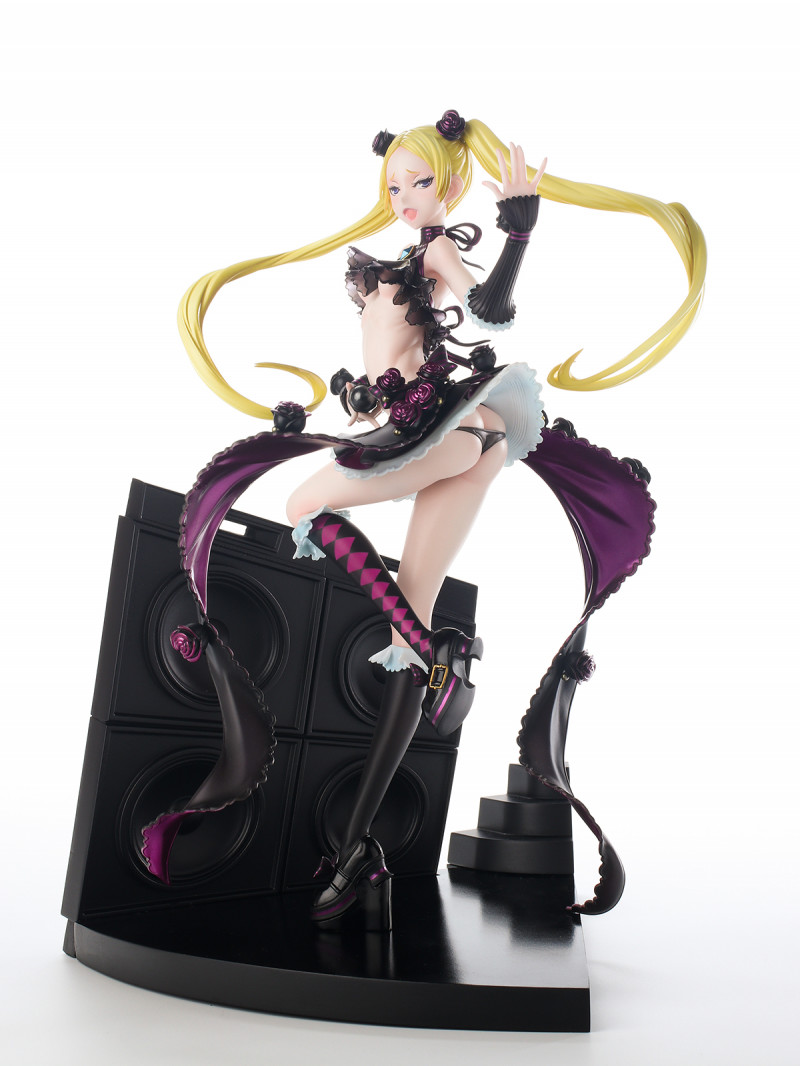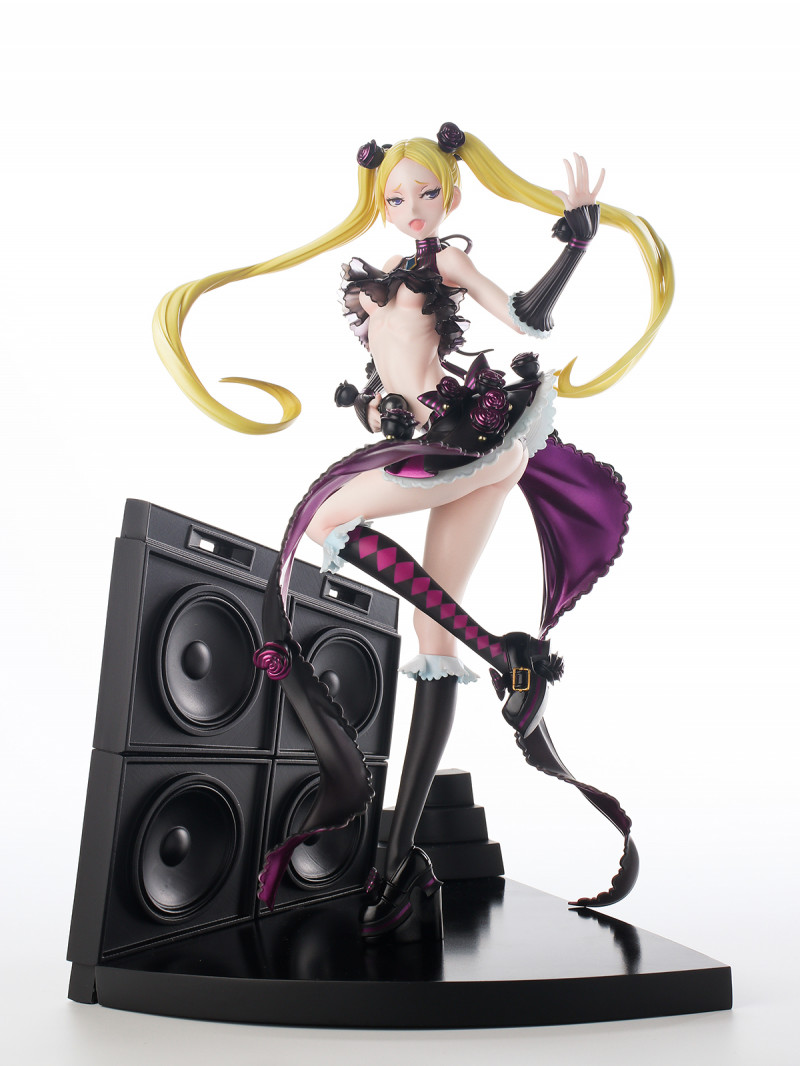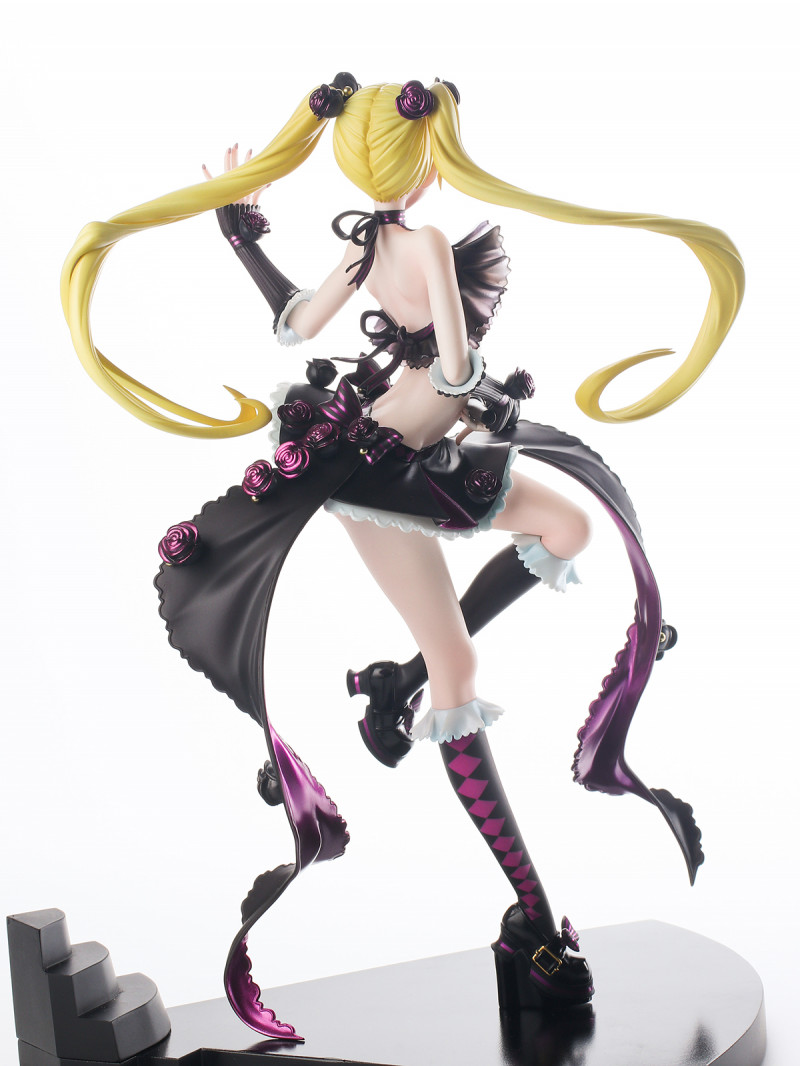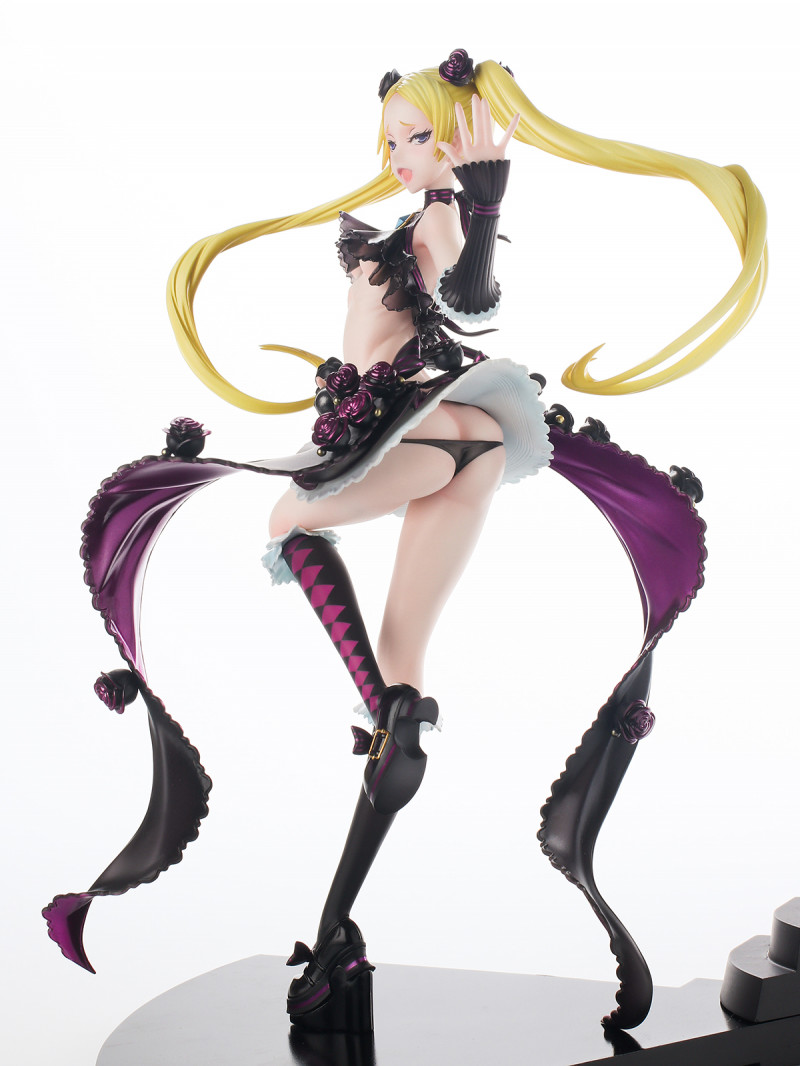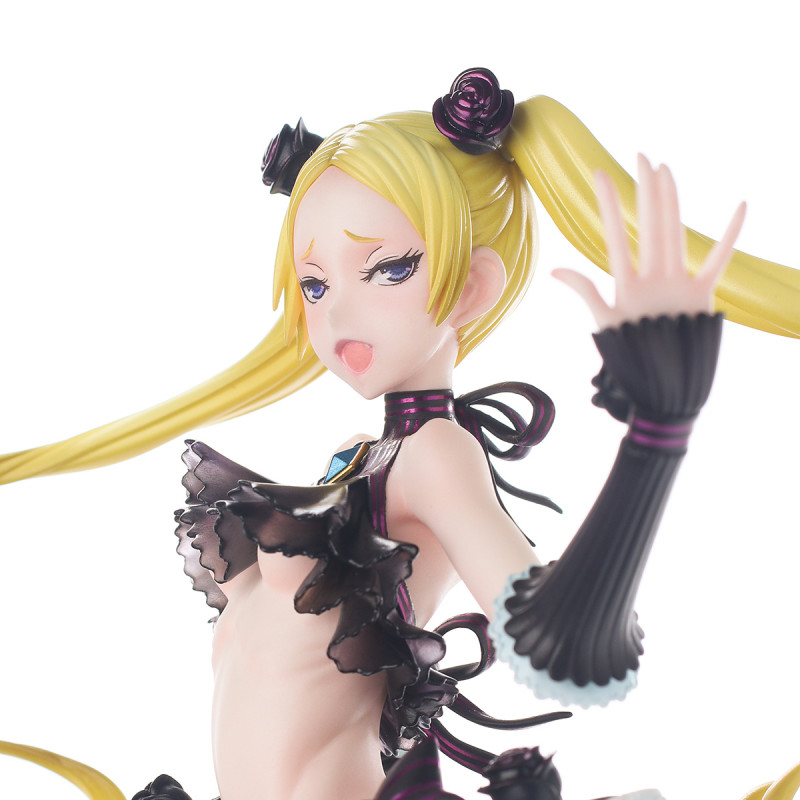 Bust shot will look like this.
The rose shaped hairpin and her cute double teeth will look exactly as drawn by RAITA in the original art!
Go downwards a bit and you'll get to the two tiny woven frills that cover her thin chest.
Sculpted in this shape by design to give that look of close to showing everything but not quite everything.
Frills on the costume have been made with clear parts to show off some part of her that shouldn't be so easy to see.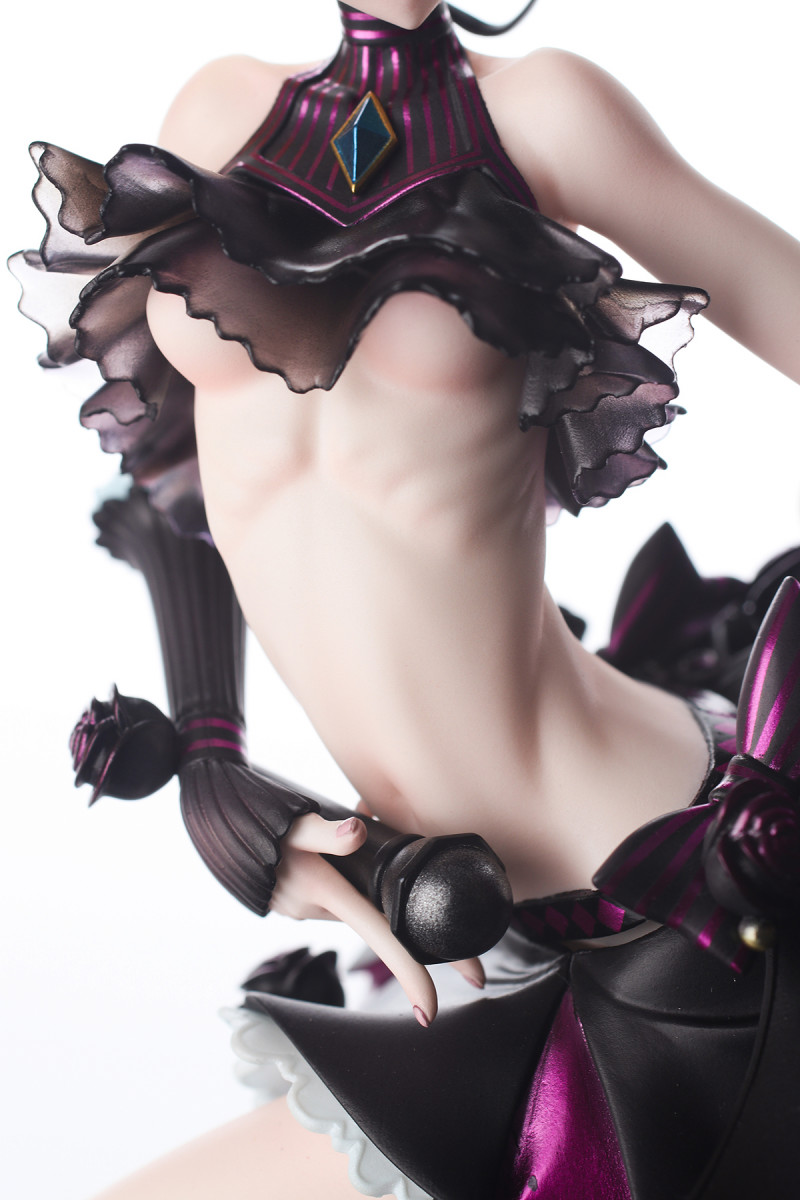 The trademark petit body line seen in works by RAITA is fully on display with this!
Sculpted with her thin torso as seen in the art replicated which looks awesome!
Her thin but angled chest is also wonderfully done!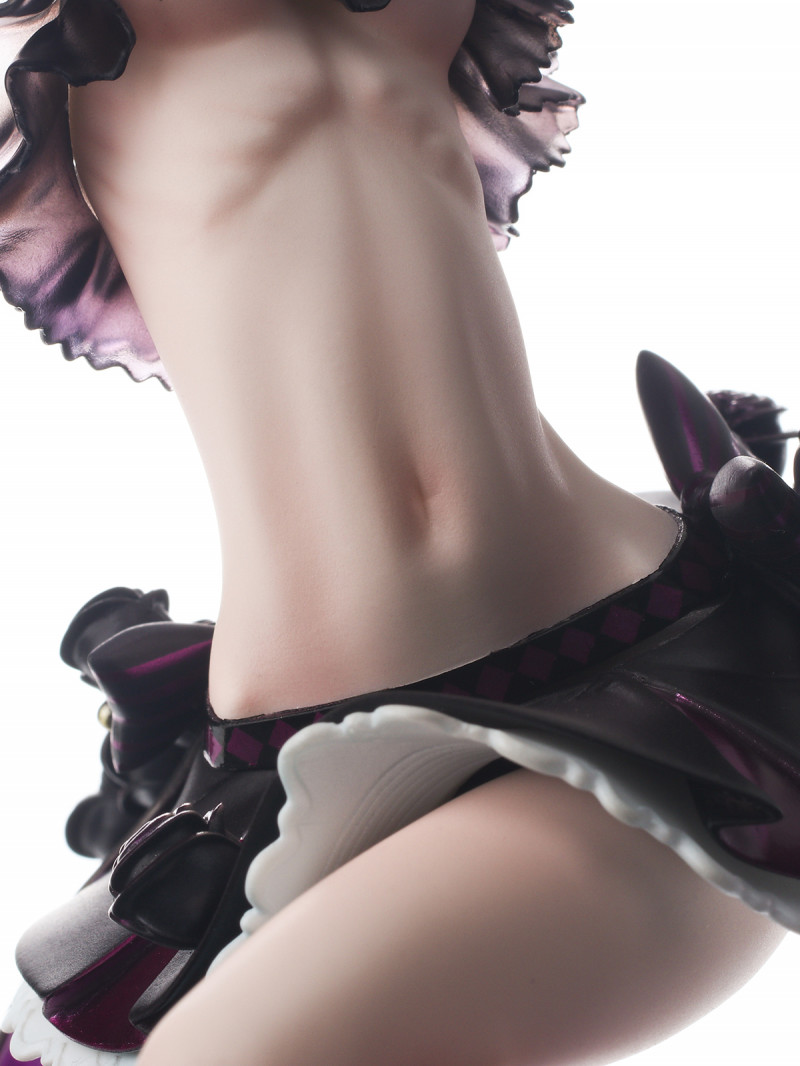 The soft but with purpose hold she has on the mike which combined with the thin and sexy sculpt of her fingers is so electric!
Her cute navel that's hidden by the mike in her hand is sculpted so real that it will take your breath away!
The up and downs of her abs is recreated perfectly for all to see!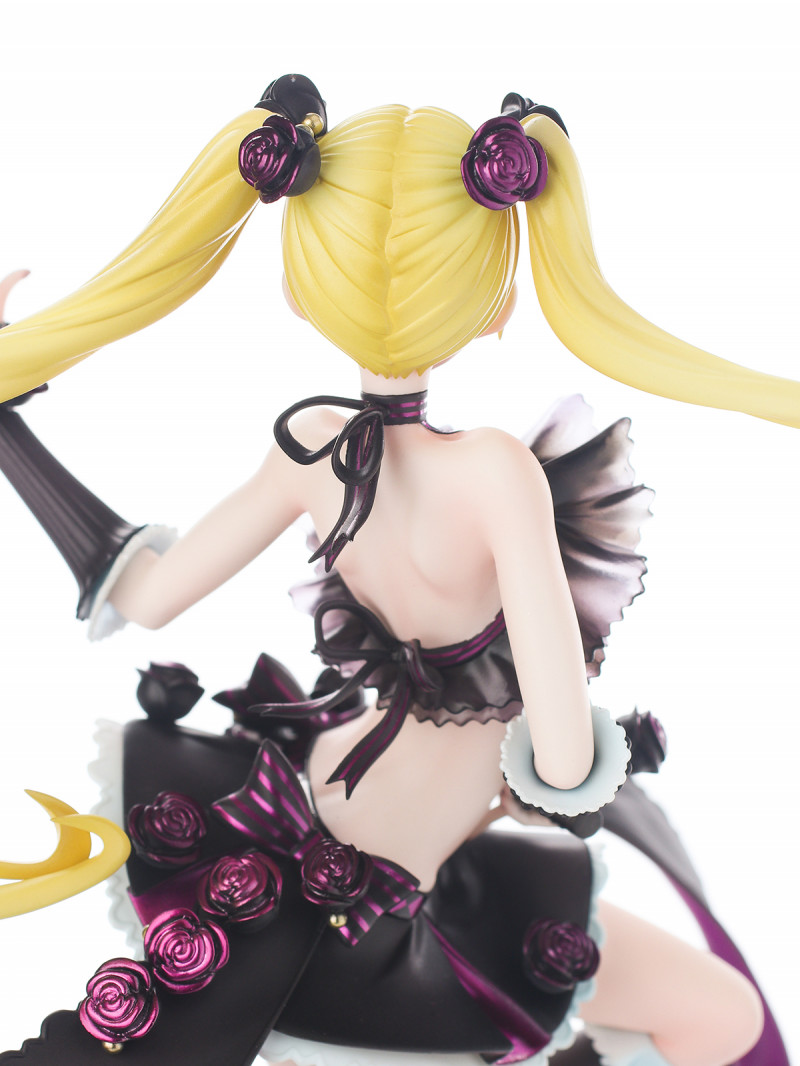 A look from behind.
You start to wonder if she actually wearing her costume when you see her like this.
Arms are so thin that sometime she looks like a doll…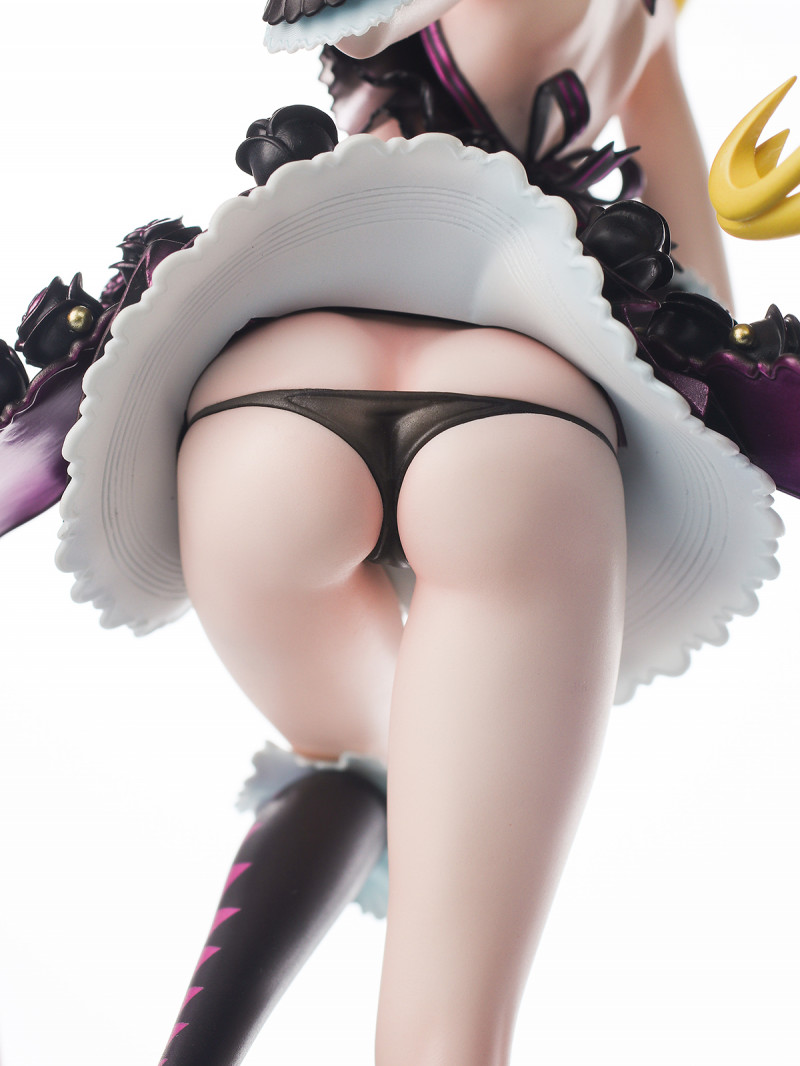 In contrast to her thin body her rear will come in nice and big… which is how I like it!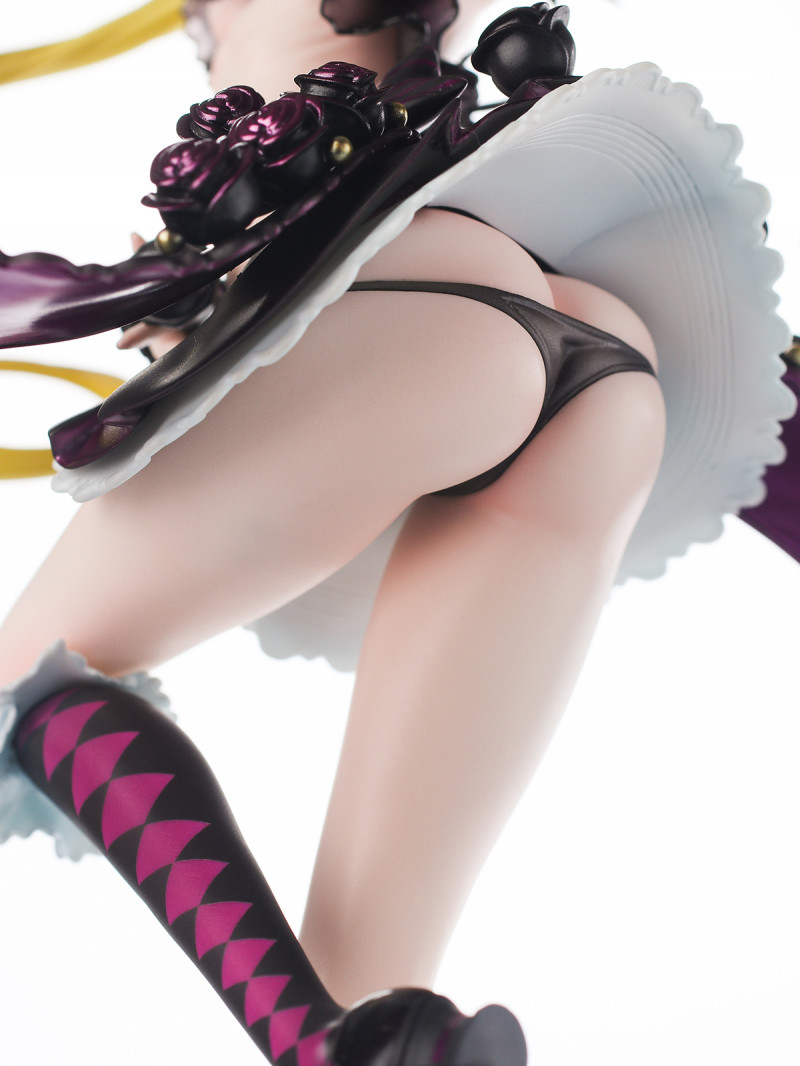 From a different angle the string is almost begging for you to rip it off with one move of your hand…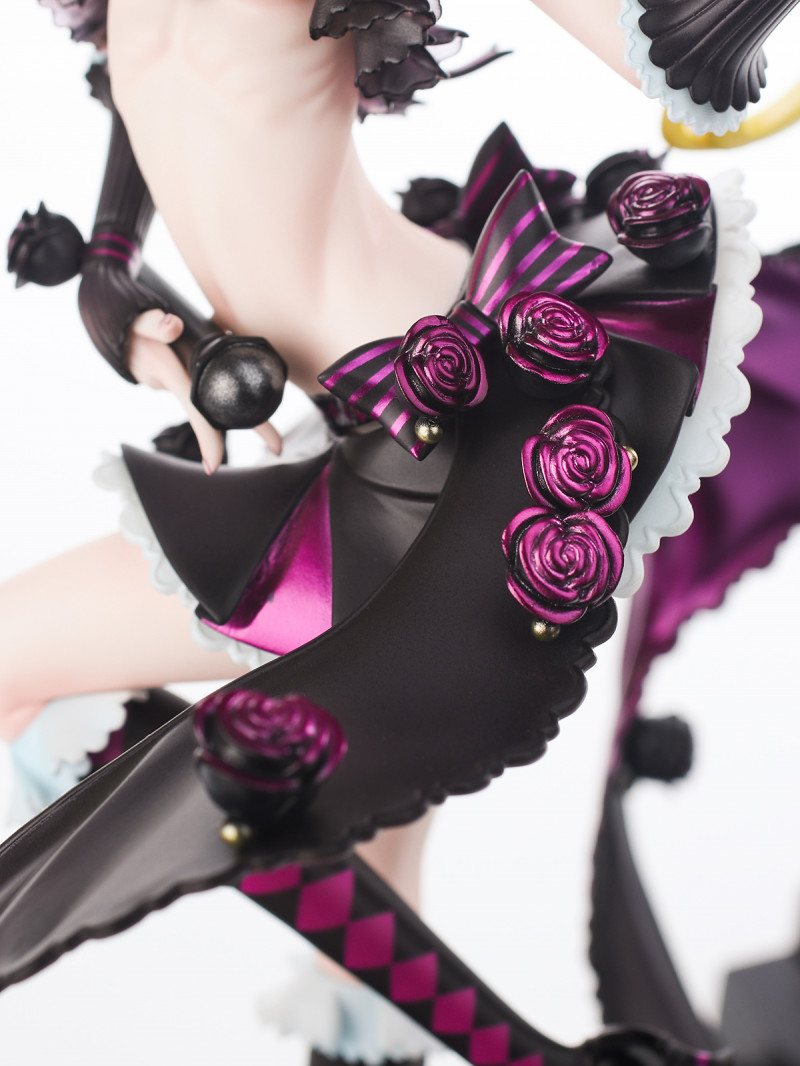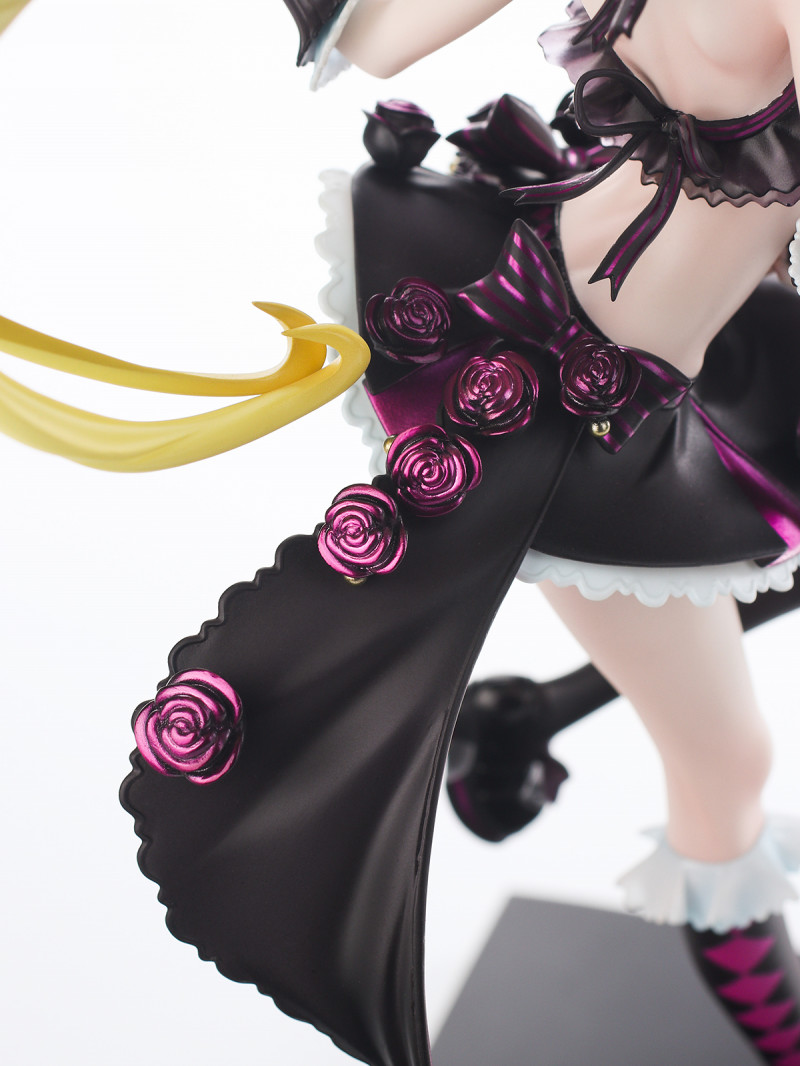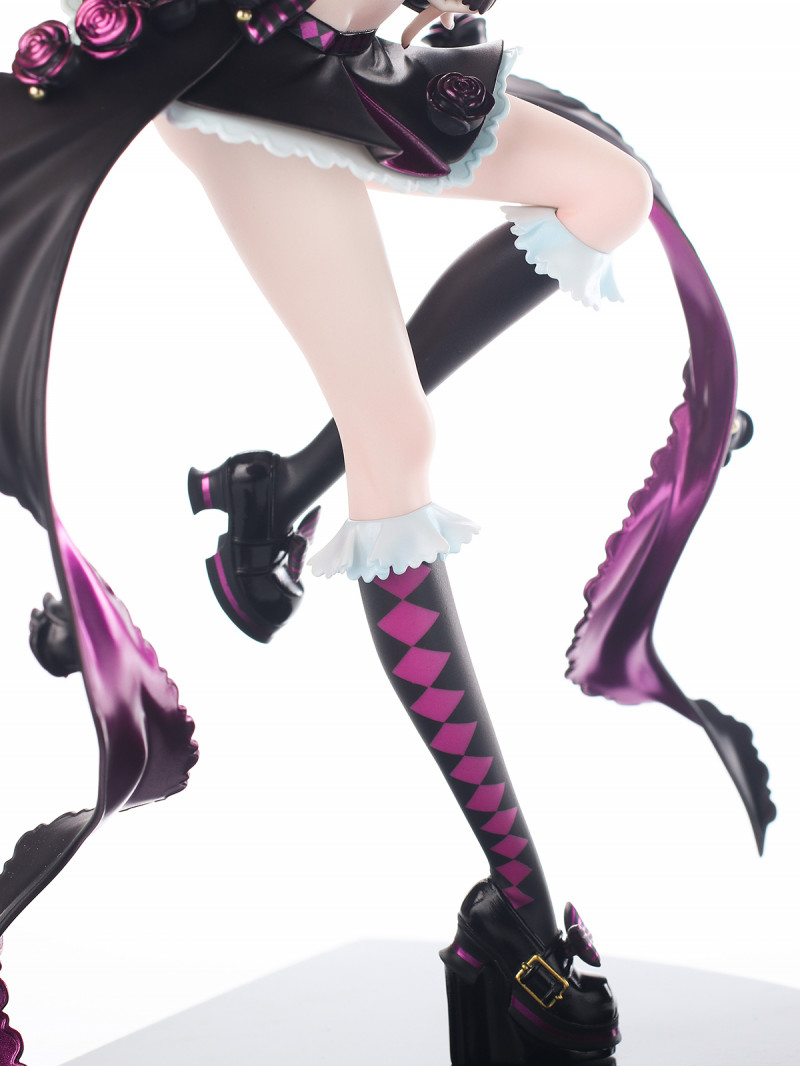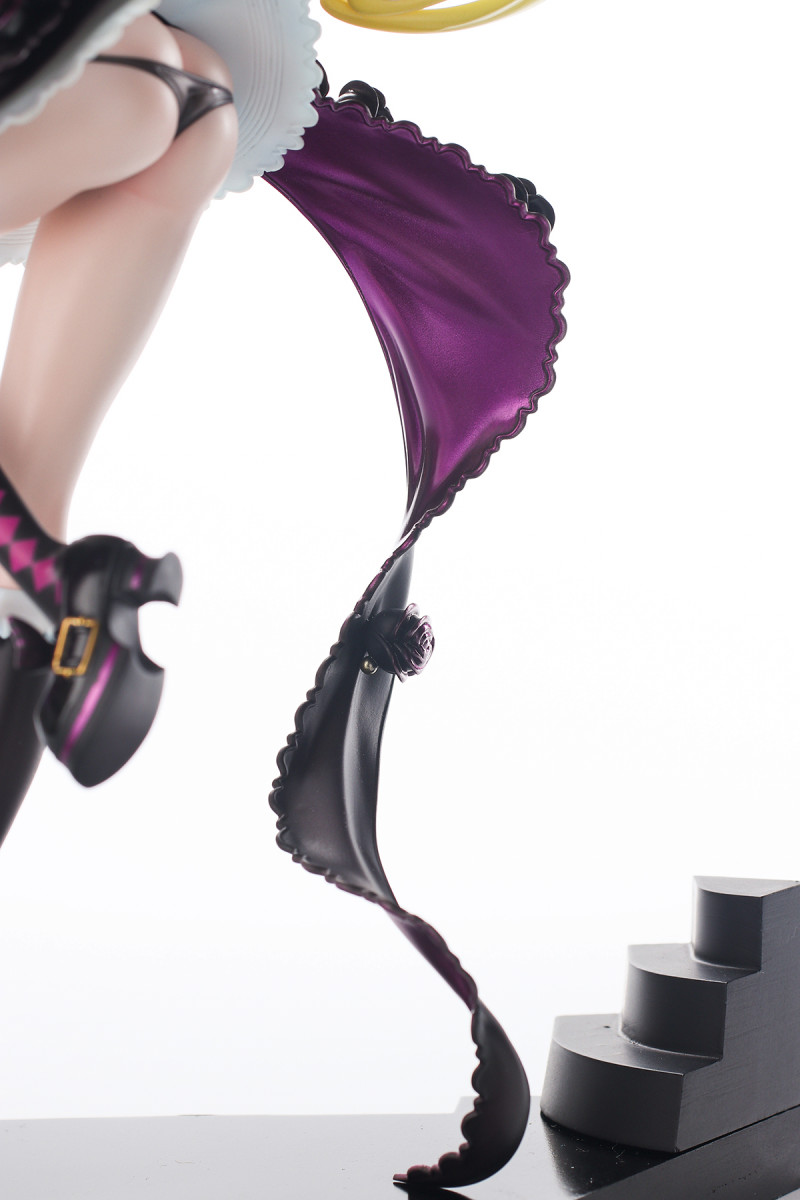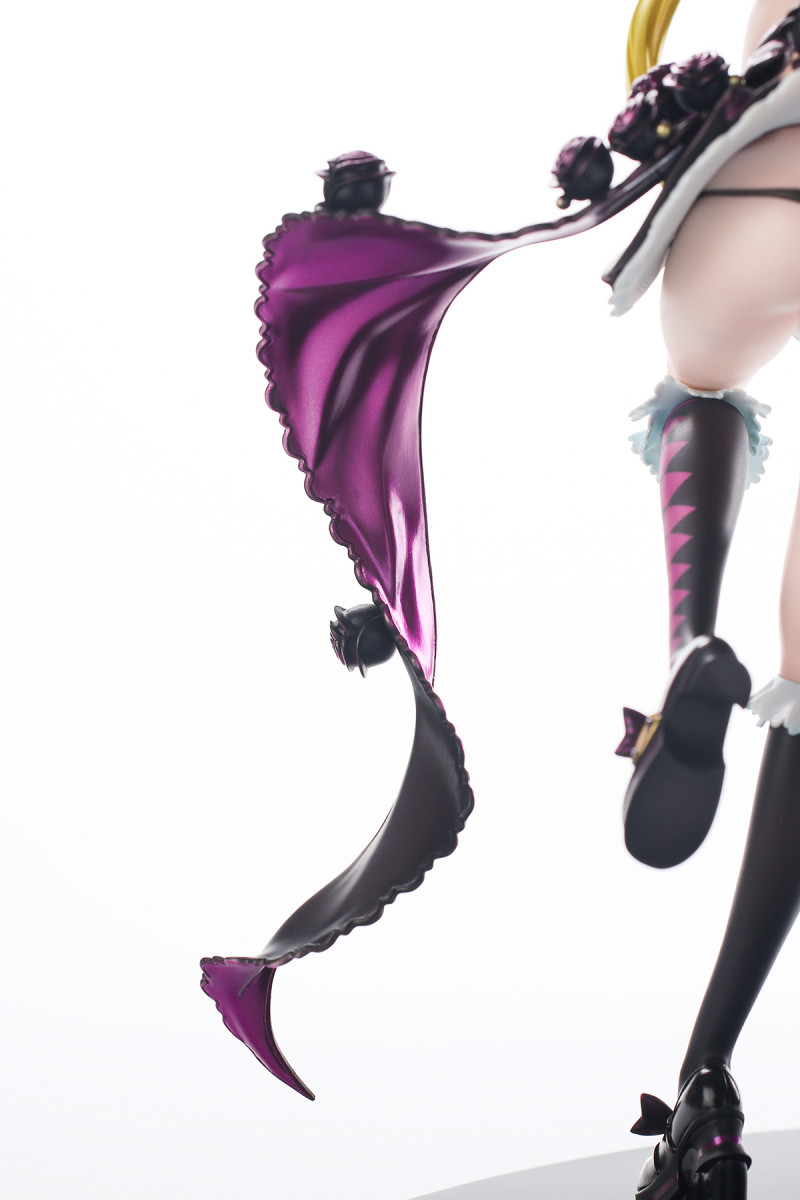 To help cool my head (and body) after what we just saw let's take a look at the costume.
The skirt will come in a very eye catching design with ribbons and roses seen on it.
Painted in metallic colors that will give it a cool shiny finish to it.
The material used inside the skirt was designed in metallic color to give it an erotic touch to it.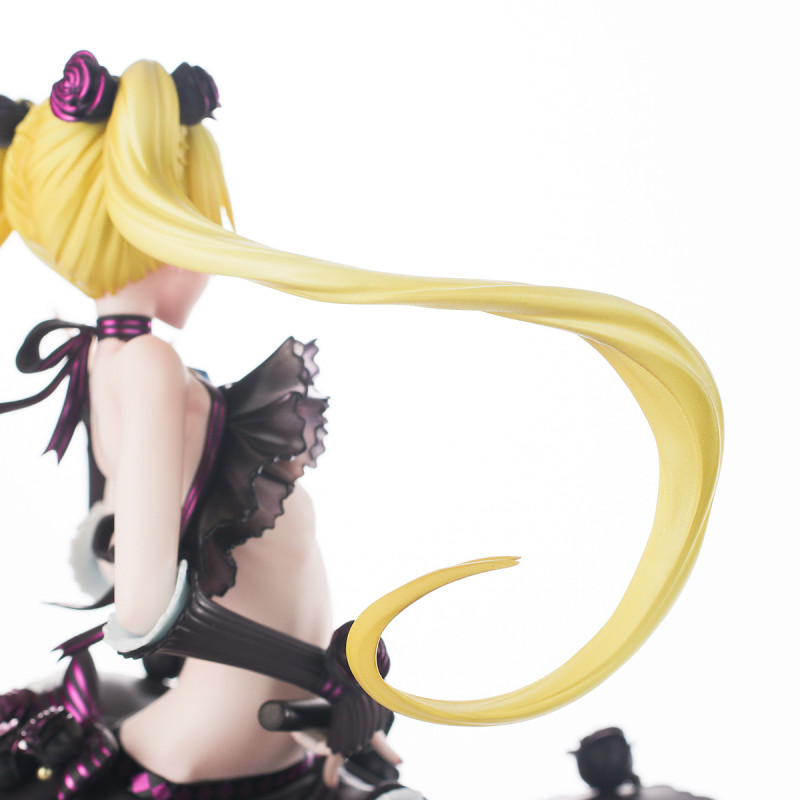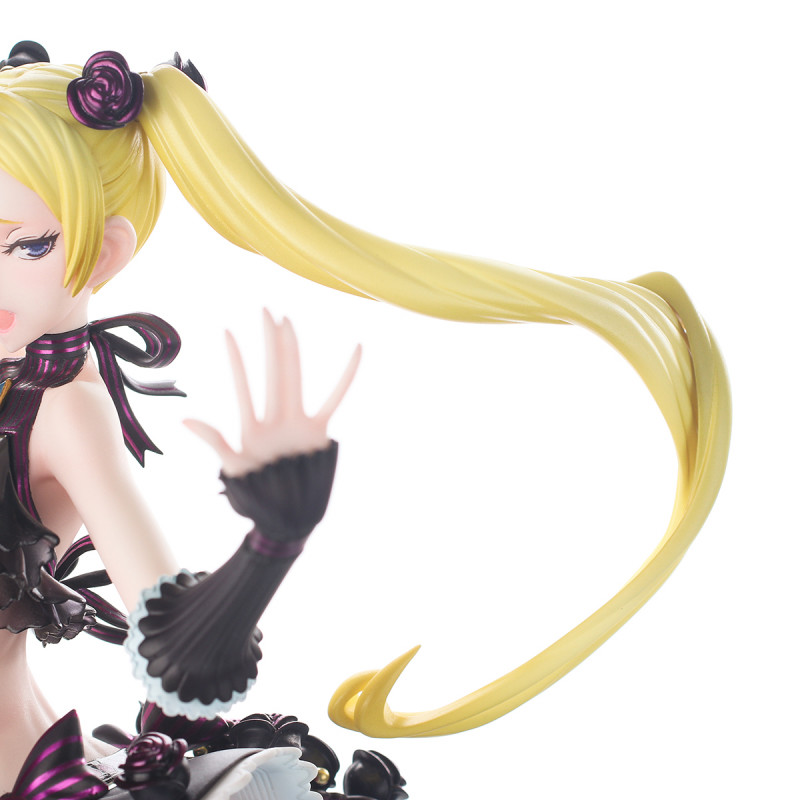 The jumpy twin tails will look like this up close!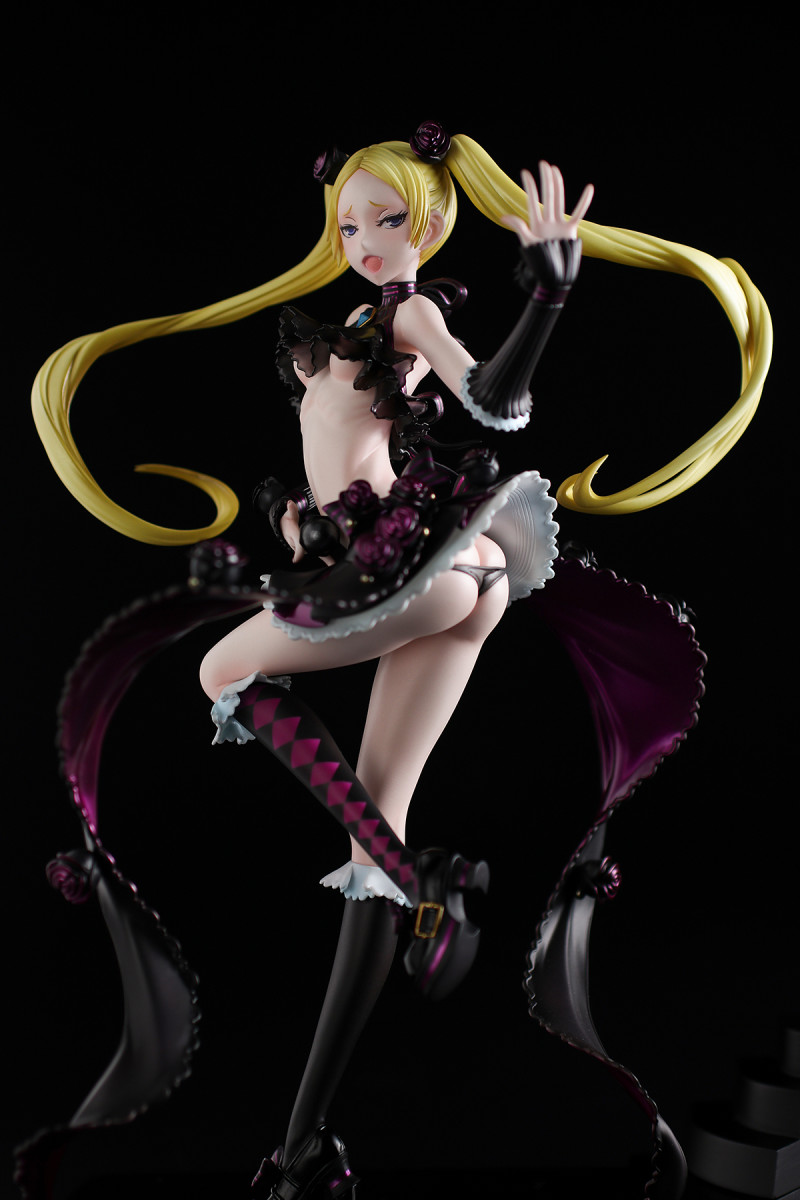 A few shots with an black background.
The twin tails help give the thin small silhouette some needed volume to balance it.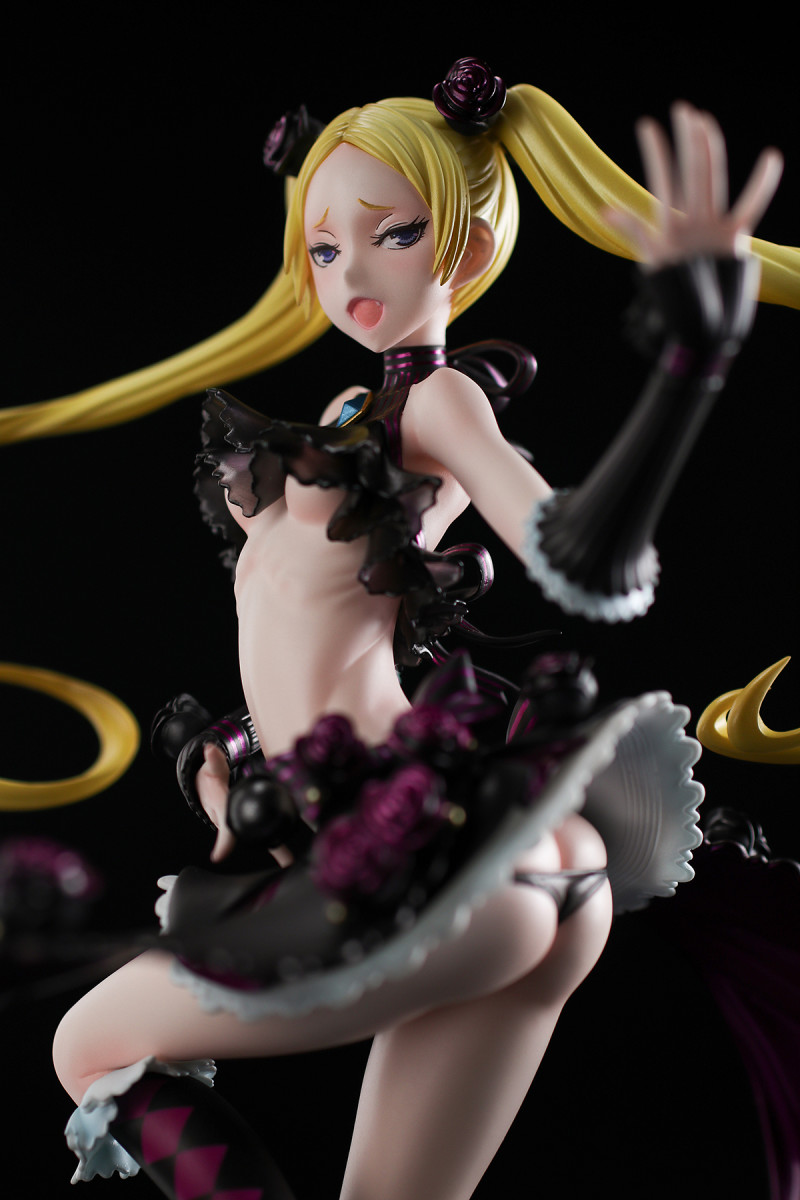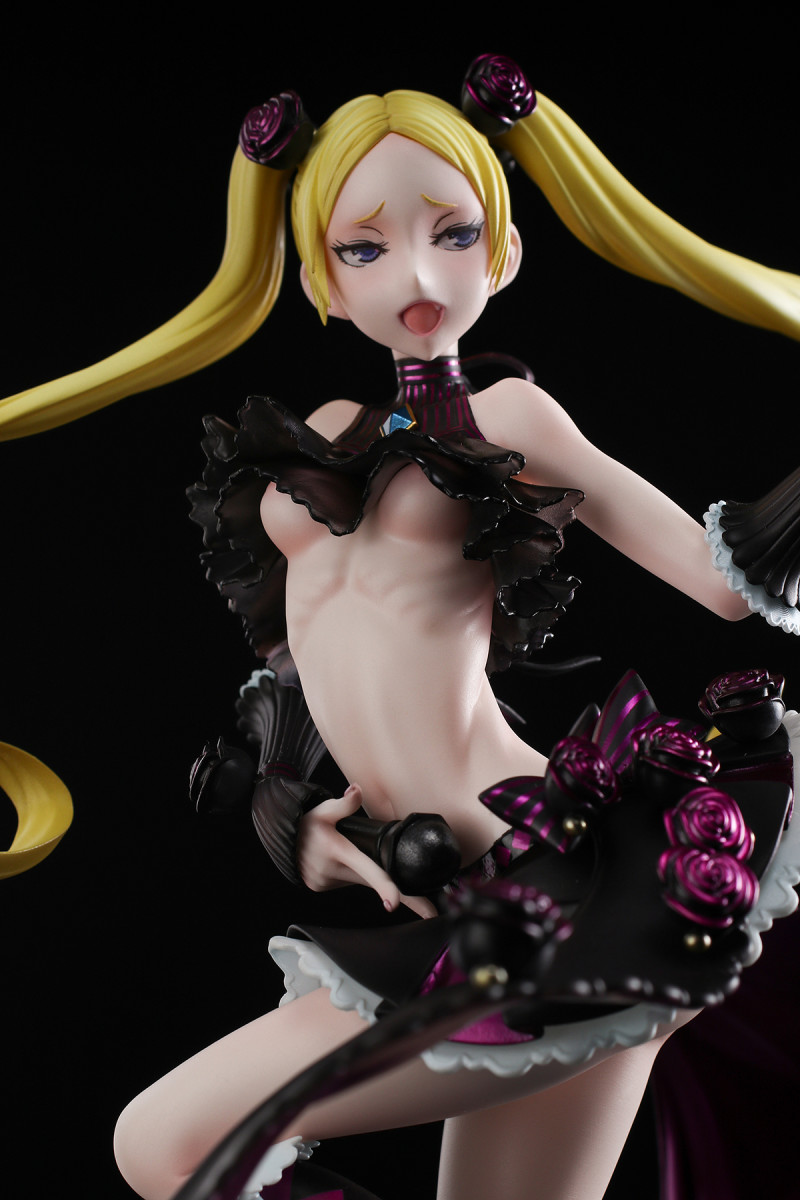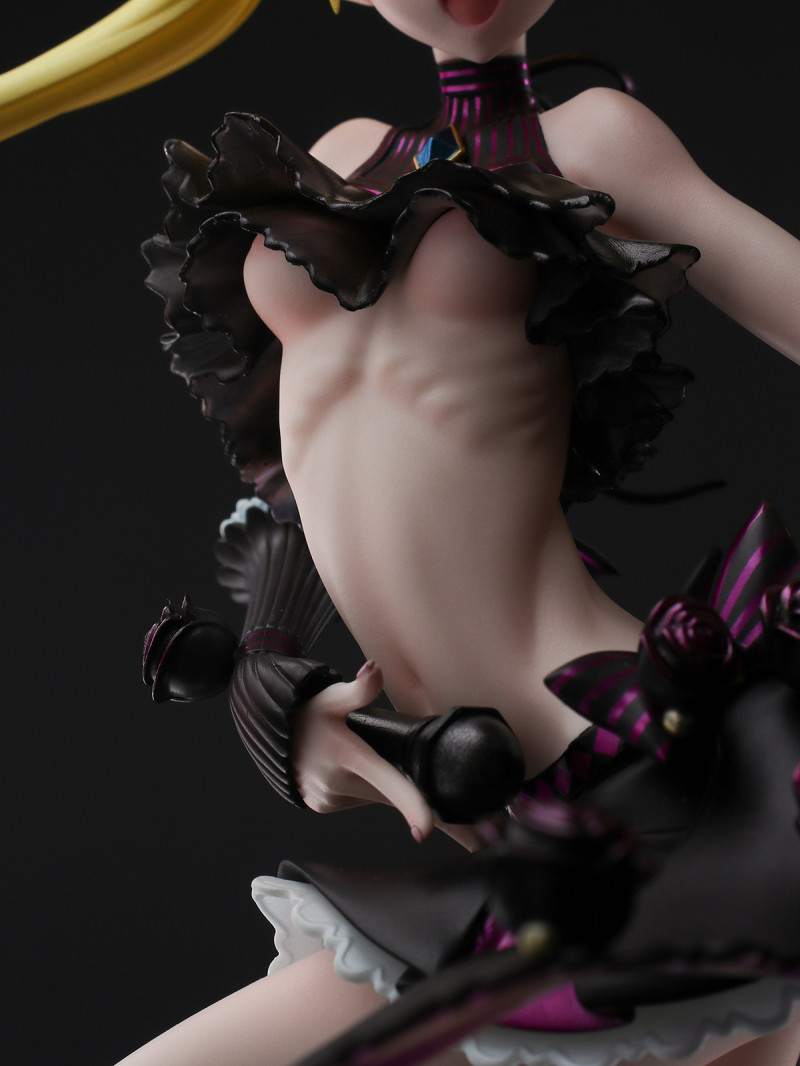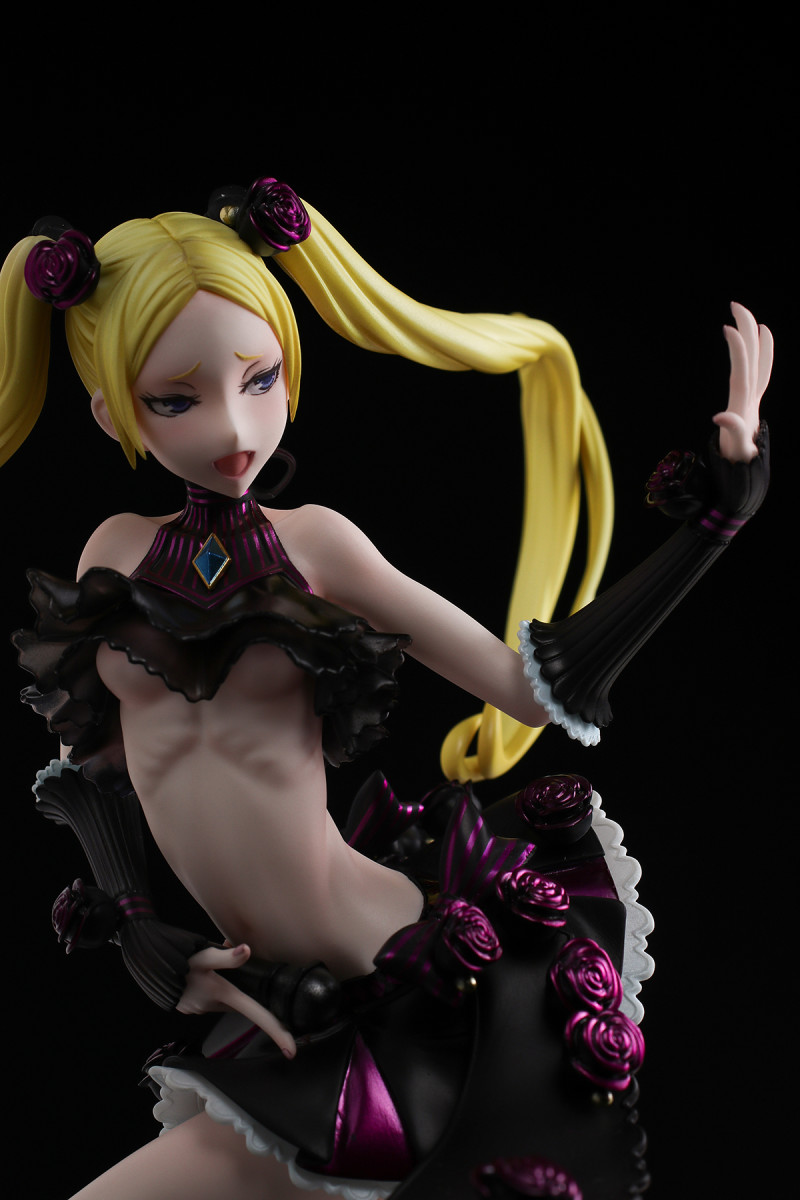 The delicate details on her abs and arms are brought out by the change in the background and lighting so take the time to appreciate new details that couldn't be seen in other pictures.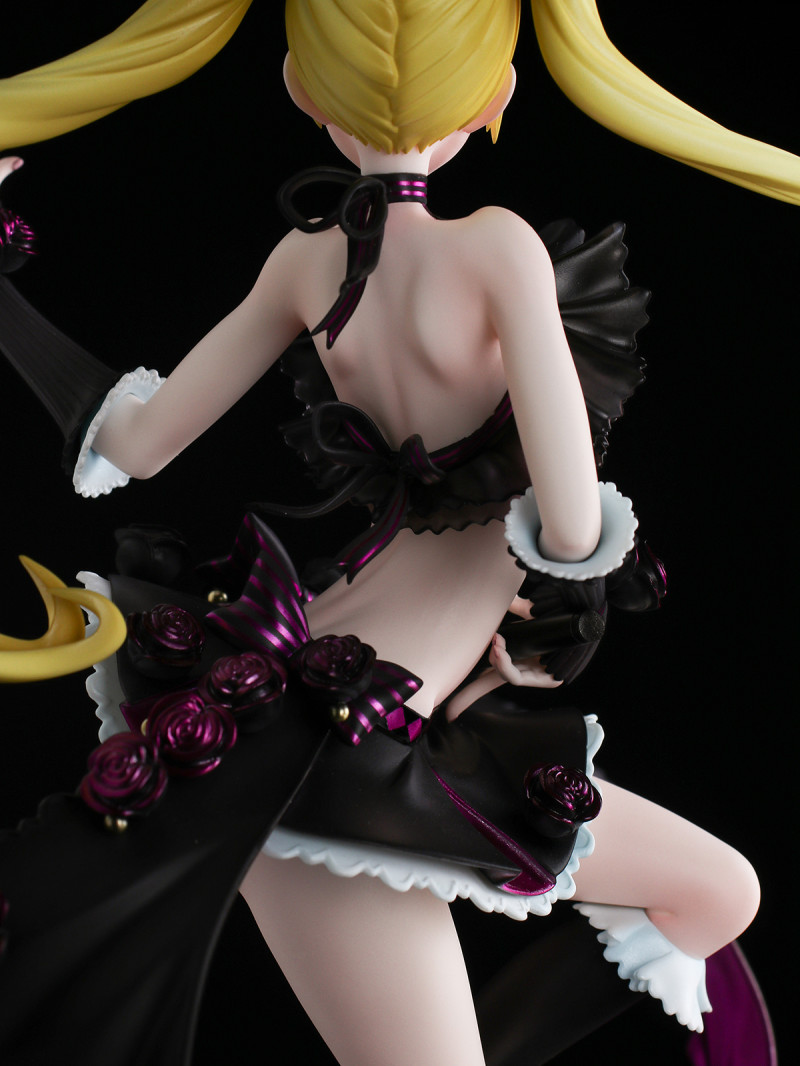 Take a look at the lines of her gorgeous back!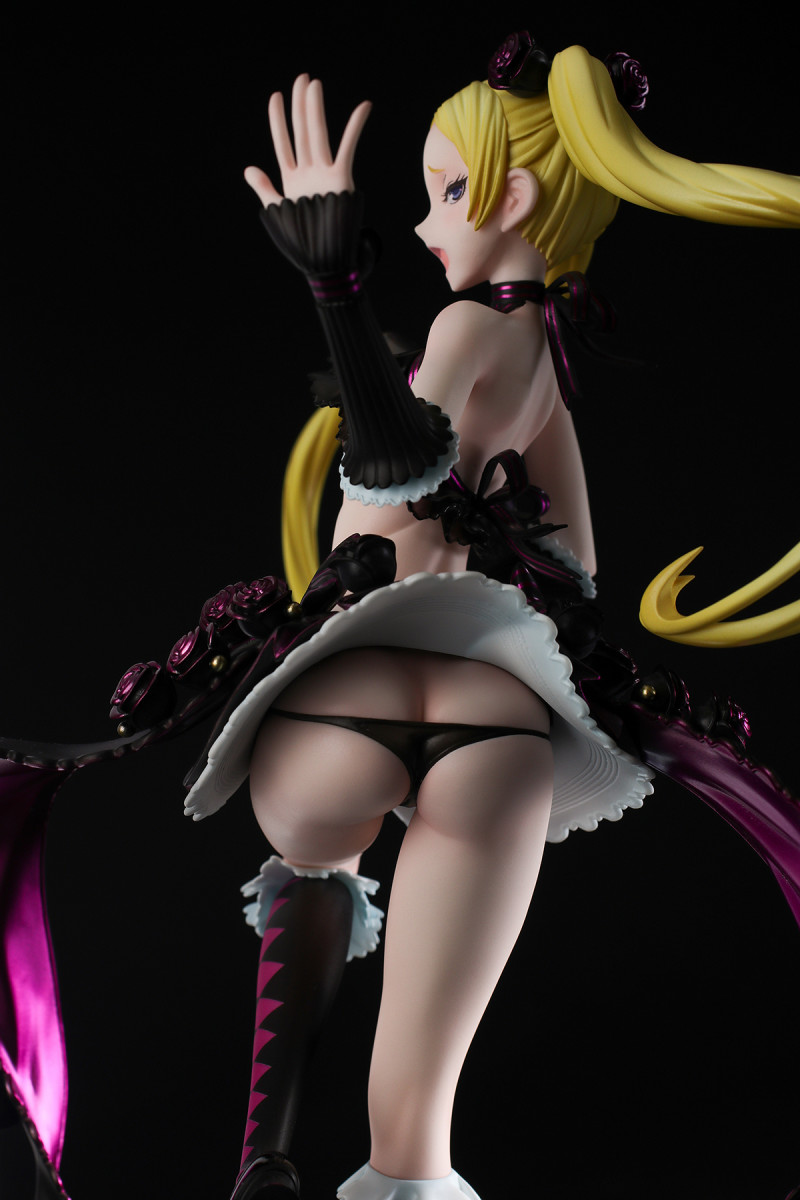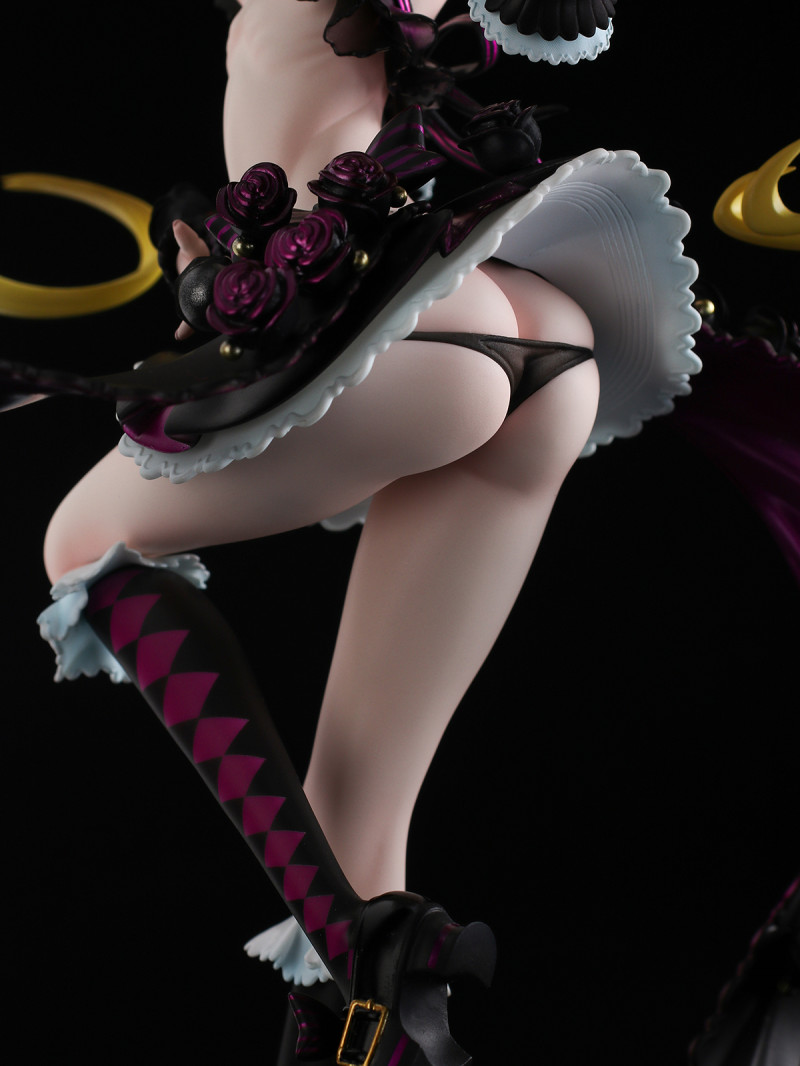 Waist area.
Those details on the thighs just illustrate how dedicated we are to recreating the details in the art.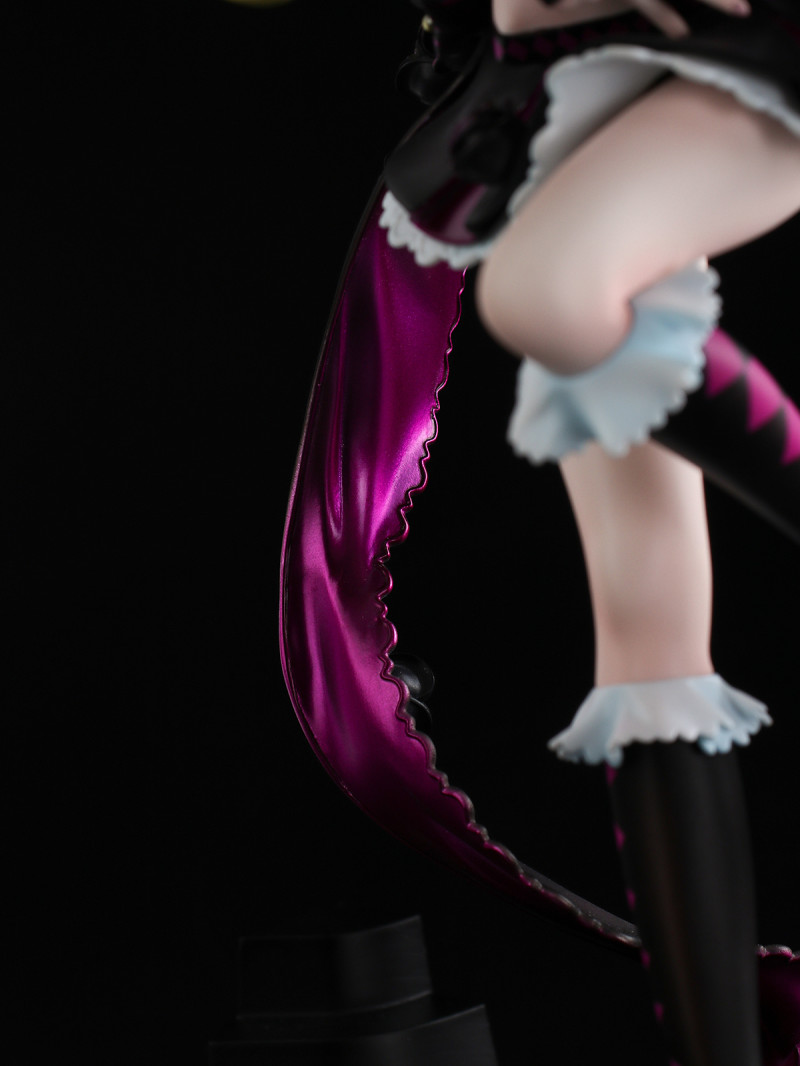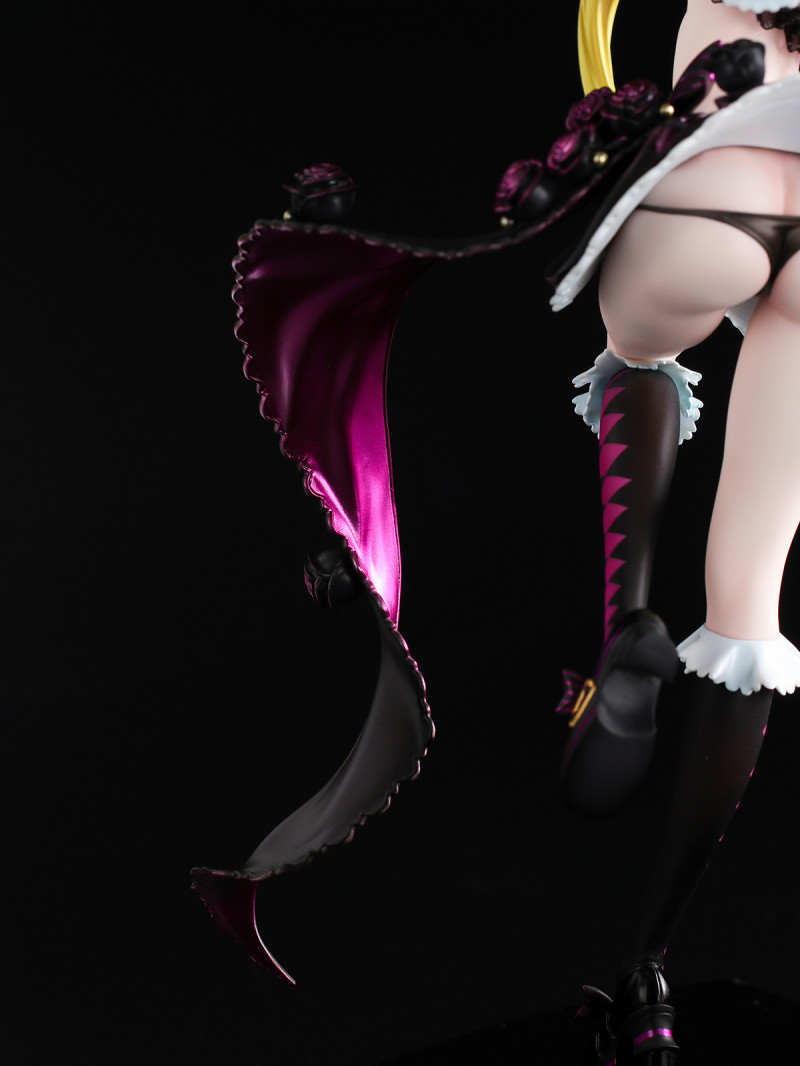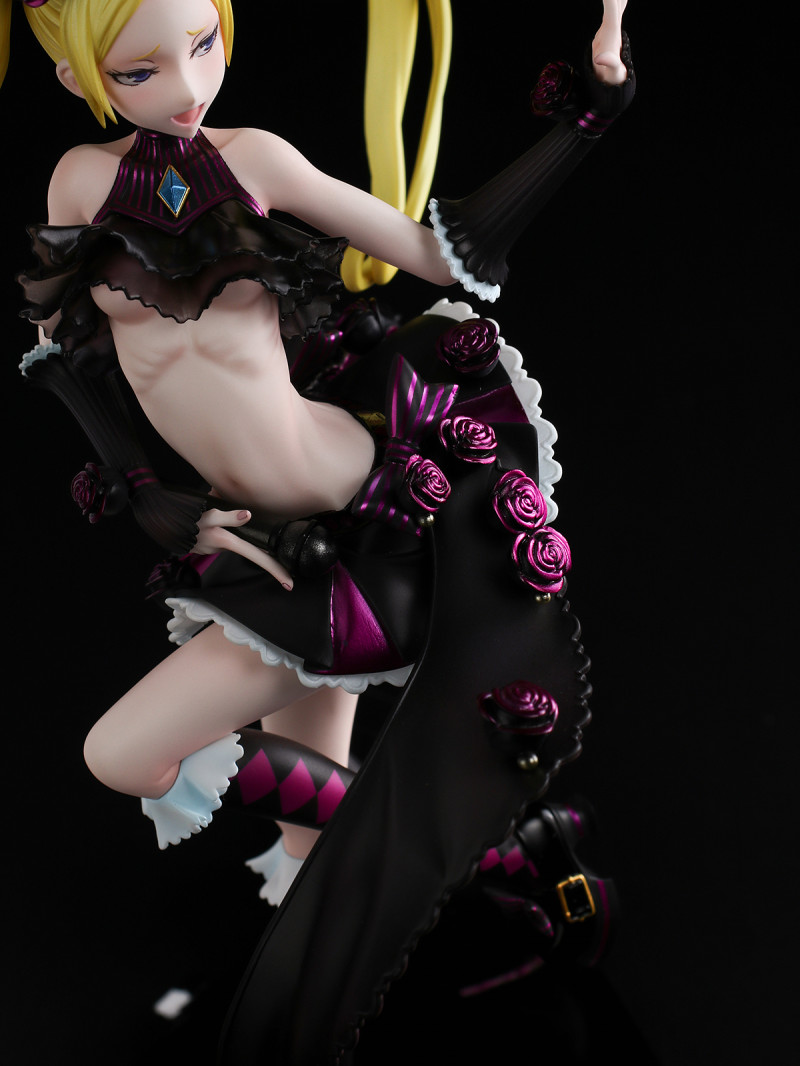 The shiny finish from the metallic finish looks great in a dark setting.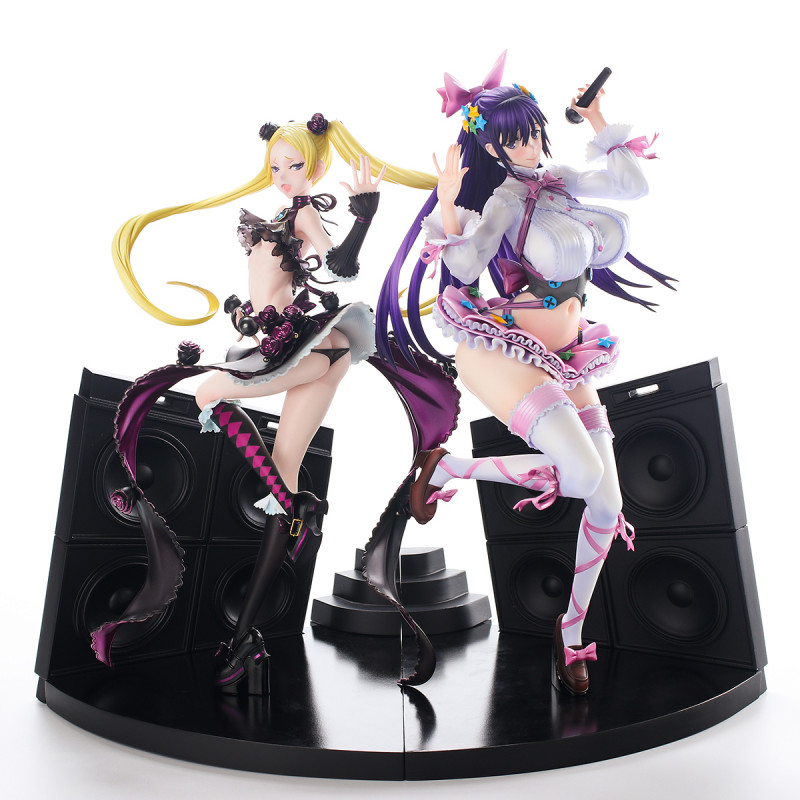 The base of Mayuri and Kaguya can be connected to display as seen in the picture.
Will form a great display when connected with each other with the speakers behind them forming an awesome background.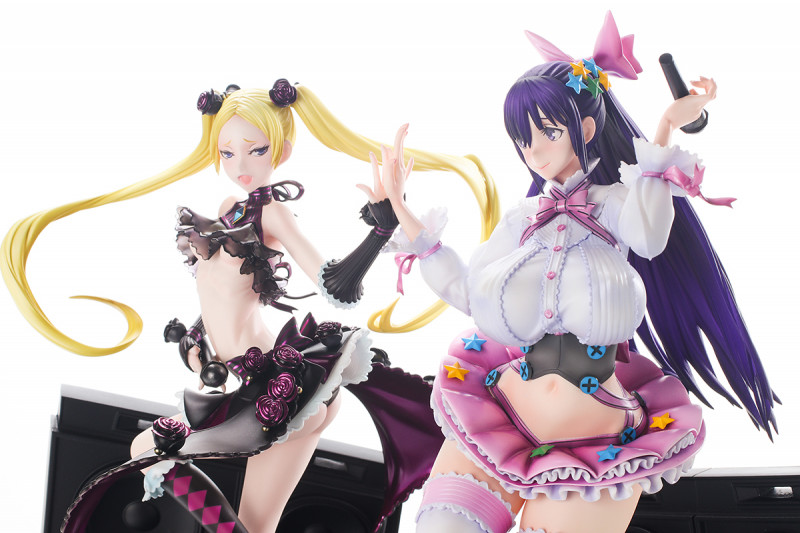 By adjusting the built in joints in the bases the two figures can be posed with their palms together!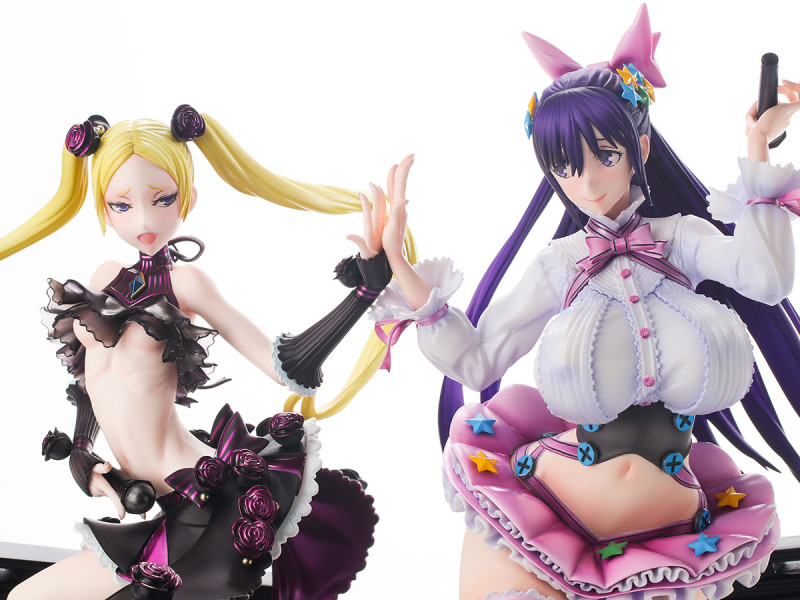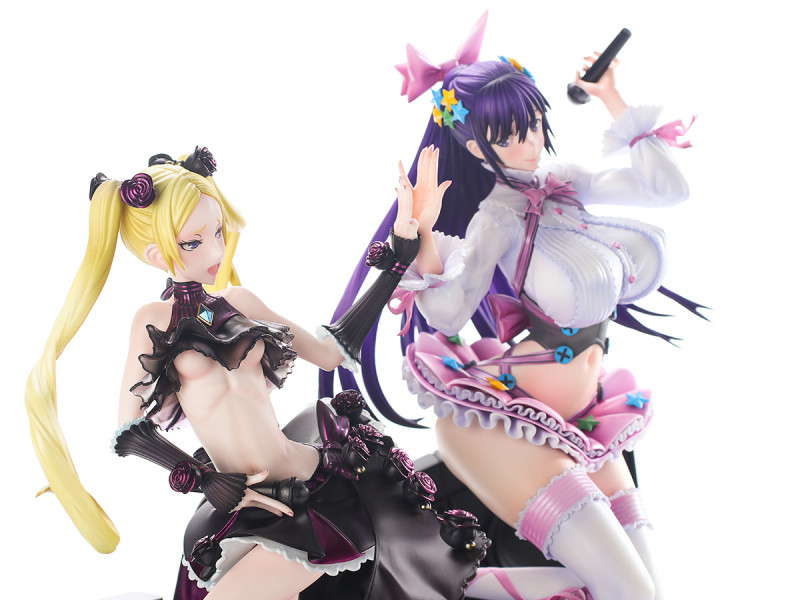 The figures were sculpted to allow them to be posed making eye contact with each other!
And now's the time for what everybody's been waiting for! Let's take a deep look at the special parts included and what they add to this!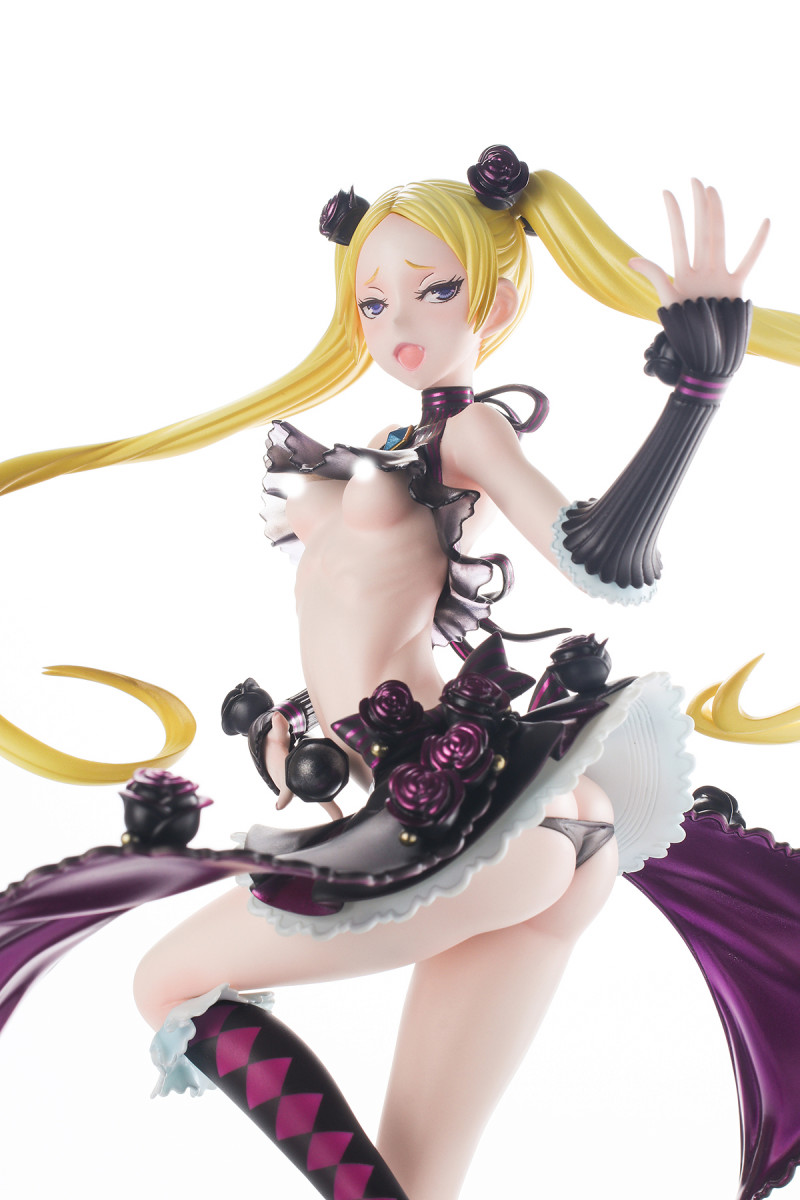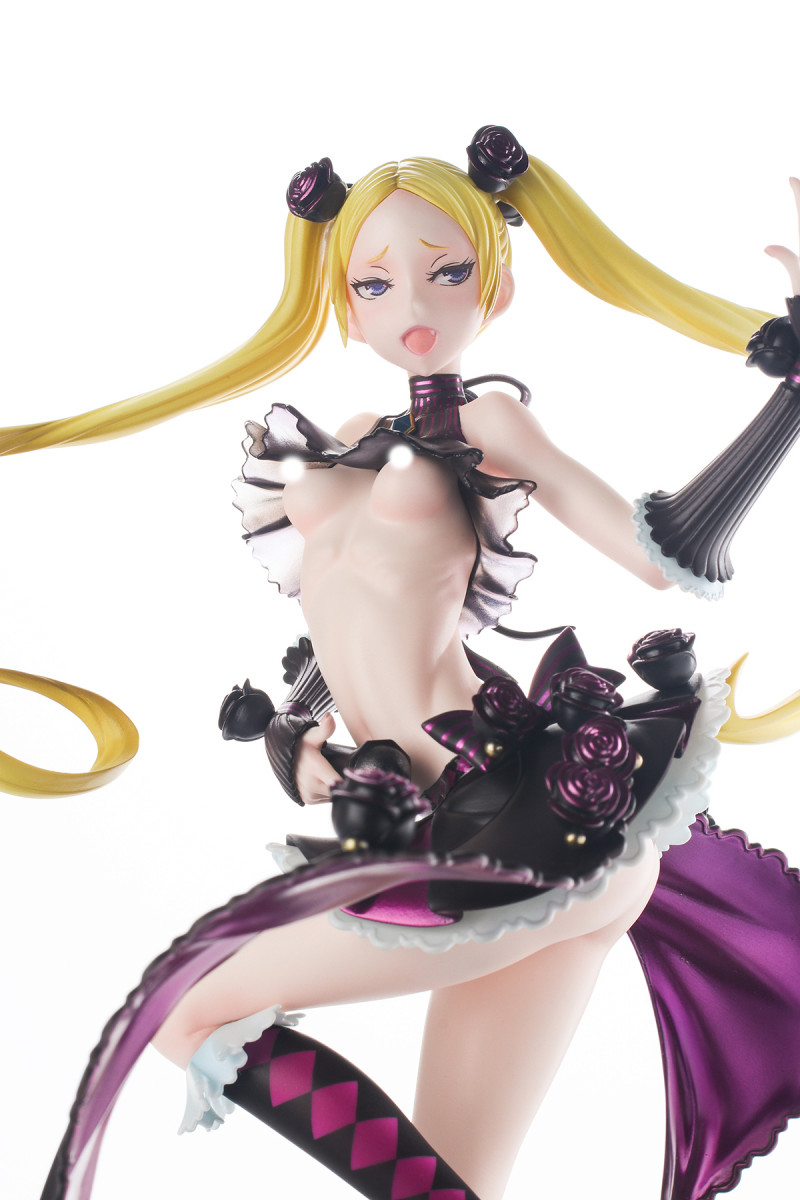 The frills on the chest can be taken off to reveal this….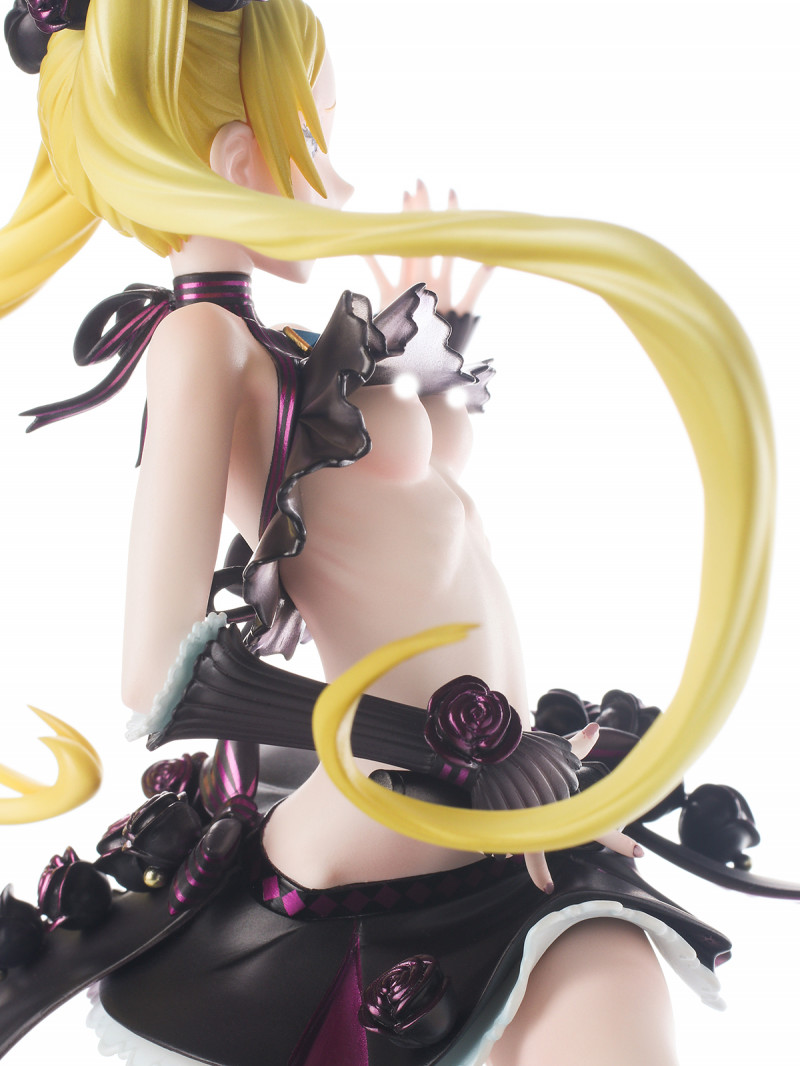 A shot from the side!!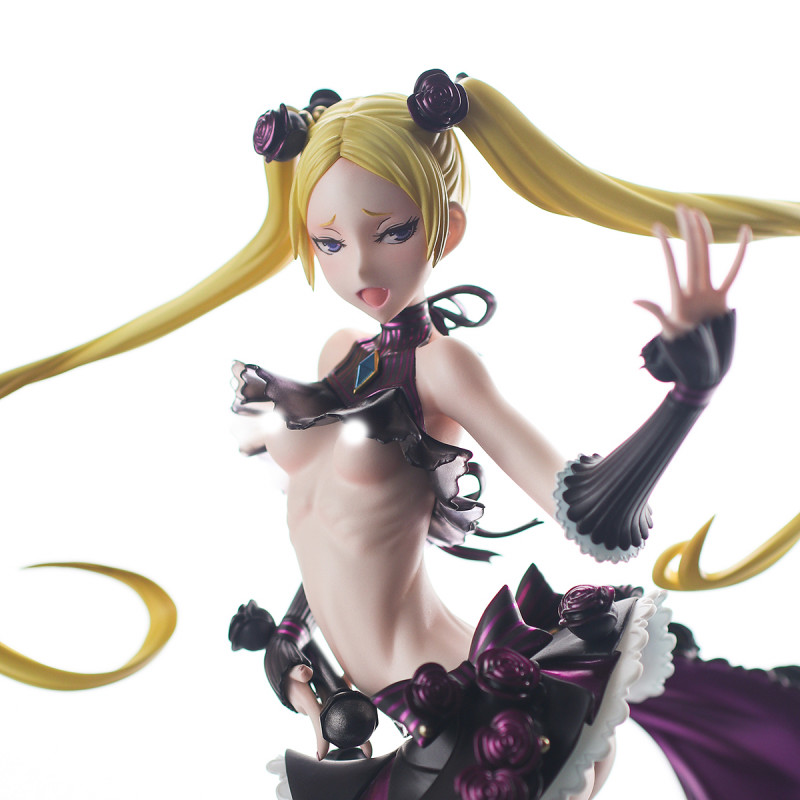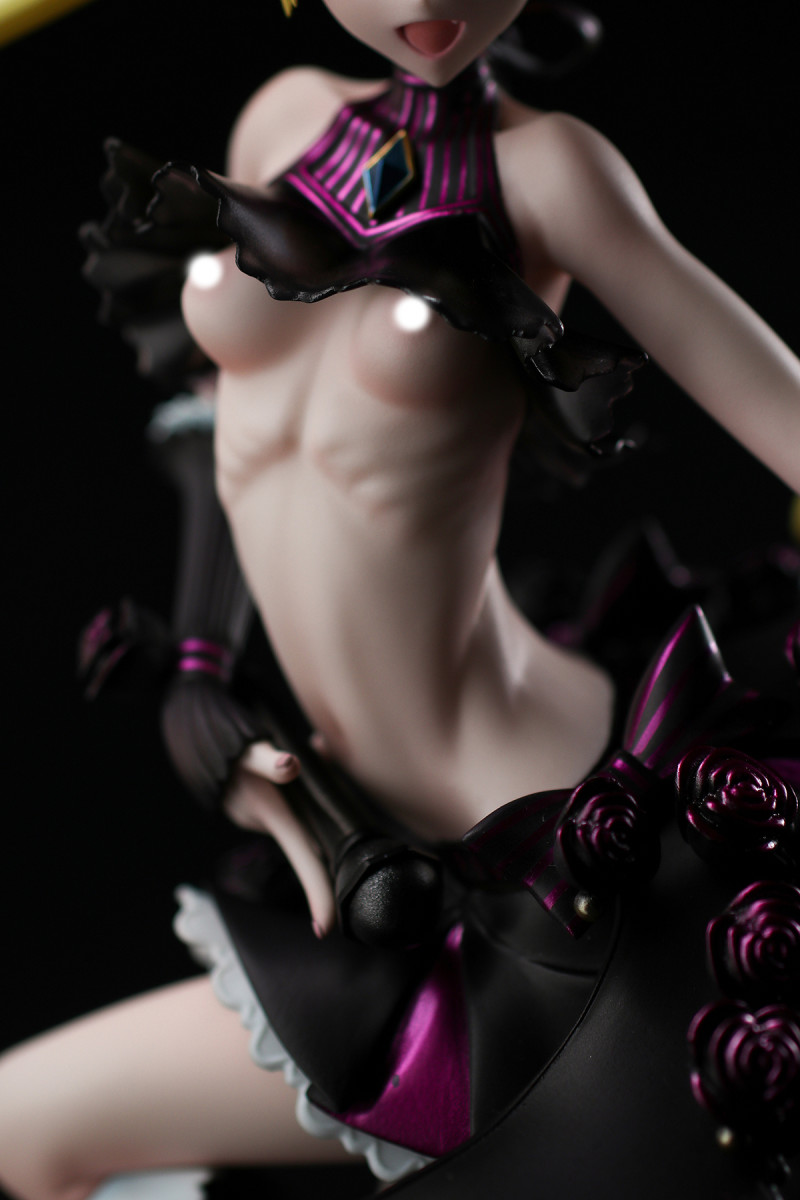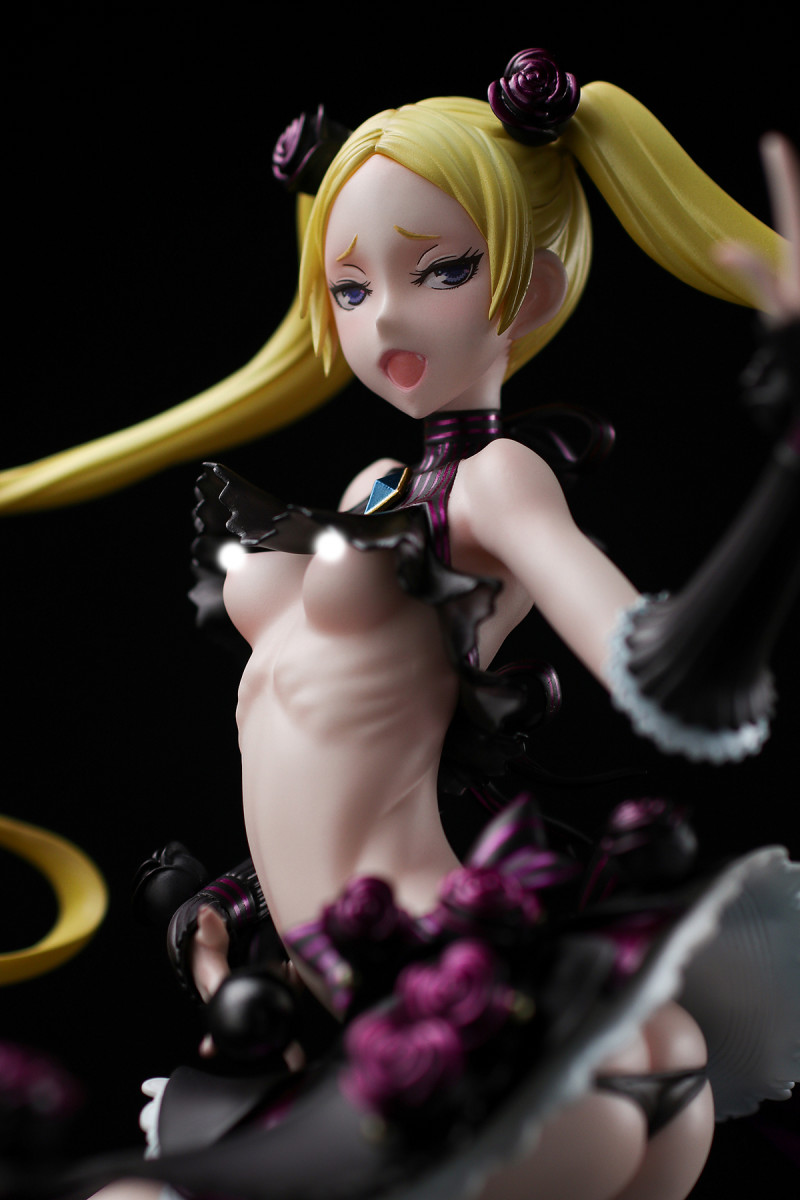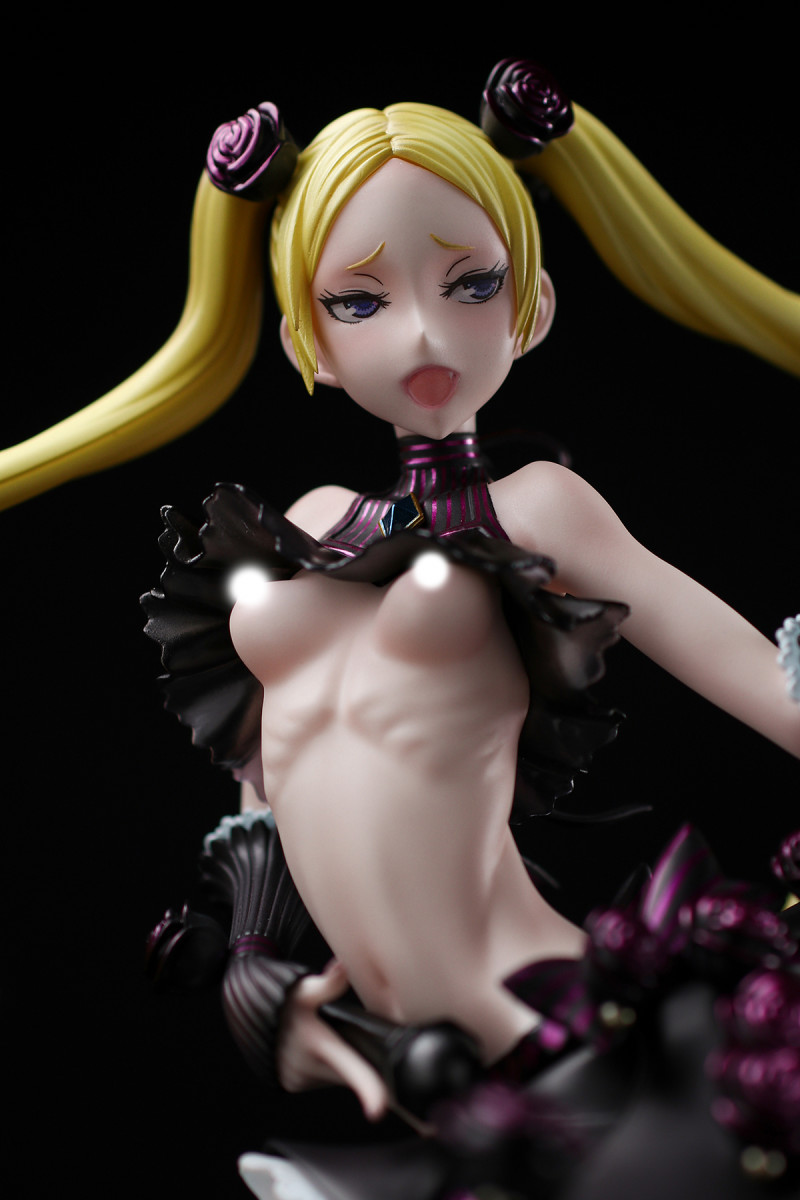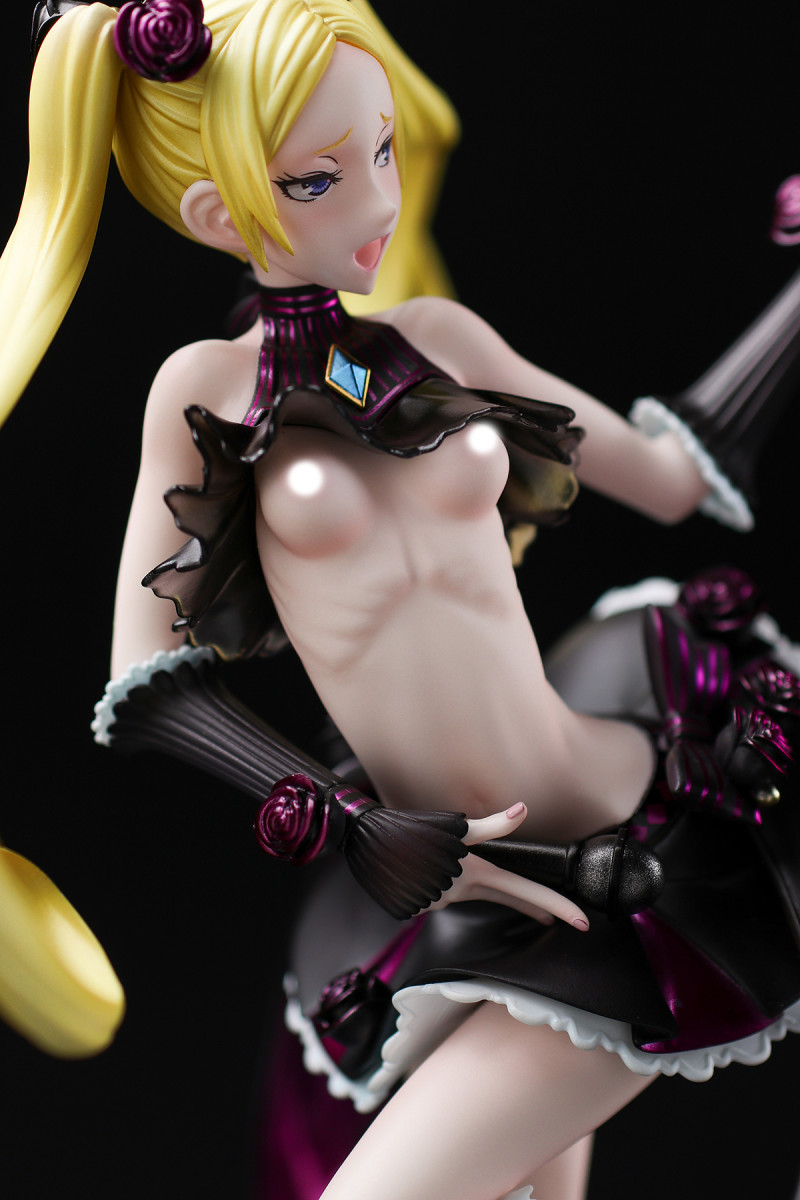 As an extra by exposing more you get to see even more small details to Mayuri which were added to places that couldn't be seen before.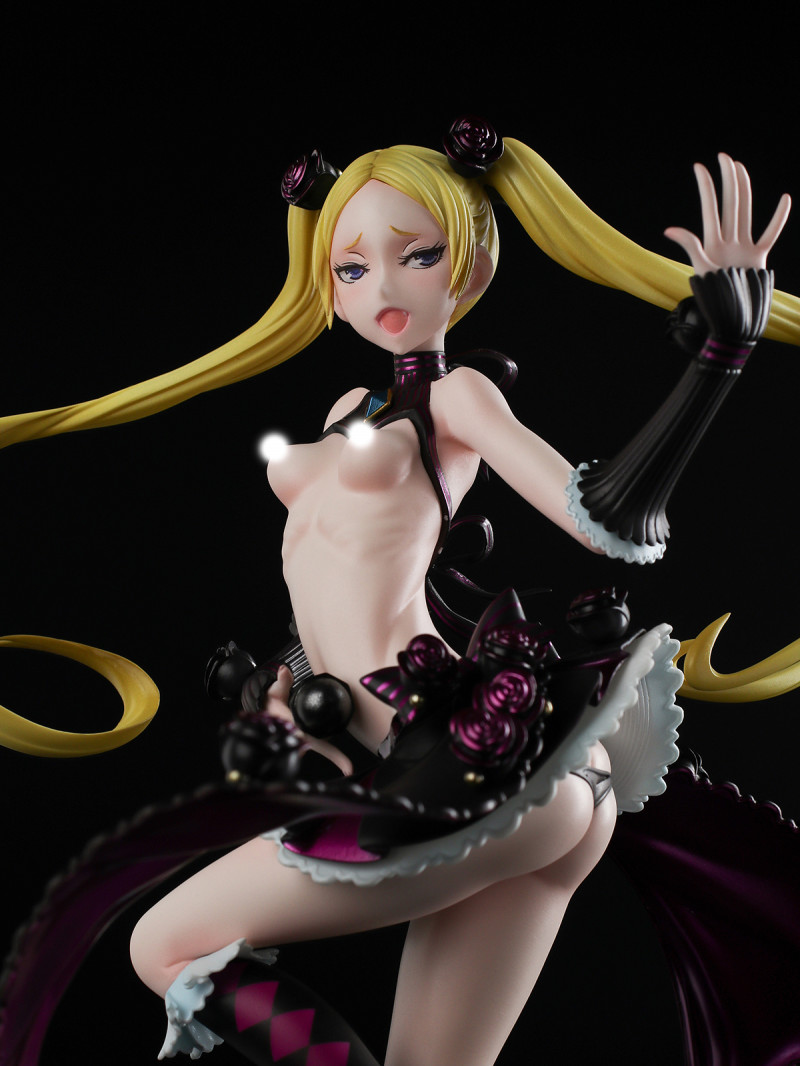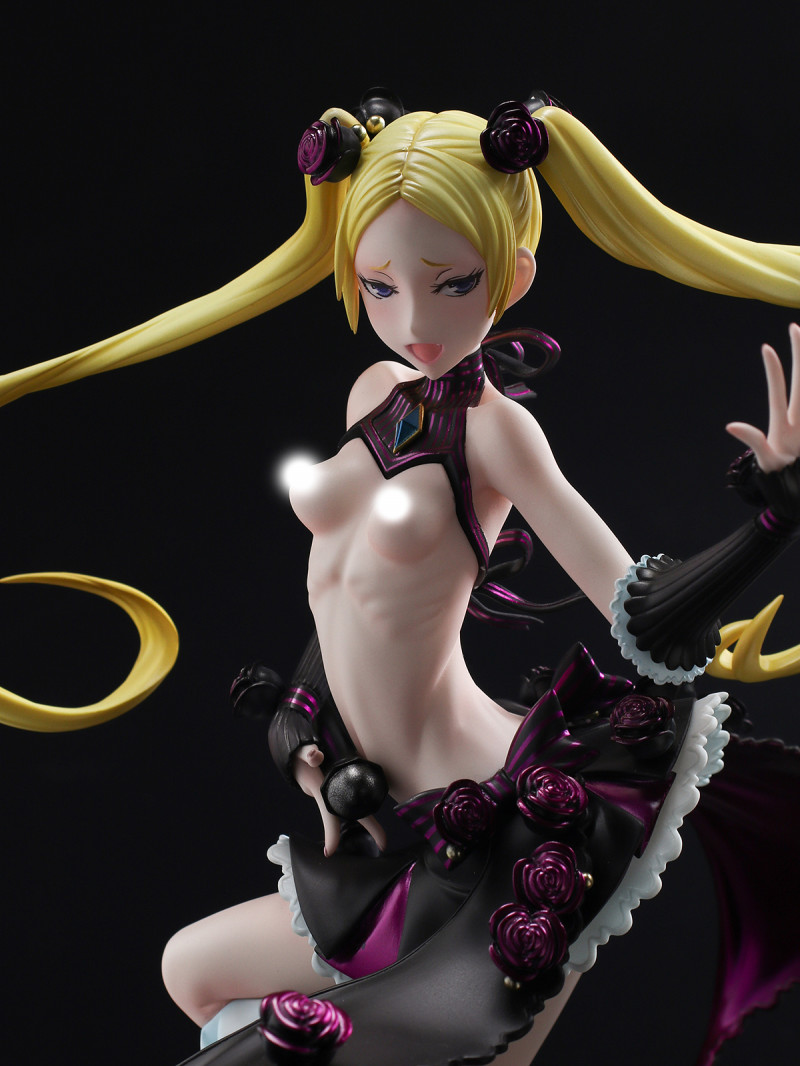 And of course the last piece of clothing is also removable!!
For those wondering what kind of situation would need to happen for something like this to happen I leave you the some words of a famous action star….
"Don't think. Feel!!
This will wrap up my review of the painted sample of Mayuri the 3rd release from Second Axe Original Figure series!!
It looking great and I hope everyone will order theirs through the Native Online Shop.
Pre-Order period will be from October 20th 3PM(JST) to December 20th 2018 7PM (JST).
To order please visit the Native Online Store at
→https://native-store.net/en/
ーーーーーーーーーーーーーーーーーーーーーーーーーー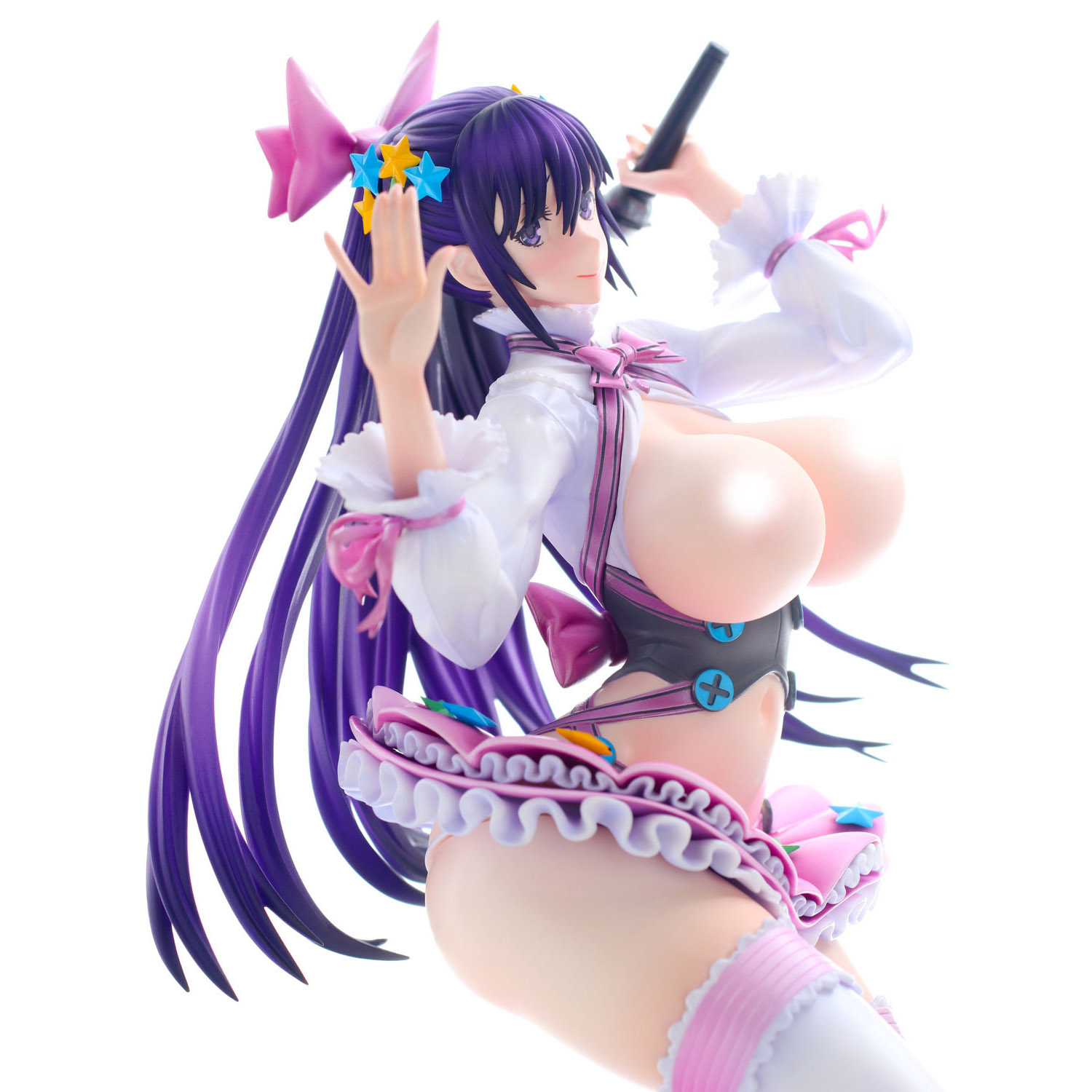 『マユリ』と合わせて『かぐや』も現在受注中です!
こちらの受注締め切りは2017年11月21日(火)19時まで!!
→レビューブログはこちら
※完全受注生産商品となりますのでお買い逃しのないようご注意ください。
ーーーーーーーーーーーーーーーーーーーーーーーーーー
<Product Details>
Series: RAITA Original Characters
Product Name: Mayuri
SRP: JPY17,820(Tax Excluded)
Shipping Period: June,2018
Product Type: PVC,ABS Painted Figure
Accessories: Exchangeable Chest Parts, Special Base
Size: 1/7 Scale
For Ages: 18 and over
Sculptor: Okayan & SECOND AXE CREW
Manufacture: Second Axe (http://2nd-axe.net/)
Distributer: Native (http://www.native-web.jp/)
©絶対少女/RAITA