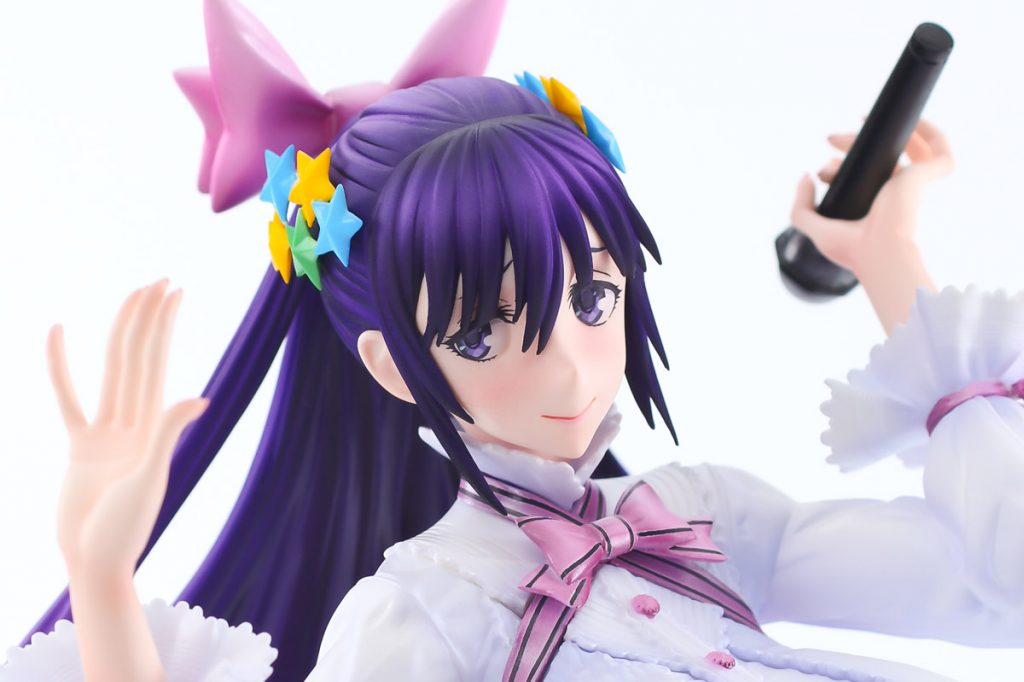 The second release from SECOND AXE!
Designed by the popular Japanese artist RAITA.
Kaguya is now available for pre-order!
Sculpt by Okayan & SECOND AXE CREW
Size: 1/7 Scale (Height 25cm)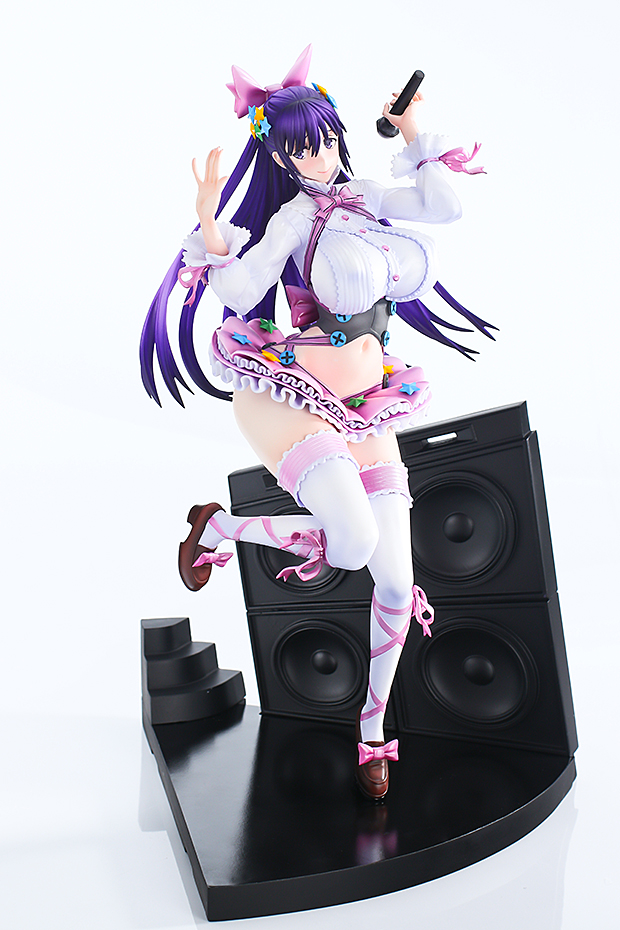 Take a look at our newest beauty Kaguya in her gaudy costume!
Comes with an star ornament and ribbon on her hair that combined with her idol costume.
Take a look at the original art this was based off!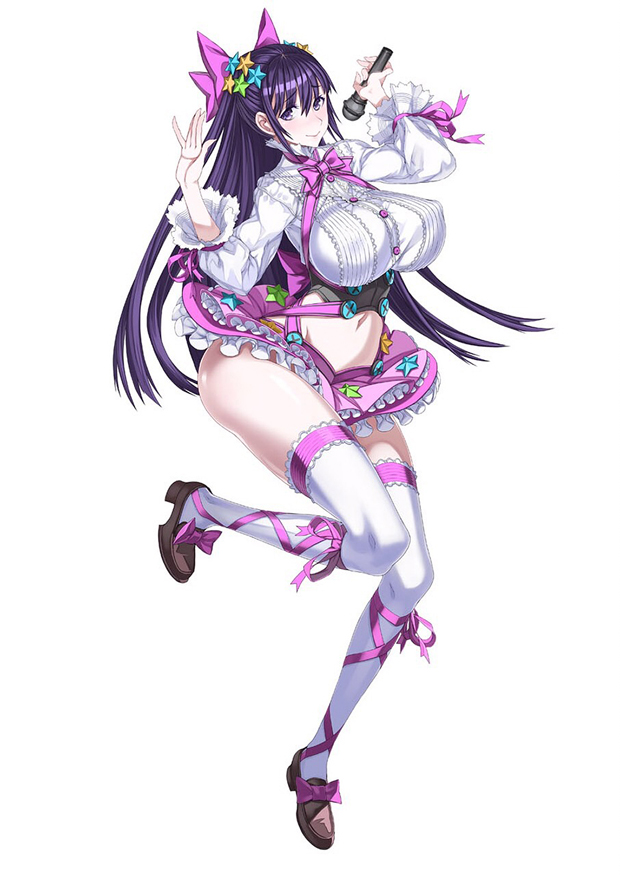 The great lines of her body are definitely worth admiring and leave nothing to imagination.
A masterpiece by RAITA and his distinctive touch can be seen in many places.
So let's take a look at it from a few other angles.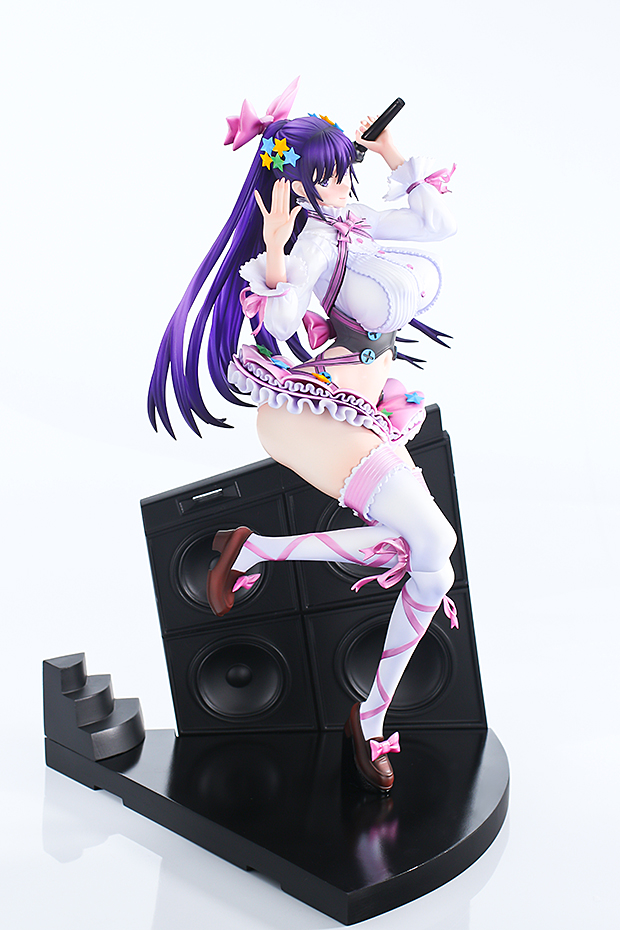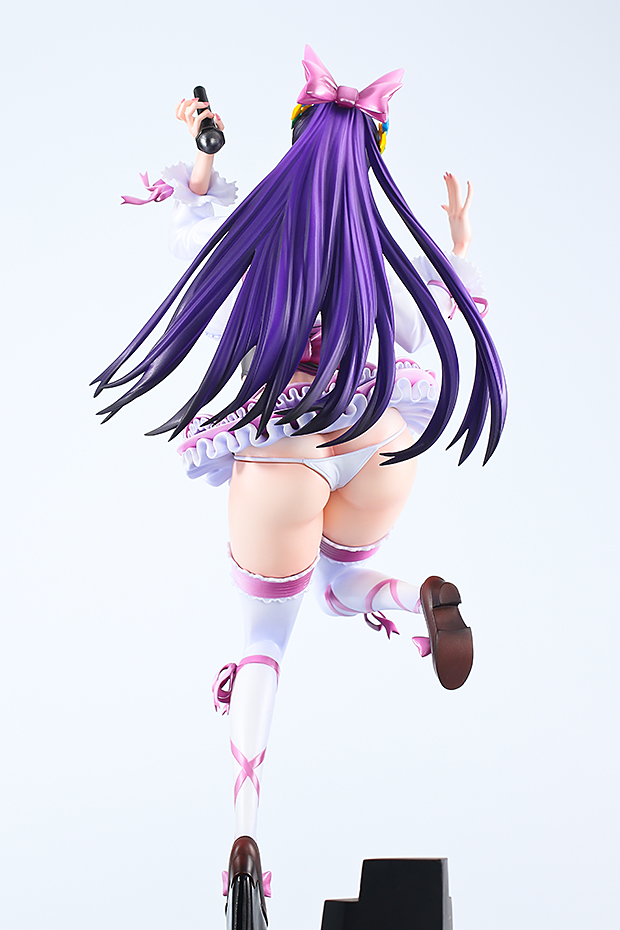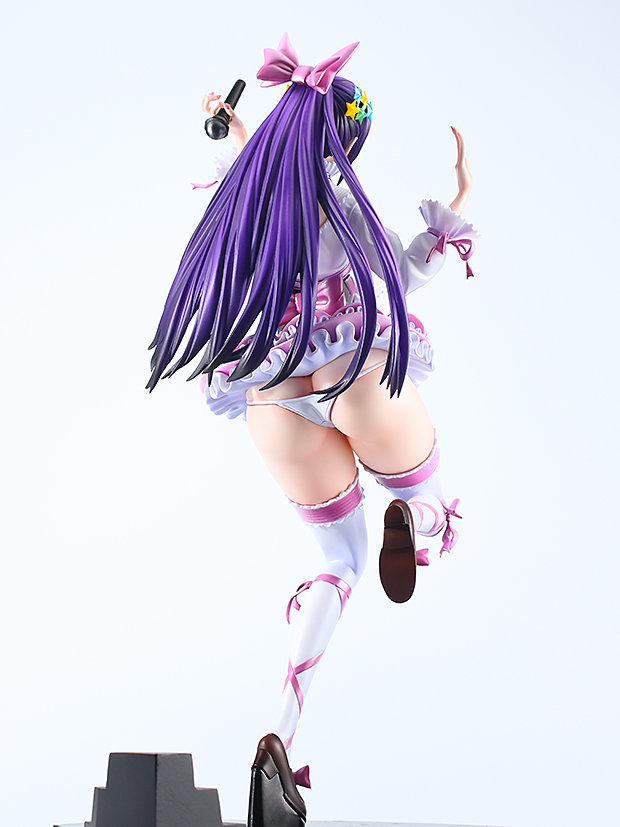 First with a black background.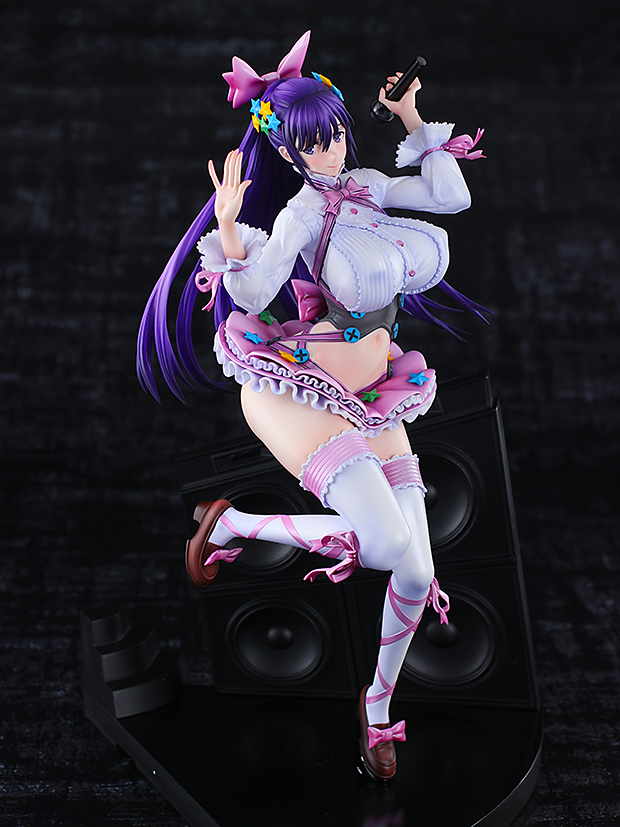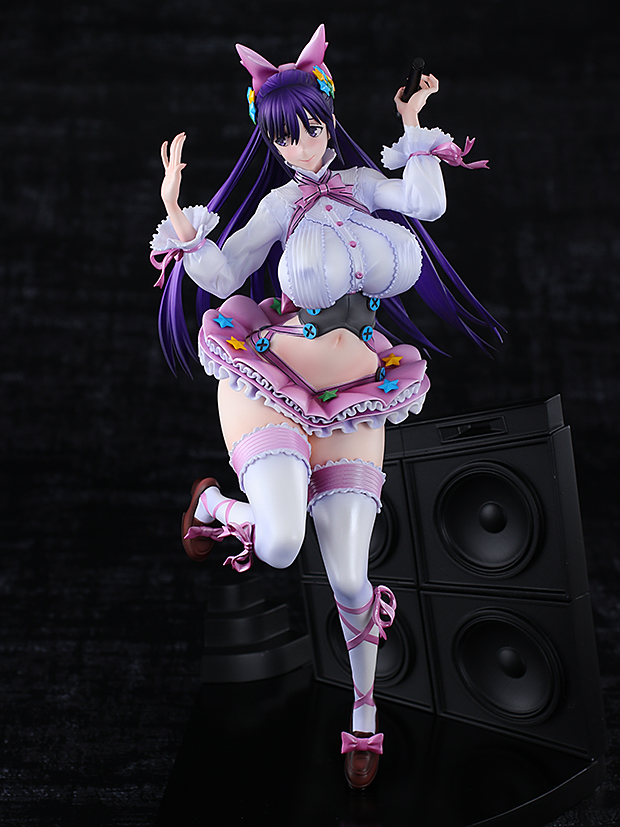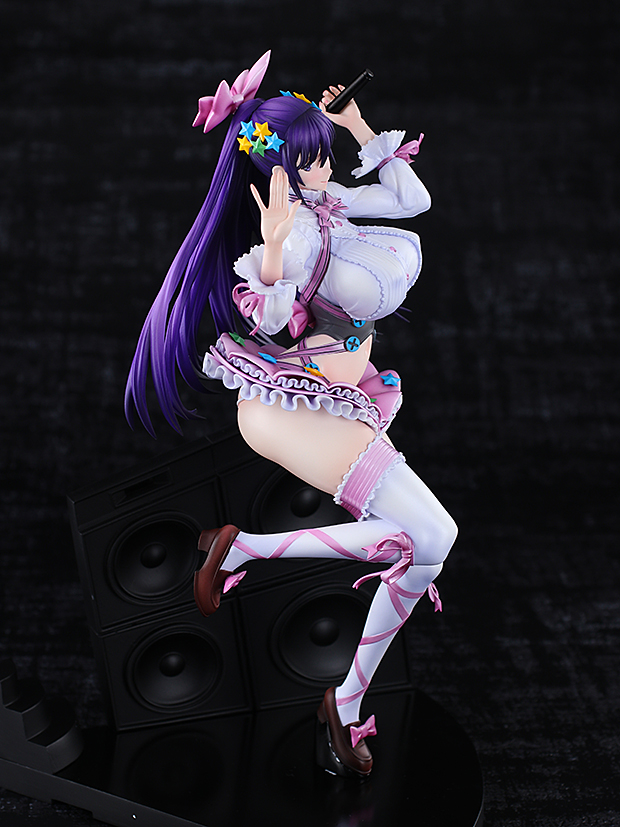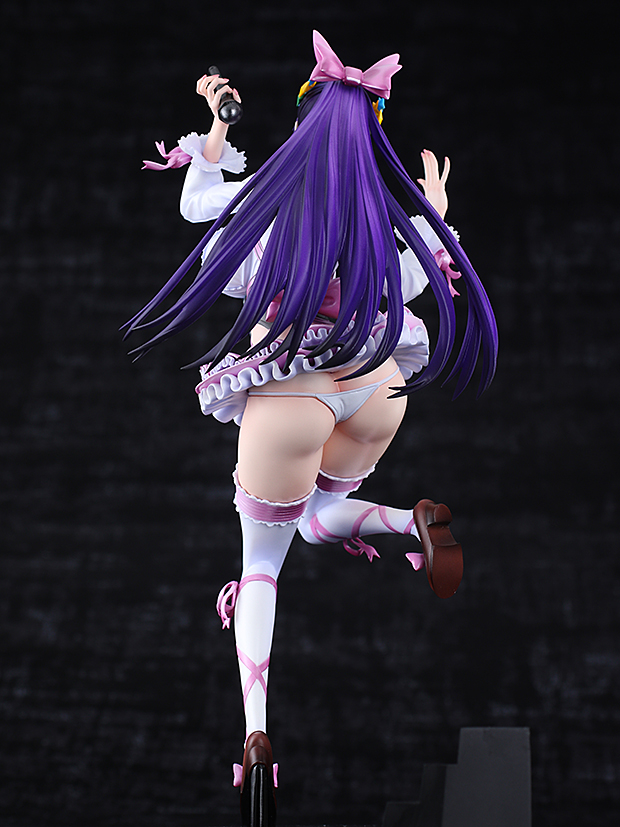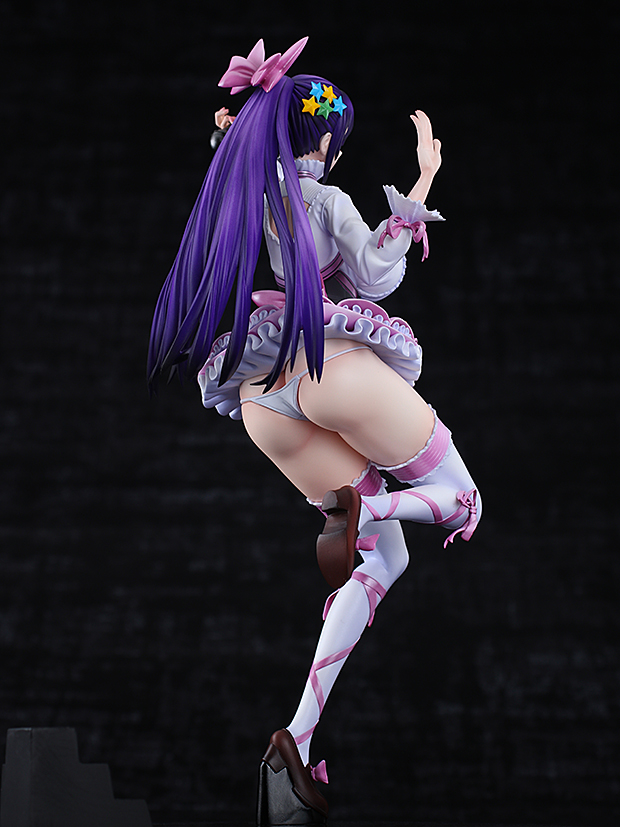 The more you look the more you can't keep your eyes off her.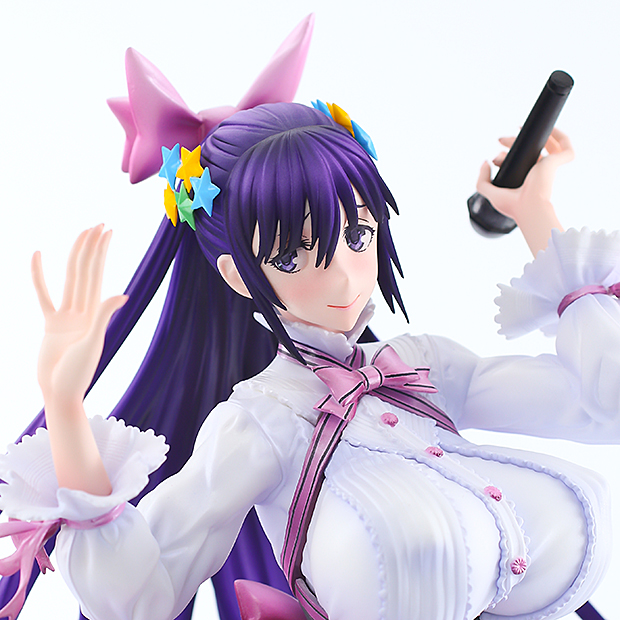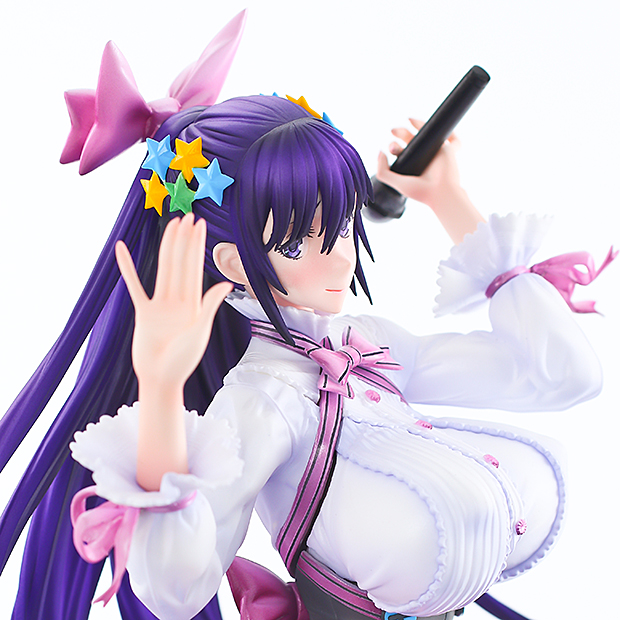 Close look at her face
Kaguya is an sweet and shy girl who will turn pink easily.
The shy face on this figure just turns me on.
The great curves and that innocent face and the way she holds that mike is
sooo sexy…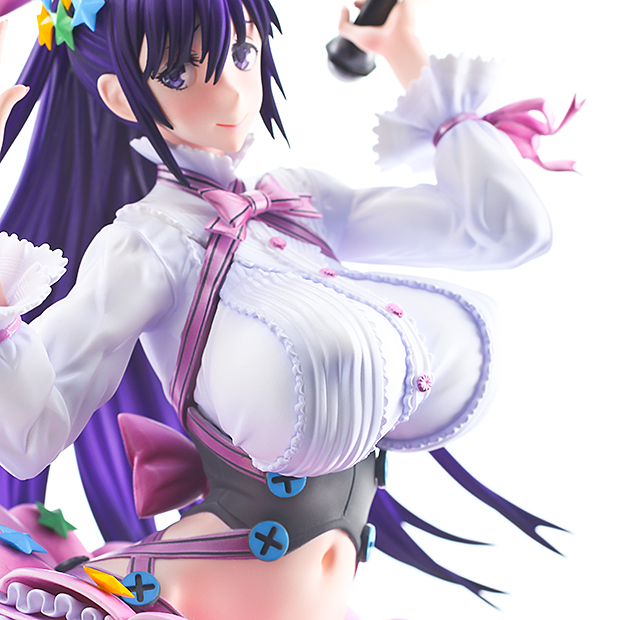 Huge!!
Mere words don't tell the whole story.
Larger than her face and much softer.
A great round of applause to the artist Raita and the sculptor who worked endless hours to make this part perfect.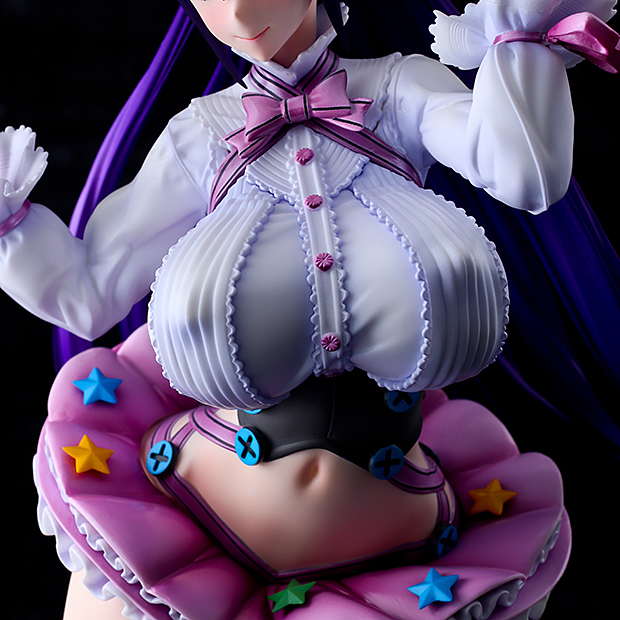 Give it a change of the lighting.
This combo of the white blouse and huge boobs can't be topped in my opinion.
Just imagine these jiggling around when she dances on stage…
I swore I could just stare at these all day with no shame.
Just allow me to add the shadow added to the finish do a great job and really add a lot to the finish.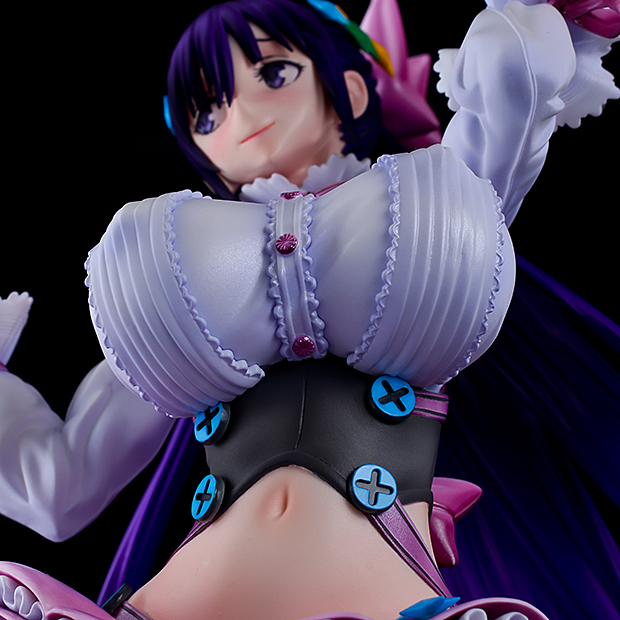 A bit of low angle shooting shall we?
As you can tell what looks huge from the front is huge from below.
I wouldn't mind being trapped in some way and never getting out.
There's a secret about the boobs that I'll reveal at the end of this post so stay with us until the end.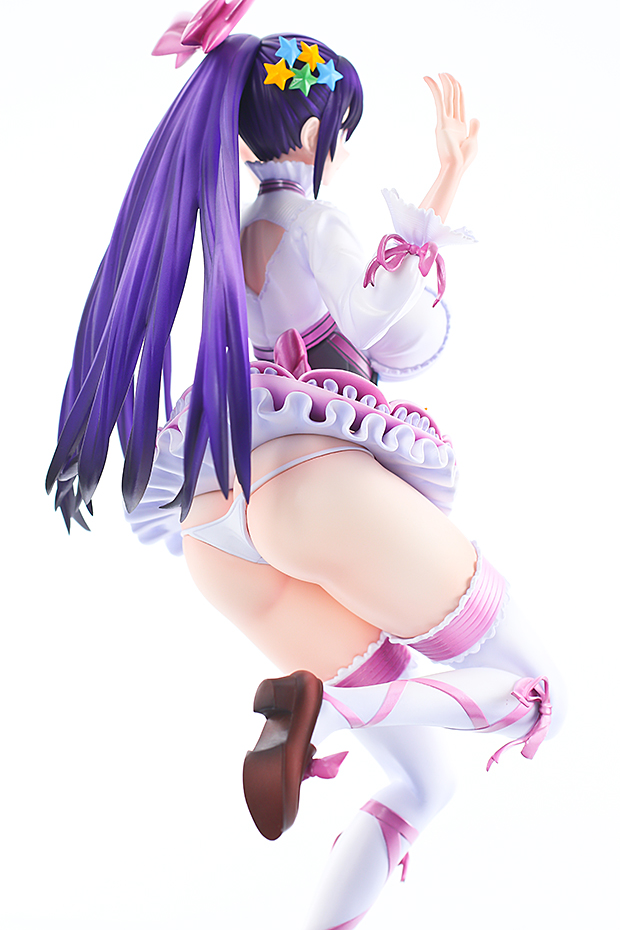 Her cute skirt will come incredibly detailed with nothing left out.
Her nice fat rear seems to be causing her skirt some problems which is a good thing in this case right?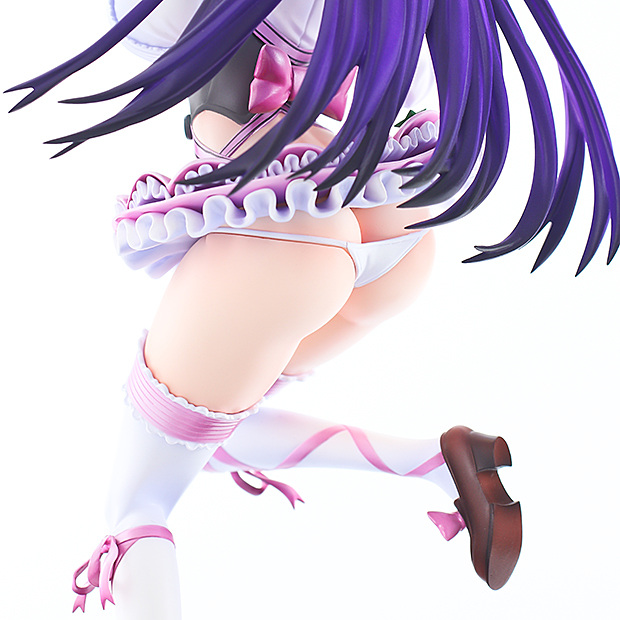 She's having some costume malfunction with her panties as well which results in her showing off a lot of skin.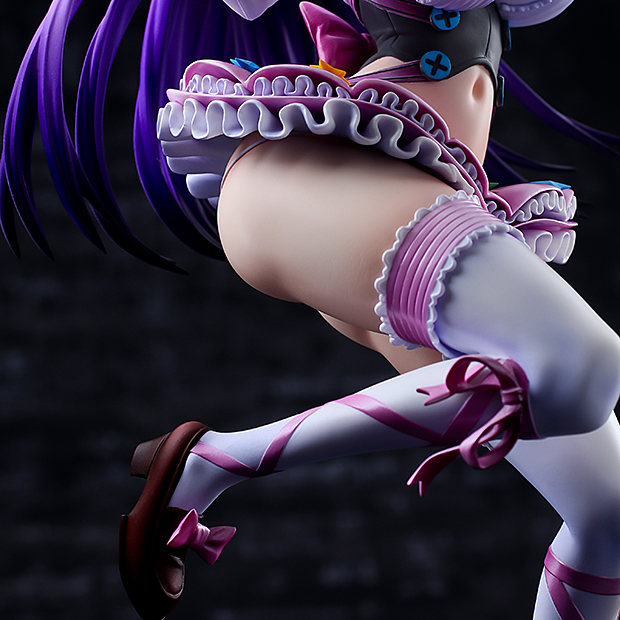 Fetish look to the area between the rear and the thighs look great!
Mark my words this section is awesome and I want everyone to look at this when they get it.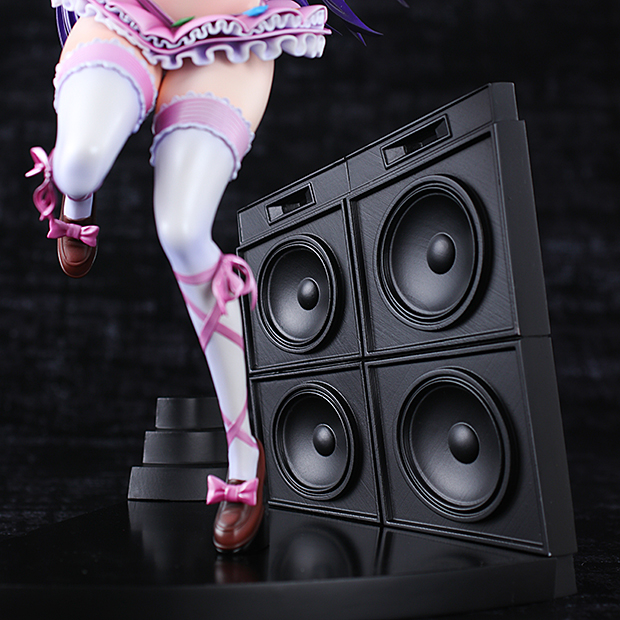 The base will come designed to look like concert set with speakers.
It will come up to her waist.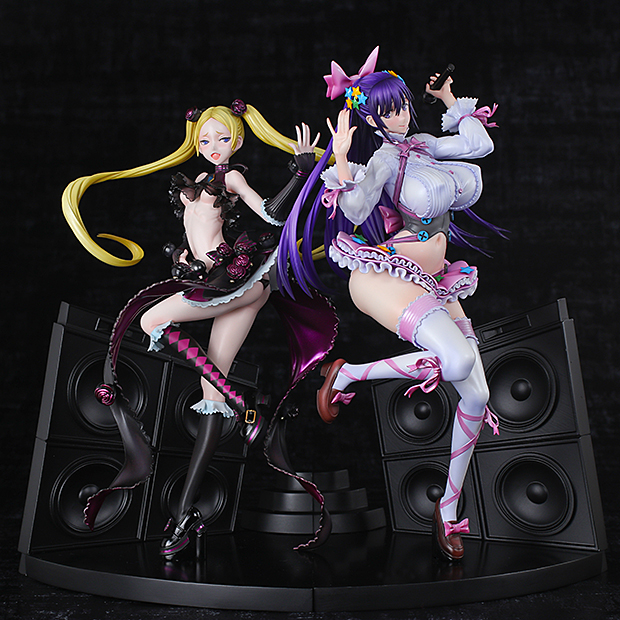 The base is designed to connect to the base that will be included with Mayuri another RAITA designed character currently under development.
When combined they will form the spectacular concert stage seen in the picture!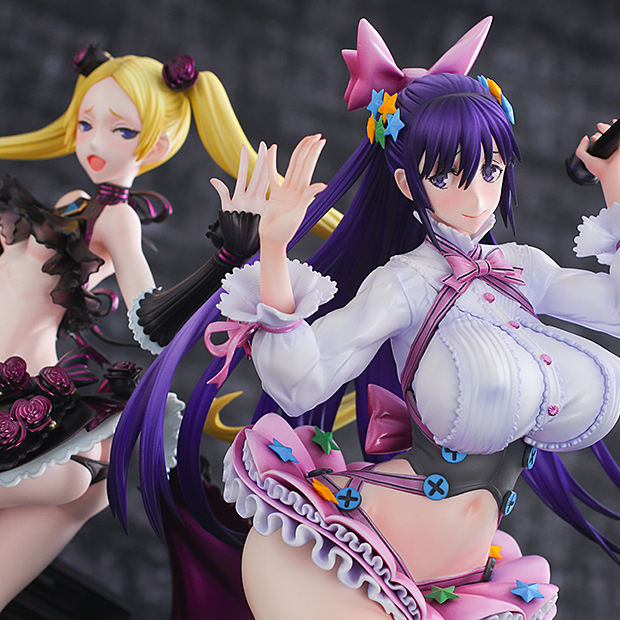 Details for Mayuri will be made available as soon as they become available so keep you eyes open!
And last but certainly not least let's take a look at the exchangeable parts.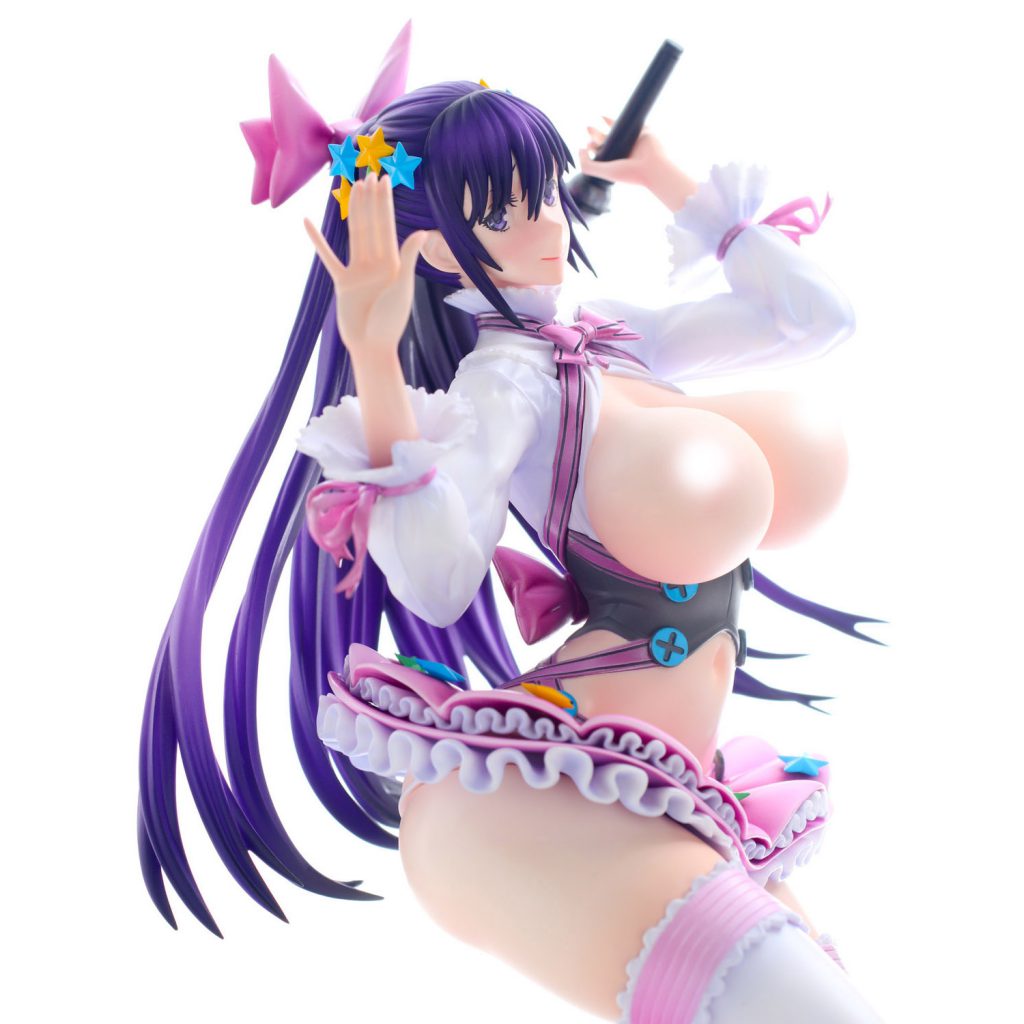 Just look at them boobs…
We have much much more but we can't show you all of it….
Check in out in its full glory by ordering it today.
So this will be all for the review of Kaguya the second release from Second Axe!
Pre-order will be open until November 21th (JST) so beat the rush and order quickly through the Native Store at the link below!
Link to Native Store
→http://native-store.net/en/
【 Product Details 】
Product Name: Kaguya
Series: RAITA Original Characters
SRP: JPY 17,820(Tax Included)
Release Period: May,2018
Product Type: PVC・ABS Fully Painted Completed Figure
Scale : 1/7scale
Height: Approximately 25cm
Age: For Age 18 and over
Sculptor: Okayan & SECOND AXE CREW
Manufacturer: Second Axe
Distributer: Native
Special Add On: A special RAITA illustrated postcard will be included with each order. (For online orders only)
Accessories: Exchangeable chest part, Base
Order Limit: 3pcs per customer
※ When placing orders we ask you place orders separately by products instead of combining orders.
Pre-Order Period: Sep. 21, 2017(3PM) – Nov. 21 2017(7PM)
※ All times are (JST) unless noted.
©絶対少女/RAITA