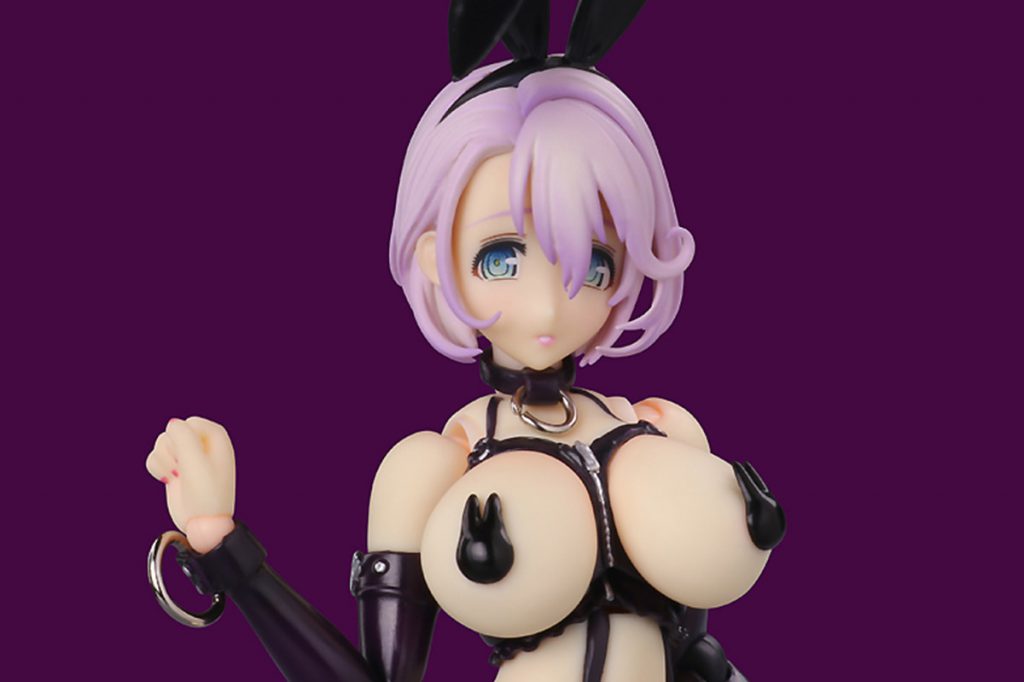 The response to our SECOND AXE HENTAI ACTION MinaseShizue action figure were incredible and we will be following up with Bunny Girl Option Parts that can be used with it!  Let's take a look at it here!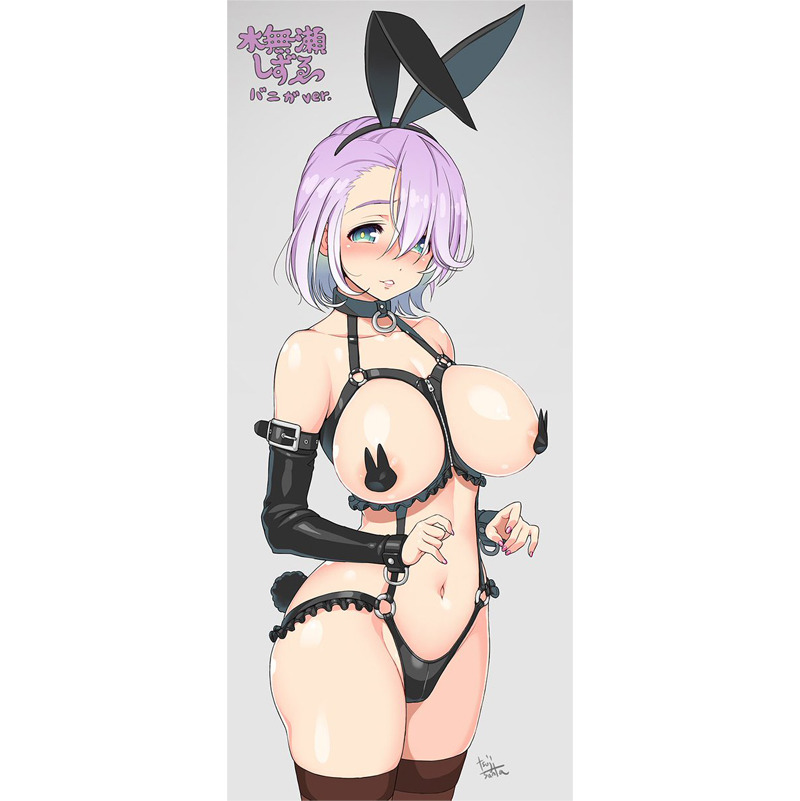 ▲The cute art by Tsuji Santa that the parts are based on can be seen here.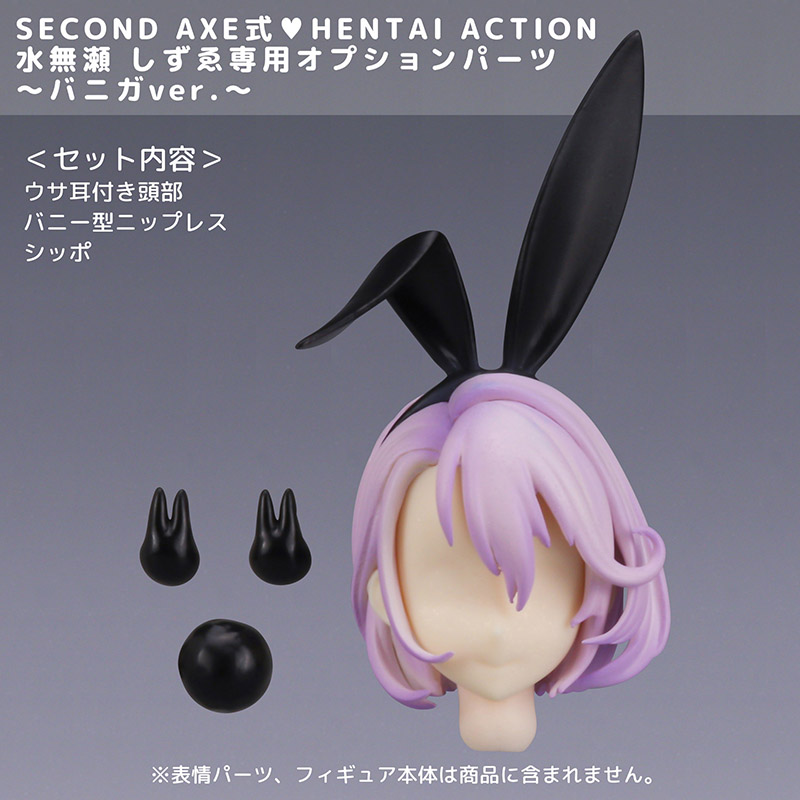 ▲Set Parts
Bunny Ears, Nipple Cover Bunny Type, Bunny Tails
※Face Parts, and Figure will not be included in set.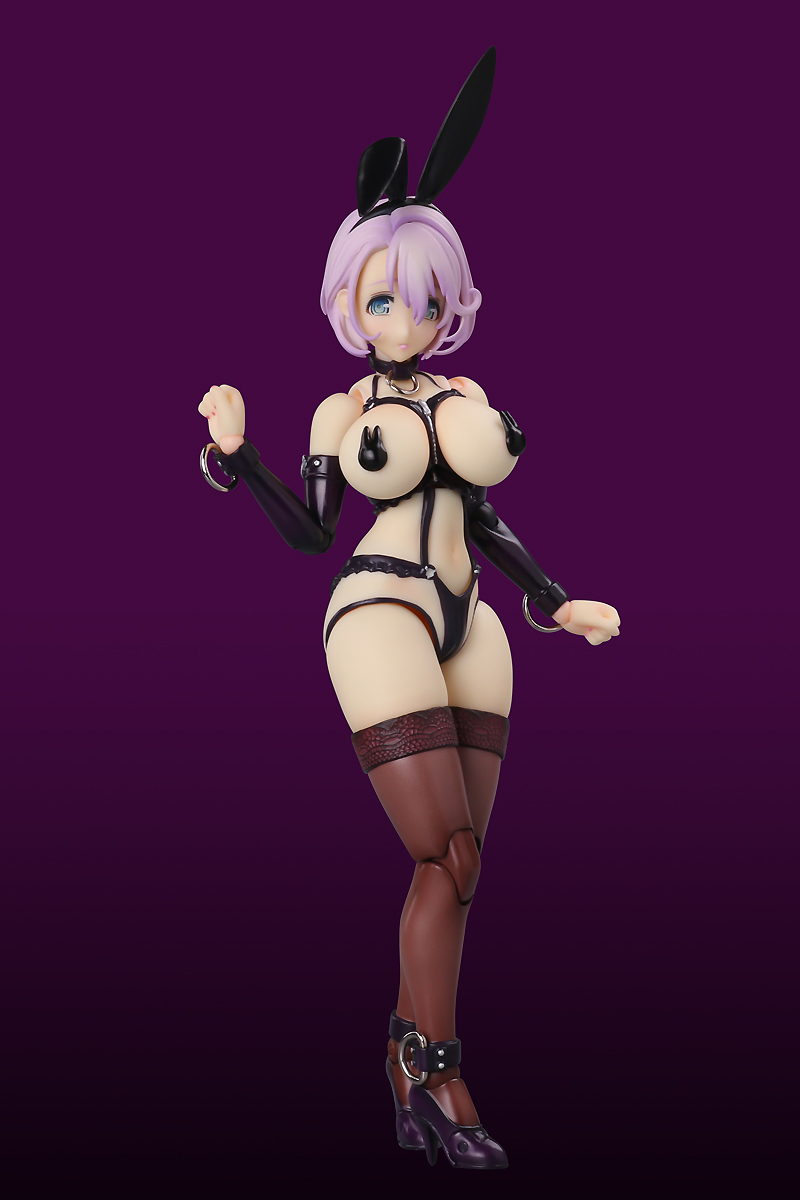 By combining the included parts with the figure you can bring the Bunny Girl version of Shizue to life! You will love this look of course!
The charm is how the Nipple Cover is made in the shape of a bunny to insure it will fit the bunny ears!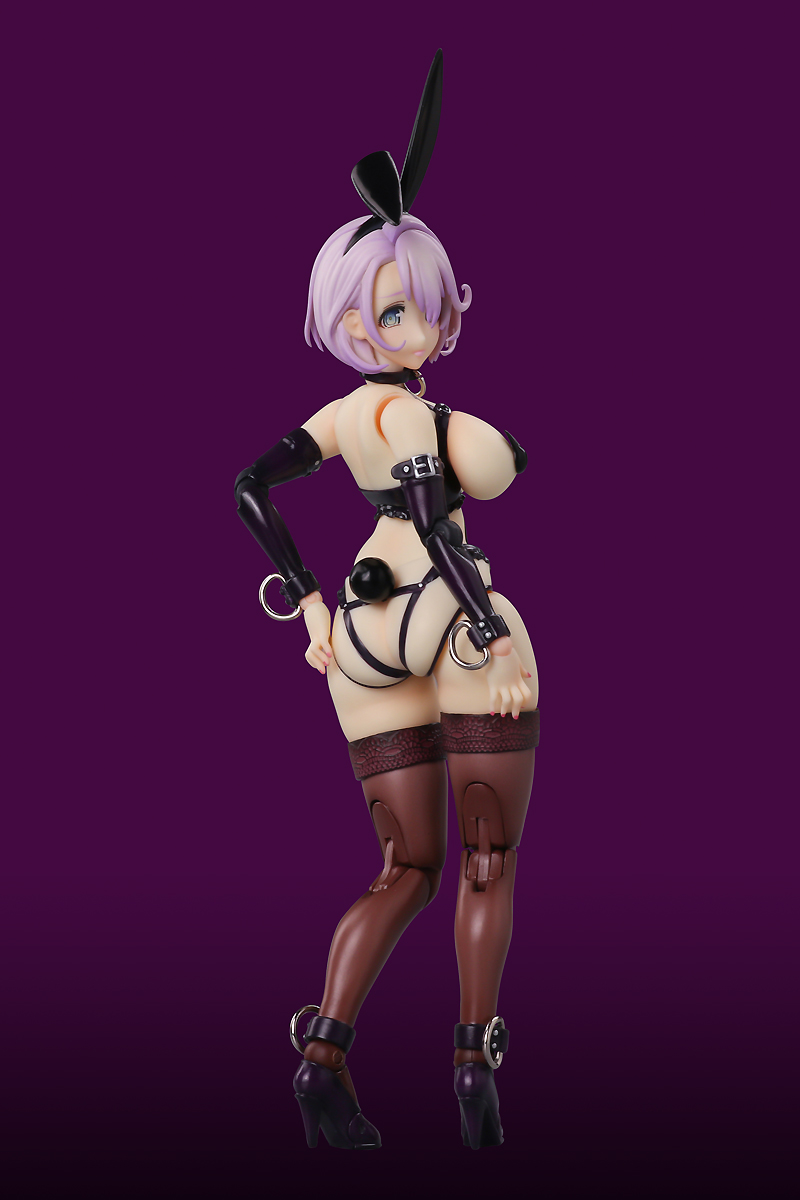 Tail is as seen above!
That one spot on here nice butt just fits here perfectly!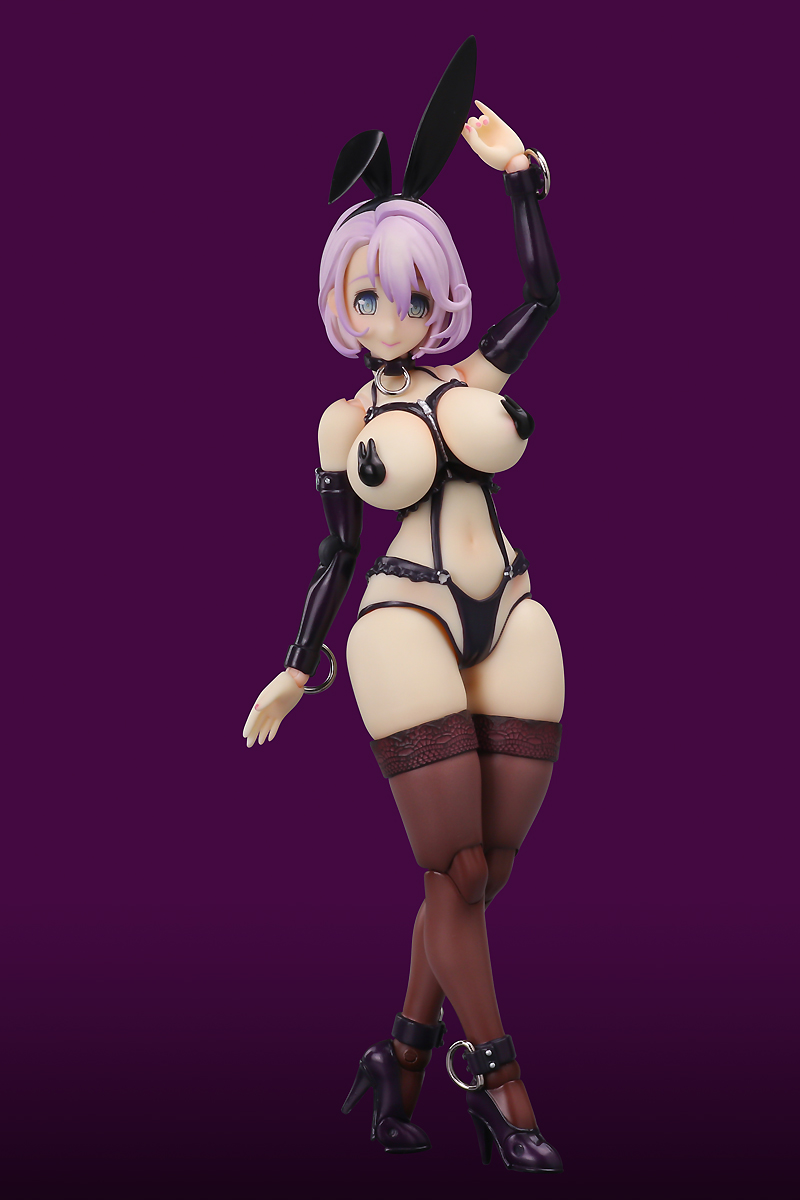 Posing her with her hands on the ears is really cute and makes me want to play with her even more.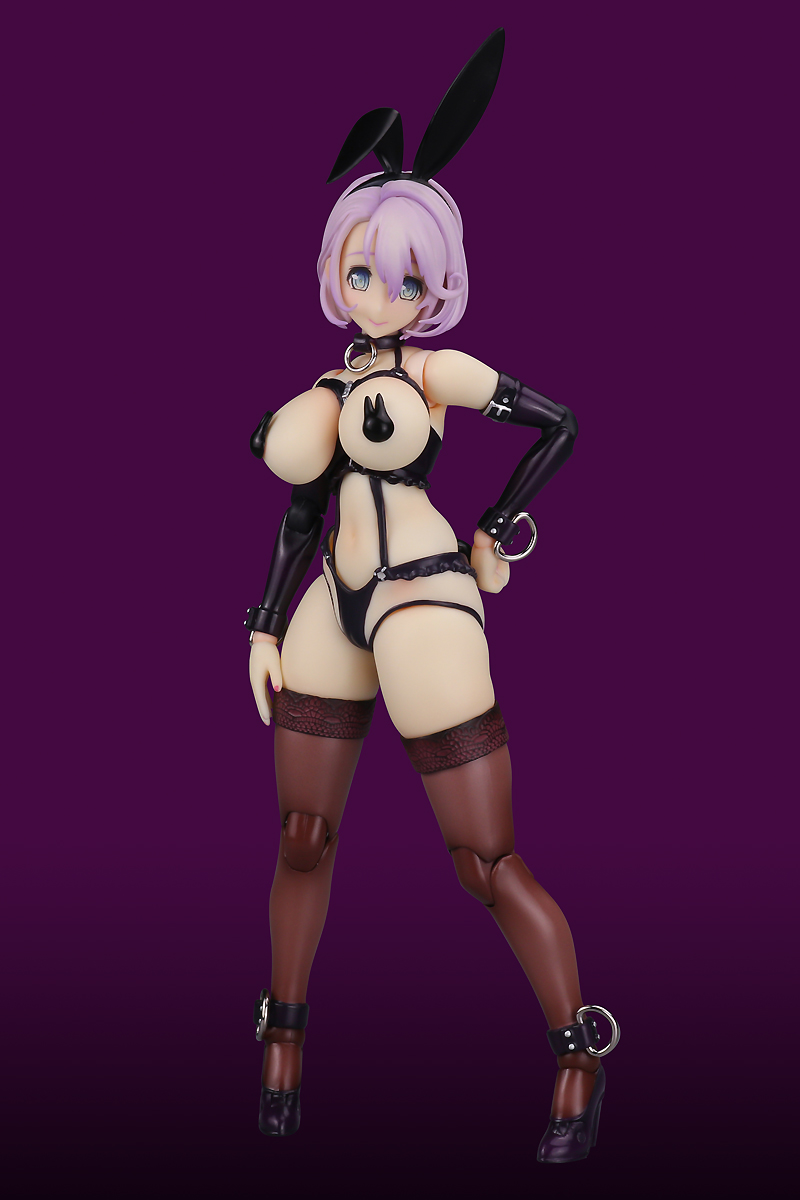 Somehow the bunny ears makes her seem better to me
but it's up to you and your imagination to pose her in a way that
fits your tastes!

And yes!
Both the nipple cover and the nipples come with magnets built in to allow for easy exchanging!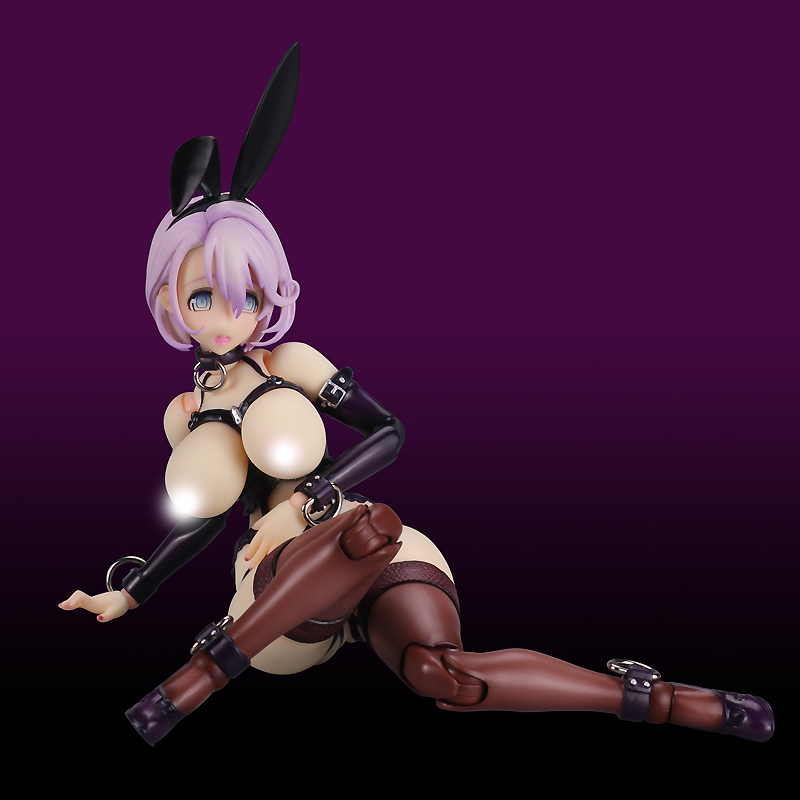 May seems a waste to take off these specialnipple cover' s that were made for this product, but I just wanted to let everyone see what's underneath it!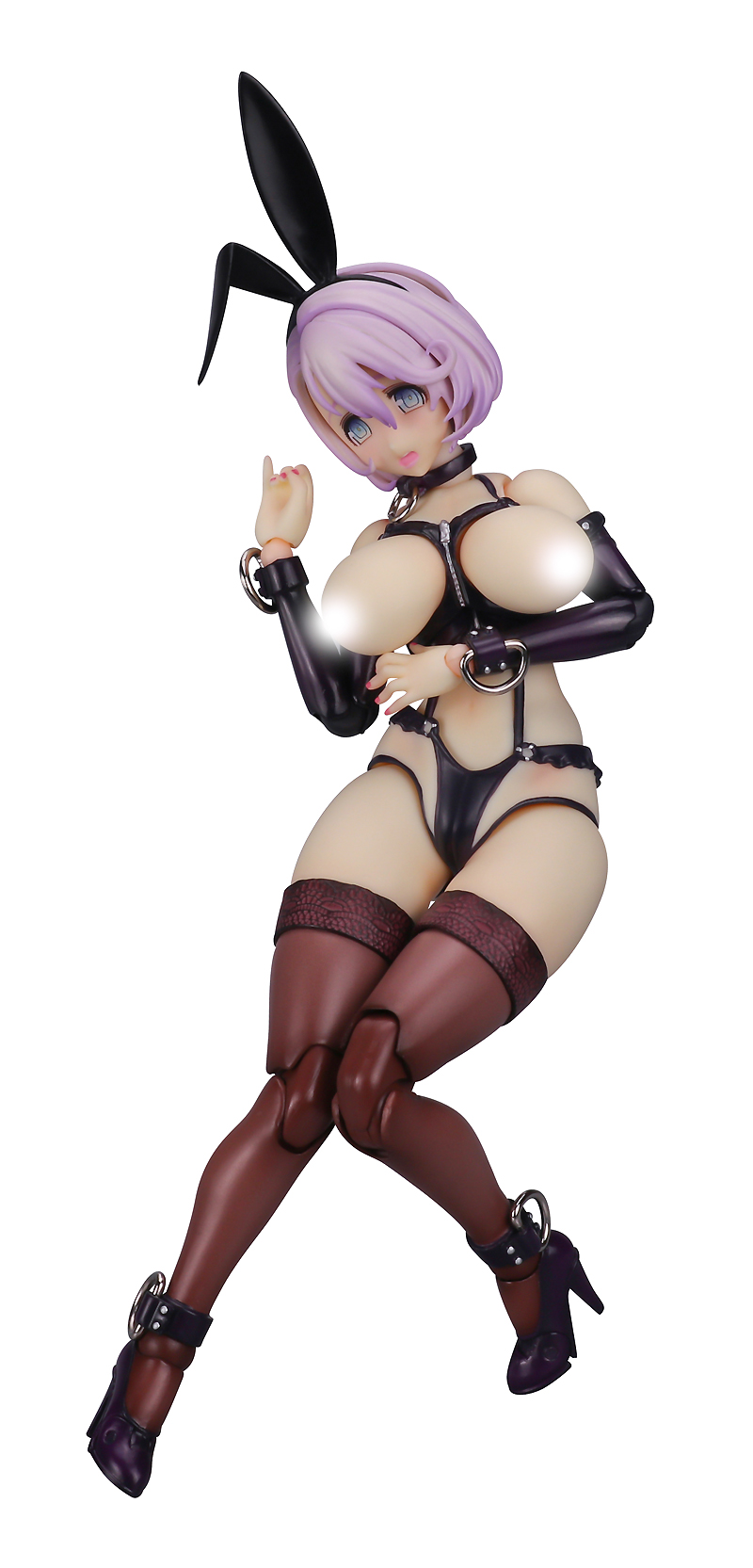 I wanted to show how articulated the breasts are and how wonderful that is but just take a look at the picture above with them posed in different directions!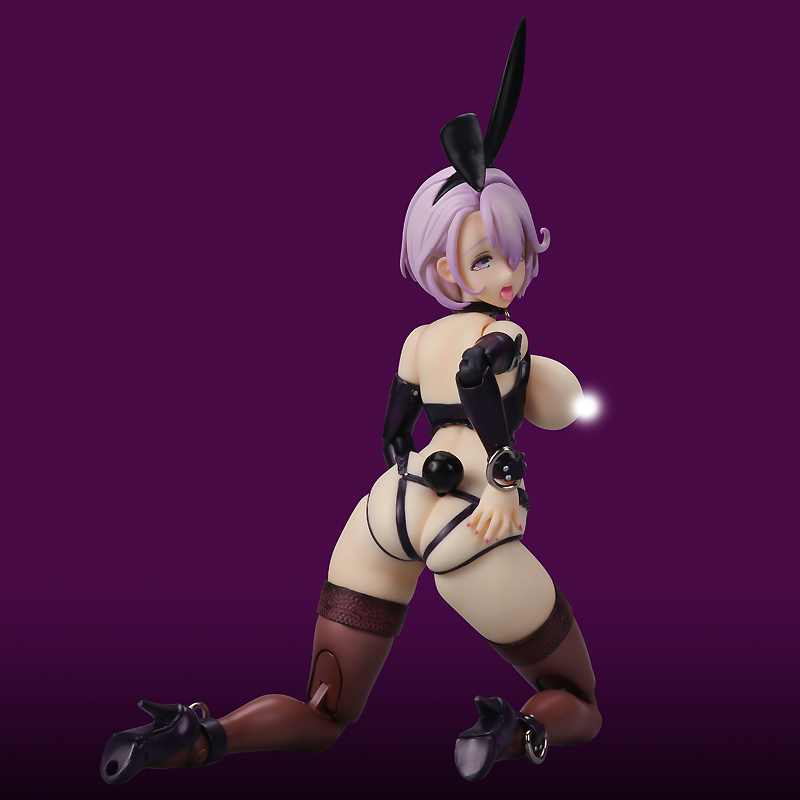 By changing face parts, she can be posed like this!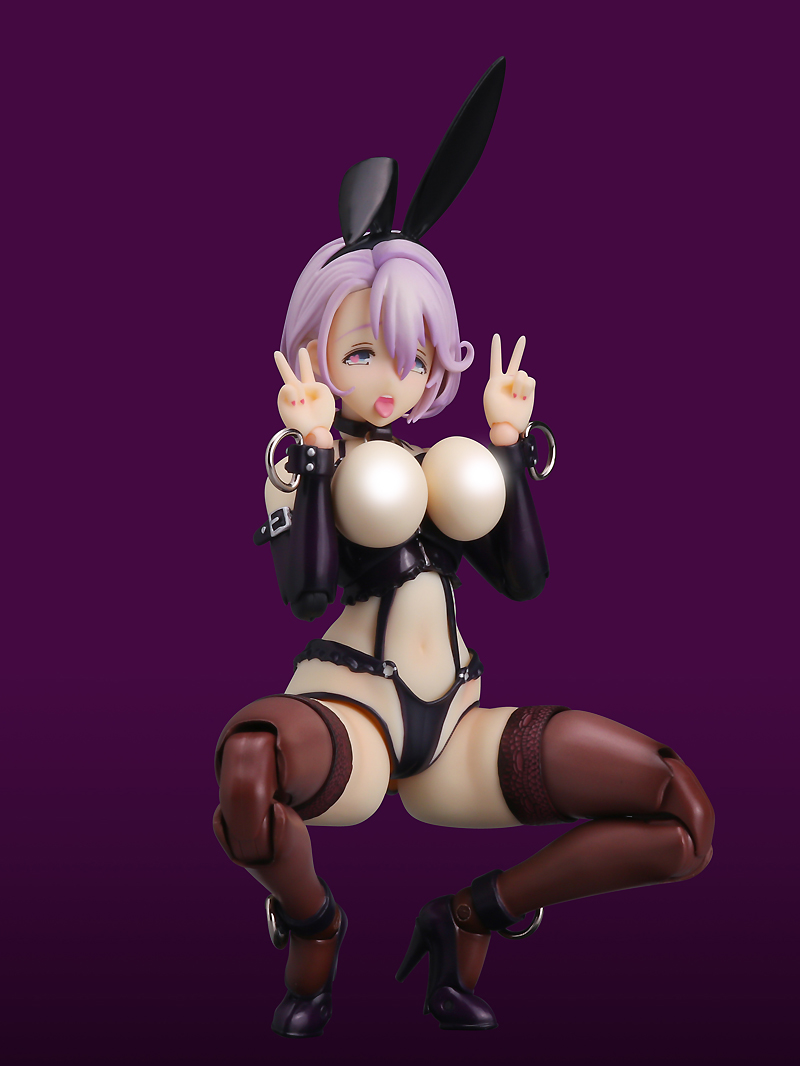 Or this!
As you can see by using the option parts you can pose Shizue in any pose you can dream up! Make your own fantasy Shizue with them!
Pre-Order of the SECOND AXE HENTAI ACTION Minase Shizue Bunny Girl Option Parts will open January 11th and will be available until March 11th!
Please note that this product will be available only through pre-order
so don't miss this chance to order!
ーーーーーーーーーーーーーーーーーーーーーーーーーーー
《《《《 Domestic Shipment Only 》》》》
As a bonus we will be offering 150pcs sets of the "SECOND AXE HENTAI ACTIONMinase Shizue "Ichiru" x "Minase Shizue" collaboration
photograph book set for those that missed the original pre-order.
※Note this will be first come first served and once stock is sold out the orders for the product will be closed.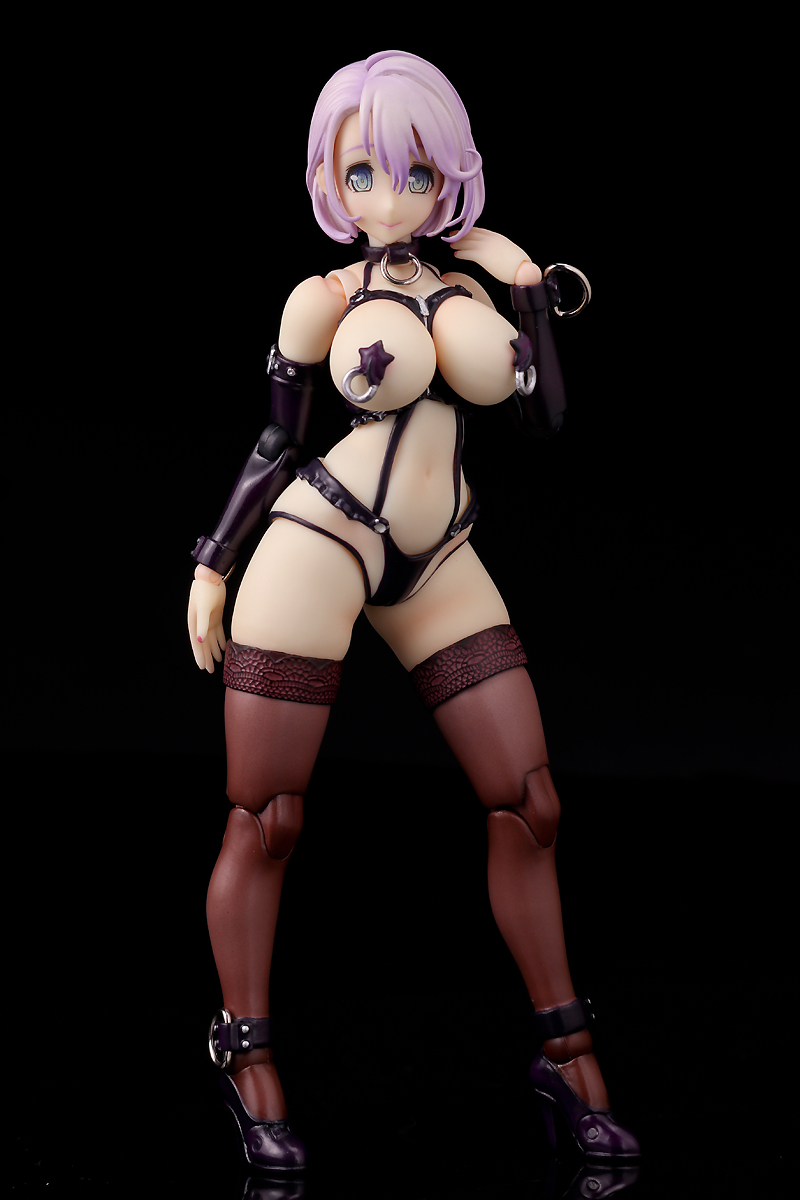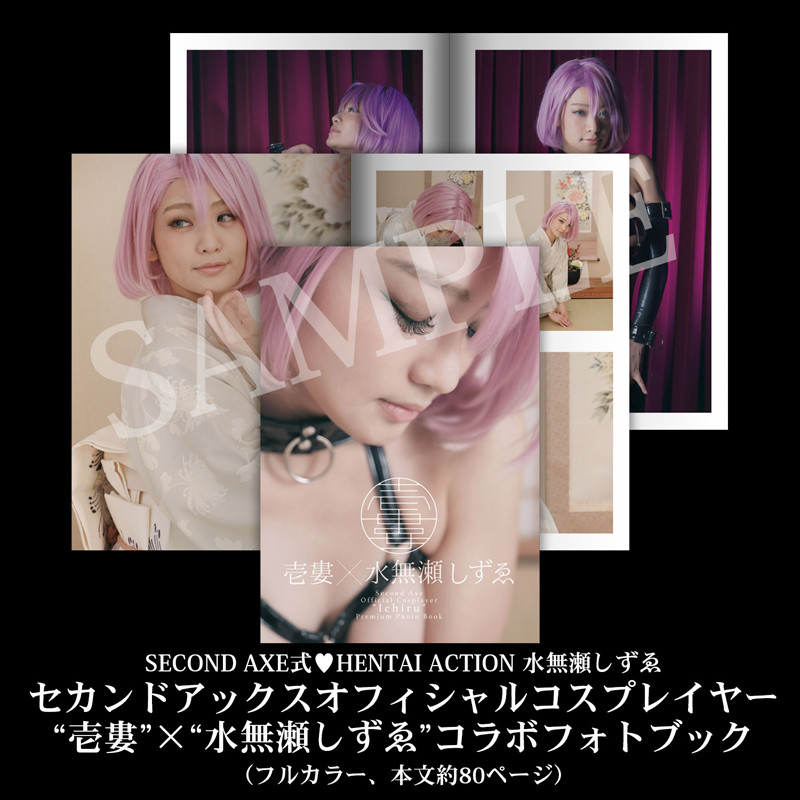 ーーーーーーーーーーーーーーーーーーーーーーーーー

【Product Details】
Product Name: SECOND AXE HENTAI ACTION Minase Shizue Bunny Girl Option Parts
Title: Tsuji Santa (NitroPlus) Original Character
SRP: JPY 4860 (Tax Included)
Release Period: September 2019
Product Type: PVC Action Figure with built in magnets
Size: Non-scale (Height 55mm)
Age: 18 and over
Manufacture: Second Axe
Distributer: Native
Special Add On: Tsuji Santa (NitroPlus) Special Post Card
Order Limit: Three pcs per account. (Can't be ordered with other products)
Pre-Order Period: January 11th, 2019 3PM(JST) – March 11th, 2019 7PM(JST)
※Note product will consist of option parts and will not come with the figure.
ーーーーーーーーーーーーーーーーーーーーーーーーーーーーーーー【Product Details】
Product Name: "SECOND AXE HENTAI ACTION Minase Shizue "Ichiru" x "Minase Shizue" collaboration photograph book set"
Title: Tsuji Santa (NitroPlus) Original Character
SRP: JPY 17,280 (Tax Included)
Release Period: January, 2019~
Product Type: PVC Action Figure with built in magnets
Size: Non-scale (Height 170mm)
Age: 18 and over
Manufacture: Second Axe
Distributer: Native
Special Add On: None
Order Limit: Three pcs per account. (Can't be ordered with other products)
Order Period: January 11th, 2019 3PM(JST)~
※Note available only while stock lasts.
ーーーーーーーーーーーーーーーーーーーーーーーーーーーーーーー
©2017-2019 Nitroplus