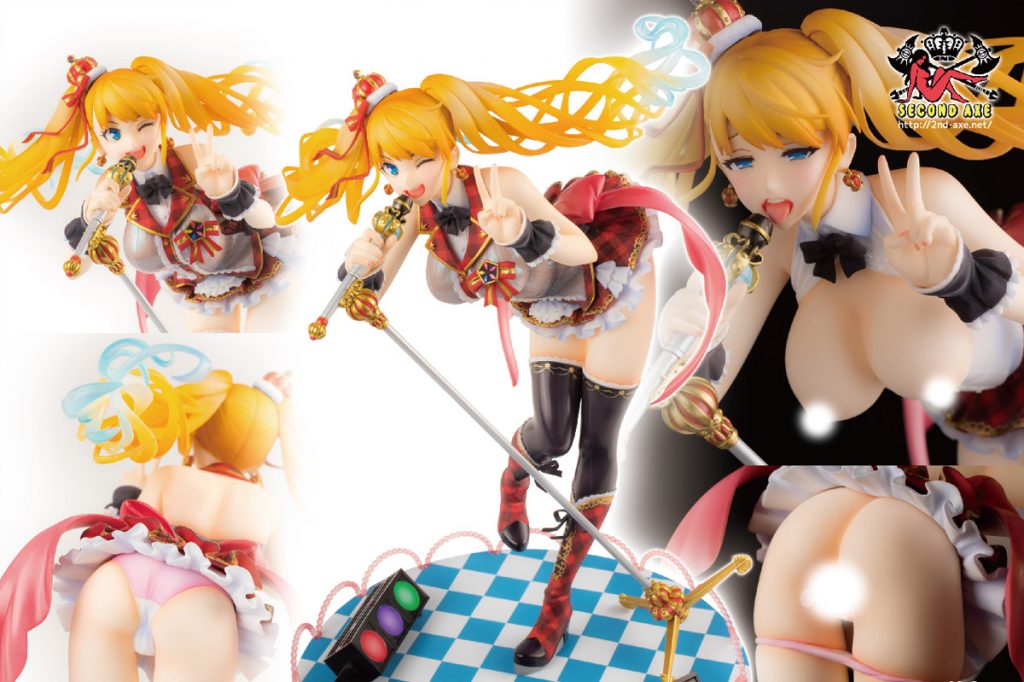 Pre-orders for the first release from
Second Axe Eri Otori will open at the Native store on March 1st, 2017.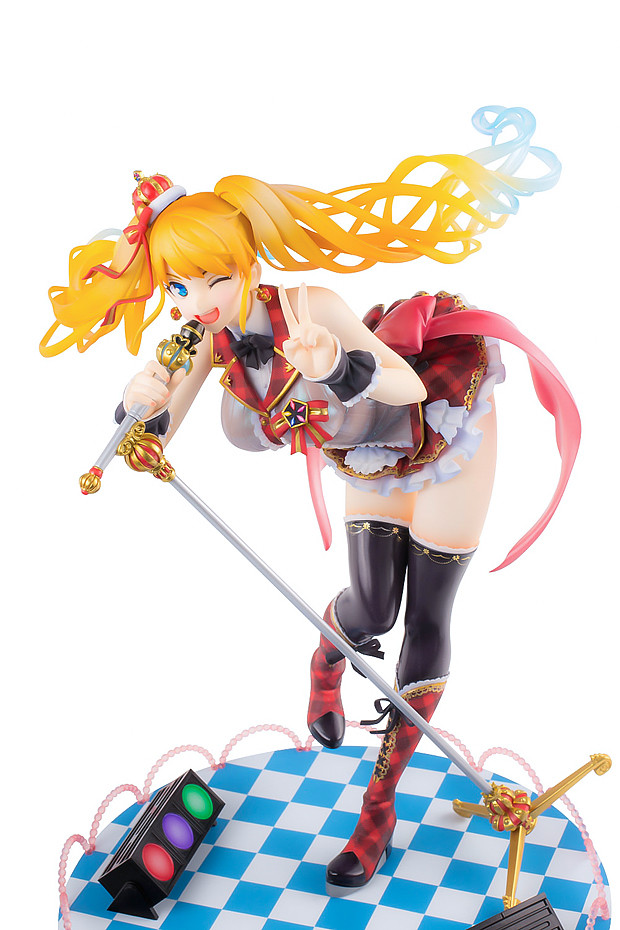 An original character created by the popular illustrator ReDrop and brought to life by Second Axe as a 19cm 1/7 scale figure. Original sculpt was done by the sculptor Kawanishi Ken. Based on the art of the super idol Eri showing off her moves during a concert this will not disappoint!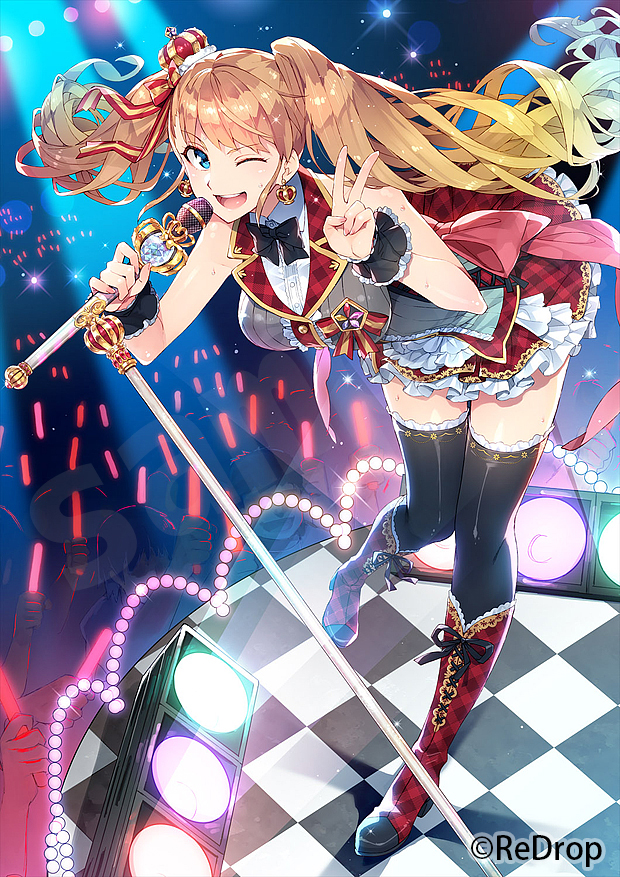 The original art can be seen here.
Pre-order period will be through
March 1st,2017 〜 May 1st, 2017 7PM (JST).
Will be sold exclusively at the Native Store and will not be available anywhere else so don't miss this chance to pre-order and make sure you get it.
Now it's time to take a look at the painted prototype!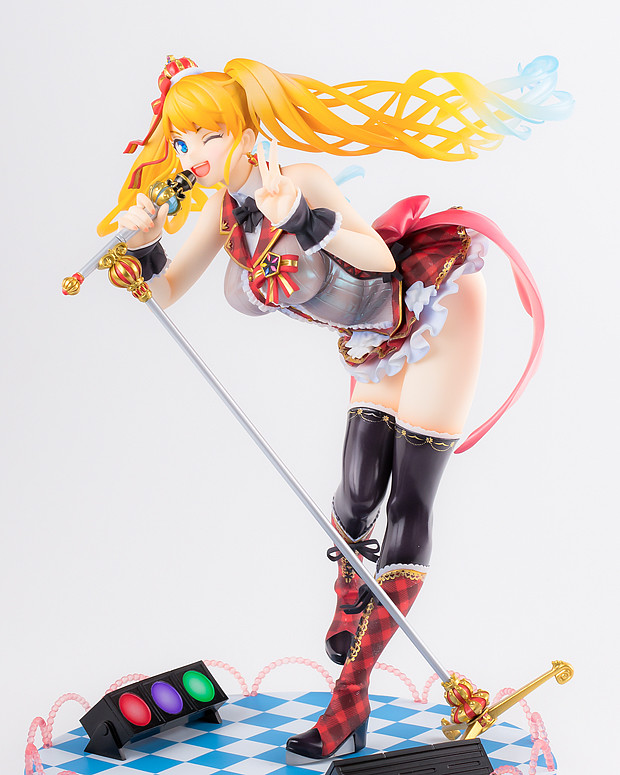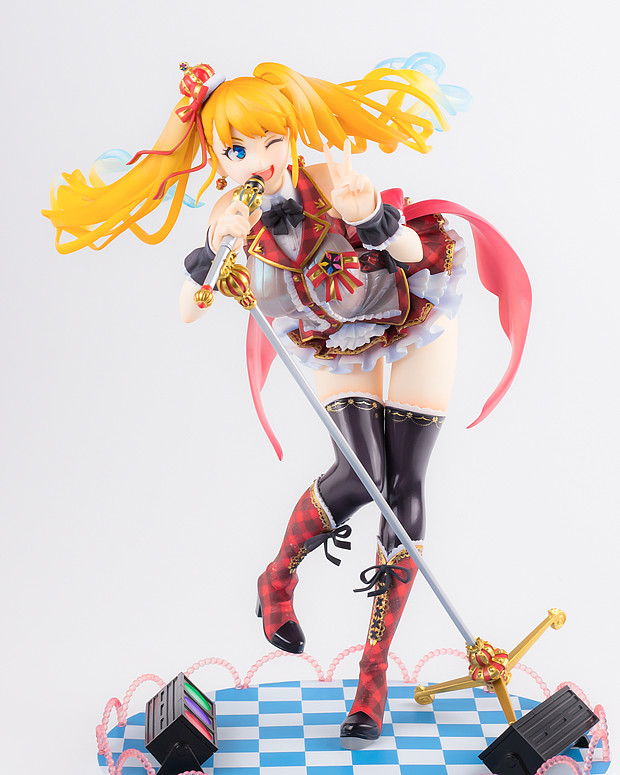 From a different angle.
From the twin tail hair parts and showy outfit all the way down to the accessories to the base and stage lights included this one will have it all!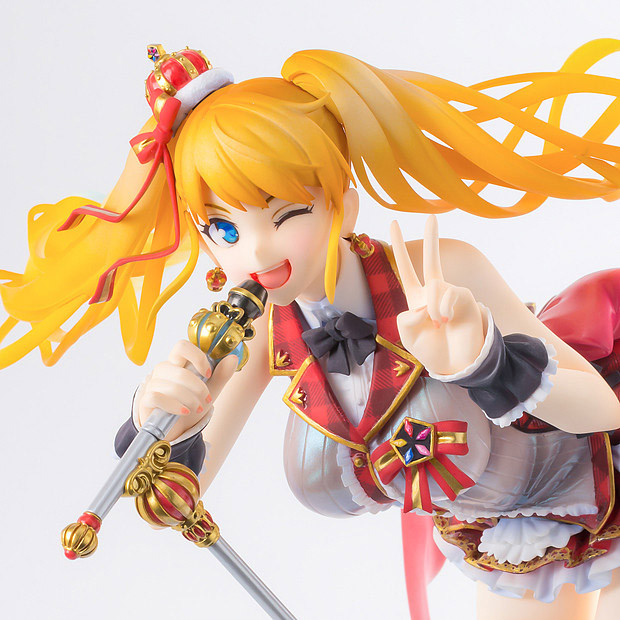 Want a closer look?
The perfect combo of blond hair and oblique eyes I mean how can you top that!!
A strong head girl just has to be like this!
And then having her wink is just…. so works me up!!
Comes with a crown on her head as well as having the design incorporated into her earrings.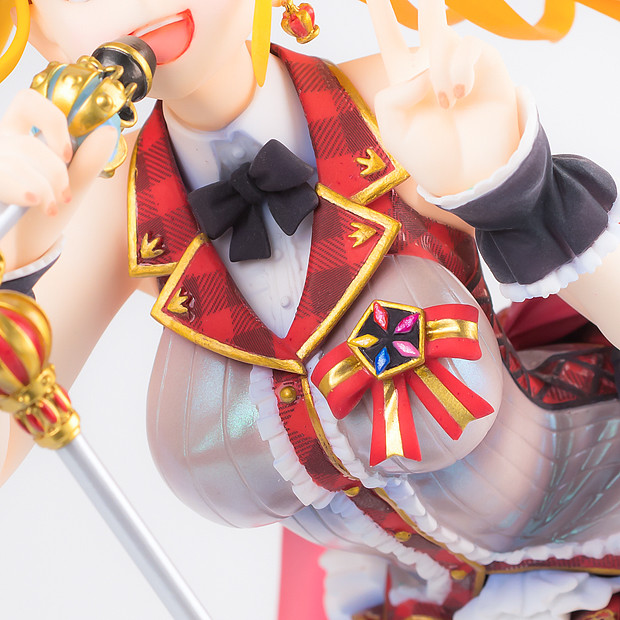 Even closer now!
The cute stage outfit incorporates frills and checkered patterns and the ribbon on the neck adds a different element to the design.
Looking at this you can tell that not only is the original design by ReDrop great but also the work put into the sculpt and painting is great.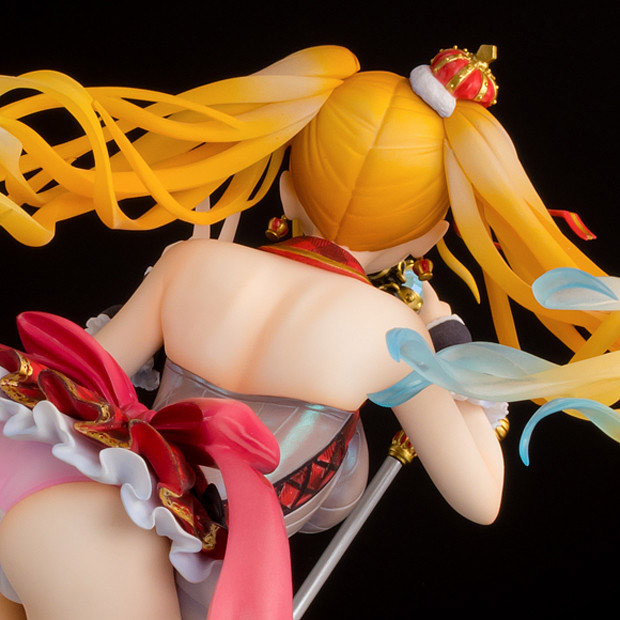 The open backside of her outfit reveals her naked back!
Just imagining her with that dress on and dancing makes my heart pound harder and harder…
No words can explain the joy the curves on her back and spine gives me.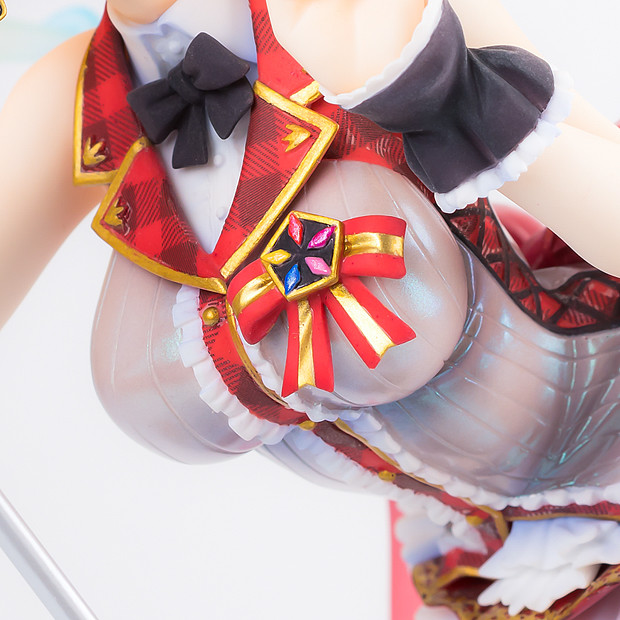 And now the shot everyone has been waiting for…
No explanation needed everyone just take it in!!
A great round of applause for everyone who worked to make this possible!!
If you look closely you will notice the broach on the left chest is in a position contrast to the …well you know what on the other side of the chest.
All I can say after looking at this is that larger is always better.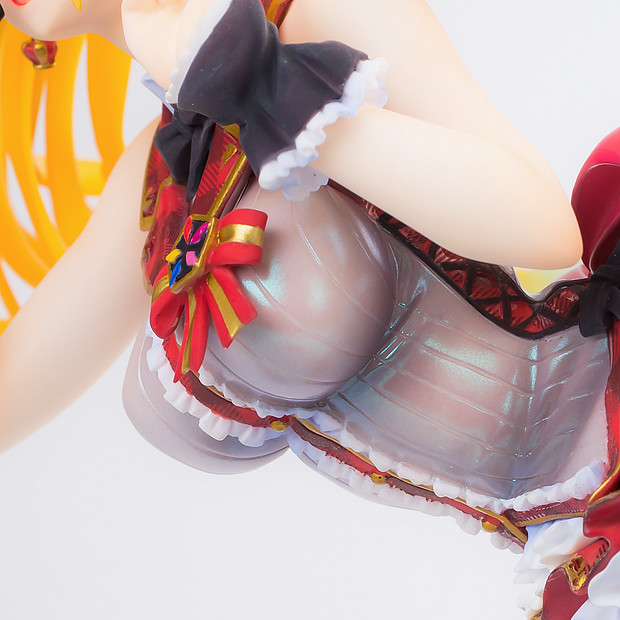 A few shots from the side. These are a few shots I took from angles I like.
I won't say what but I can't get my eyes off this thing sticking up. Isn't this just great?
The tiny wrinkles under the breast and curves of the belly makes them look even larger.
There were some serious work put into making this area what we see now.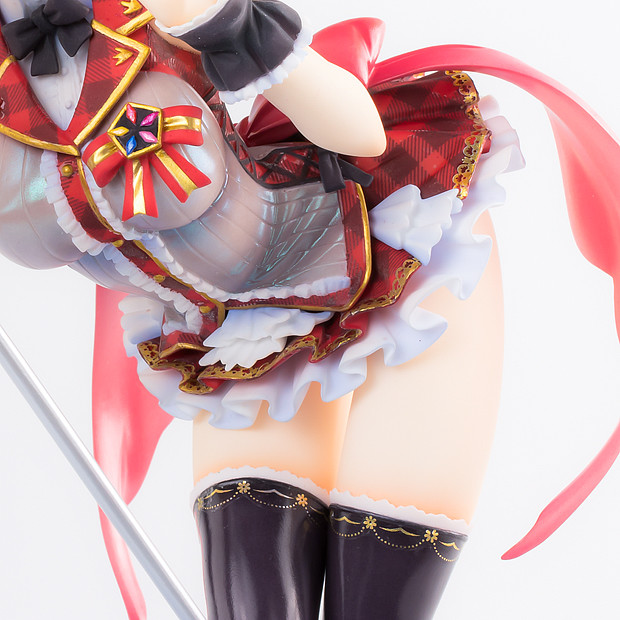 Let me cool myself down a bit.
The details on the skirt are, as you can see, done on a scale that some would consider crazy. Best thing of all, in my personal opinion, is that it's really short and gives you a good look at a lot of flesh.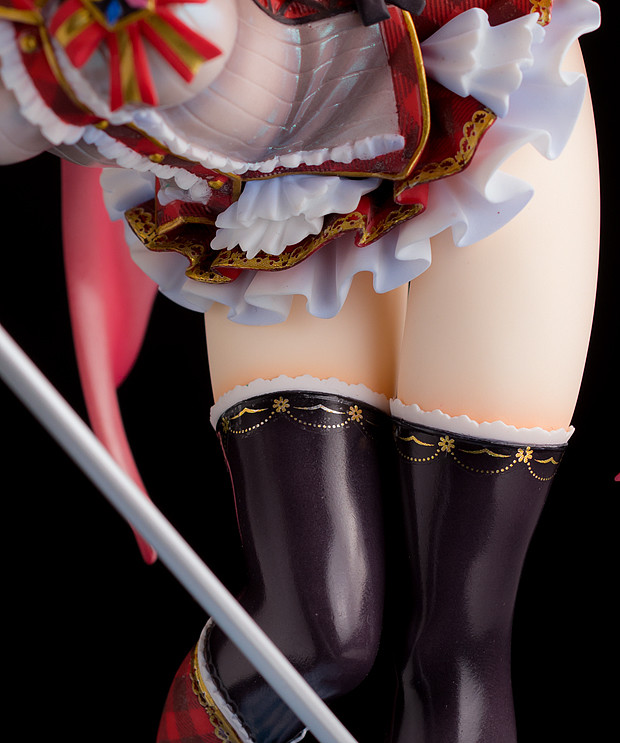 Just to make the thighs stand out I've taken the pain to change the background to black to take a few shots for our loyal readers. Only available here let's all take a good look at Eri's thighs and take a deep breath while we contemplate about this wonderful world we live in.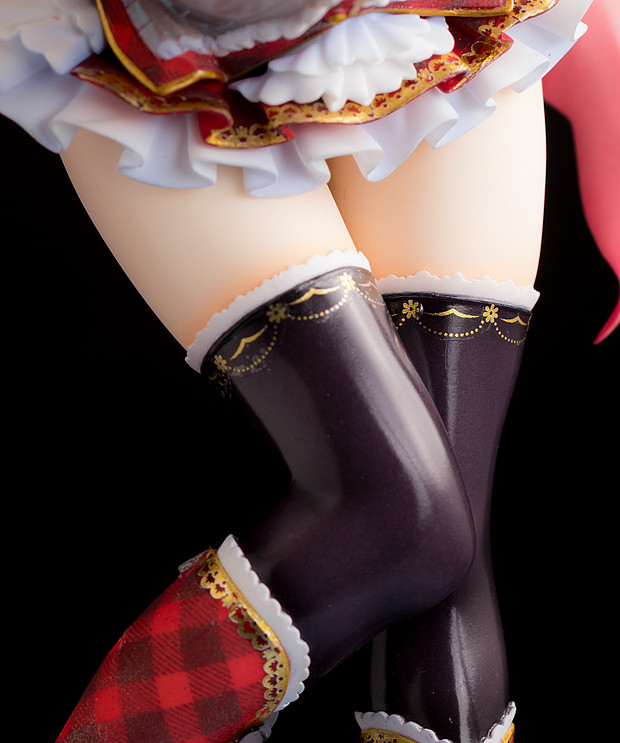 The contrast with the black knee socks brings out the best in Eri's white thighs.
Just to mention it but anyone who buys it I will grant permission to caress this as much as they want.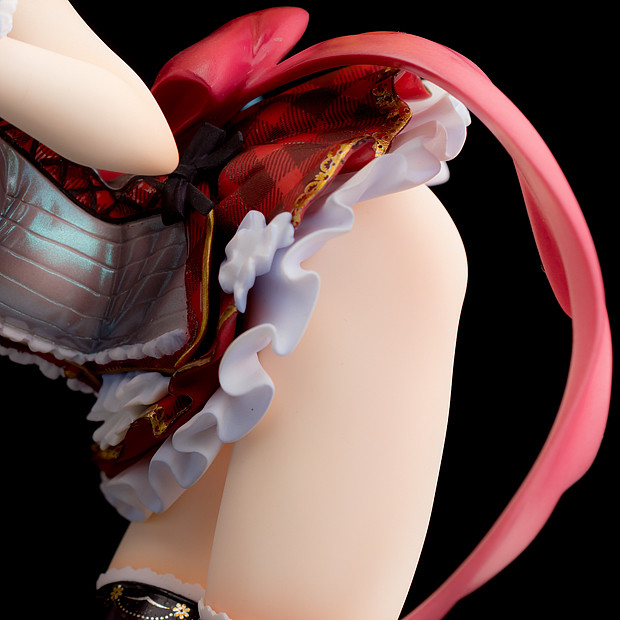 Going around a bit more. Her rear is a bit too large and you can tell there's some extra flesh visible. This feeling is something that can only be had in this pose. The skirt seems to be malfunctioning but man I am so thankful for that. If you look at this directly from the back I 'm guessing you'll see something beyond words.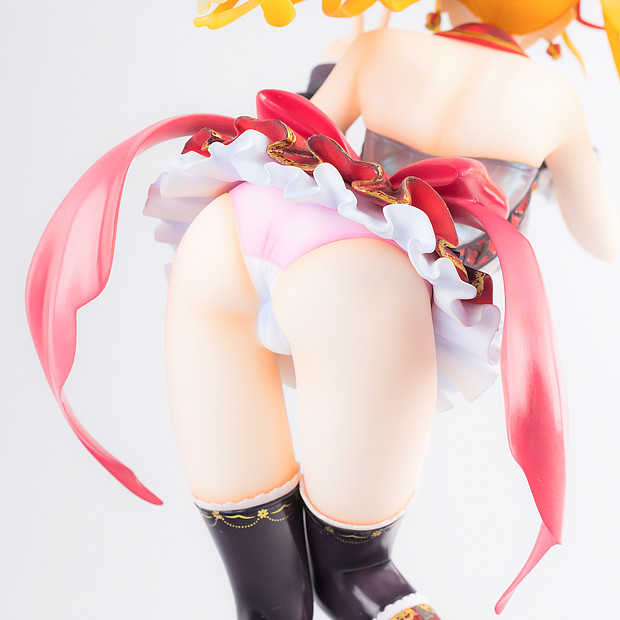 Wow…
The breasts have nothing on this rear…
The shape, size and details on it are second to none and shows how much attention was paid to it. Not too many blogs will show this angle with painted prototypes before the product release but we can and will!! You might ask well "Why?" It's because we're an age 18 and over blog and we want to people to notice that!! Go around and look at the pictures to your heart's content and press that buy button when you're ready!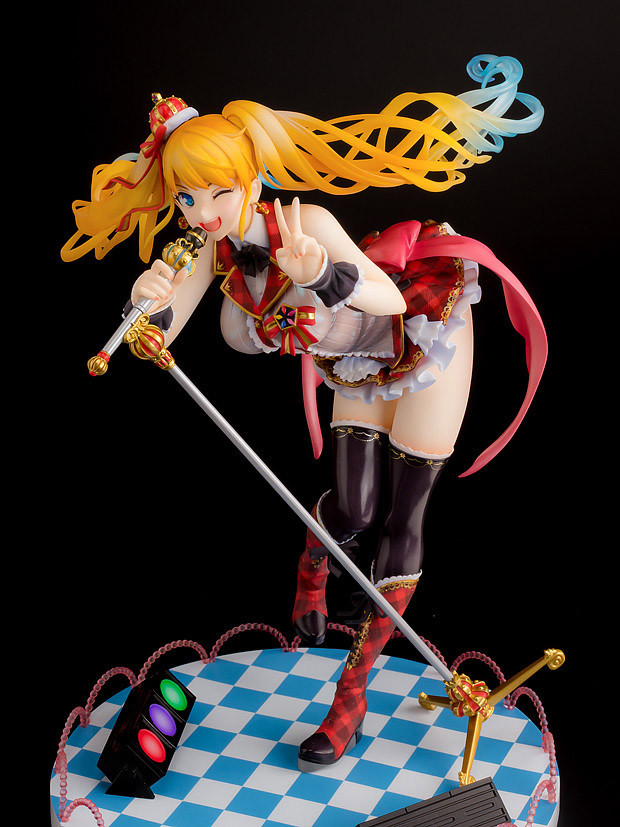 A full shot of the figure with the black background.
It may be easier to see the details of the twin tail hair style with this background.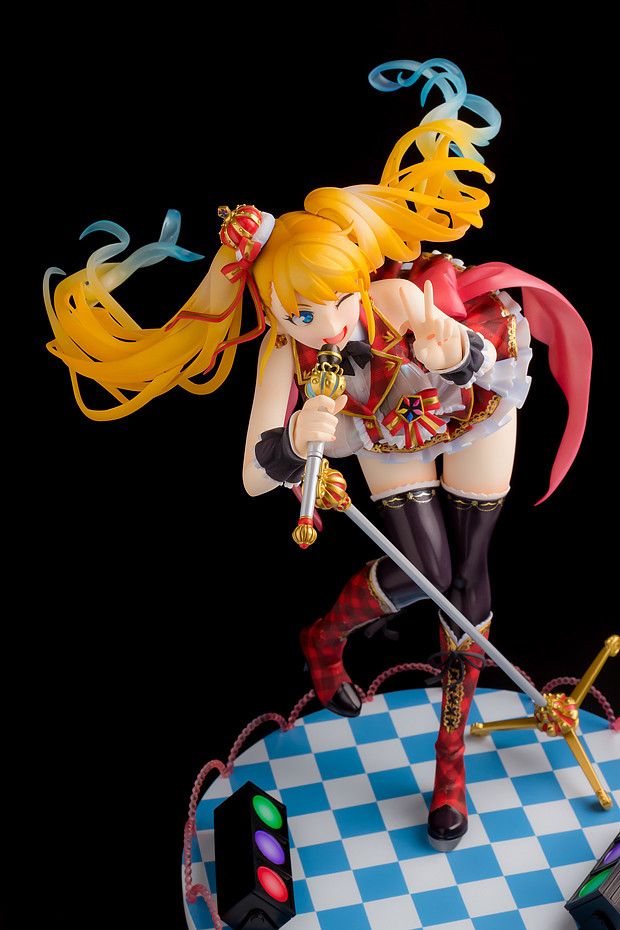 A little higher angle.
You can tell the area where the hair changes from blond to blue is as it is in the art.
And of course as this is an age 18 and over figure it will come with special extra parts that can be used with the figure.
A look at those parts.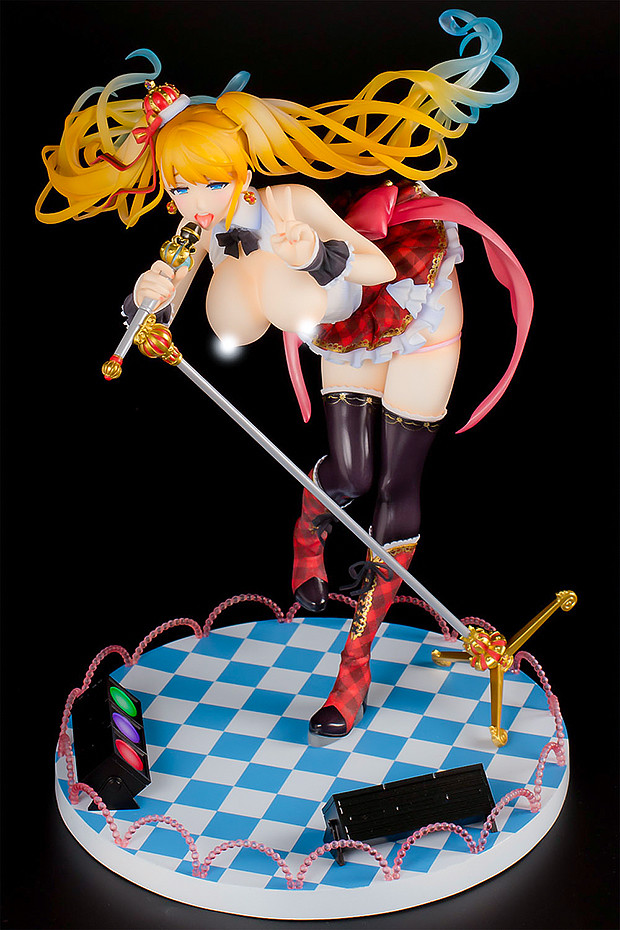 That face!
Those clothes!
Something is going on!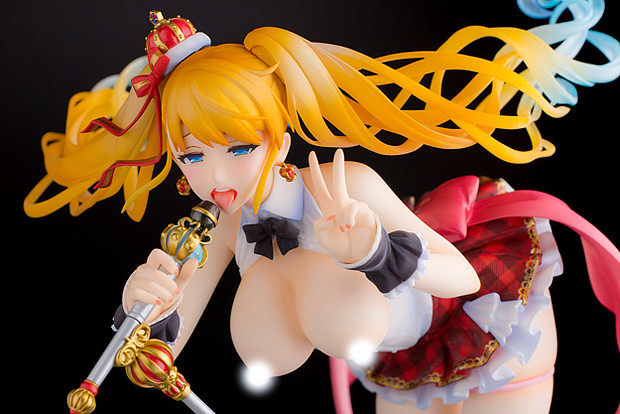 What happened to that cute face we just saw a while ago?
You will never see her in the same light again.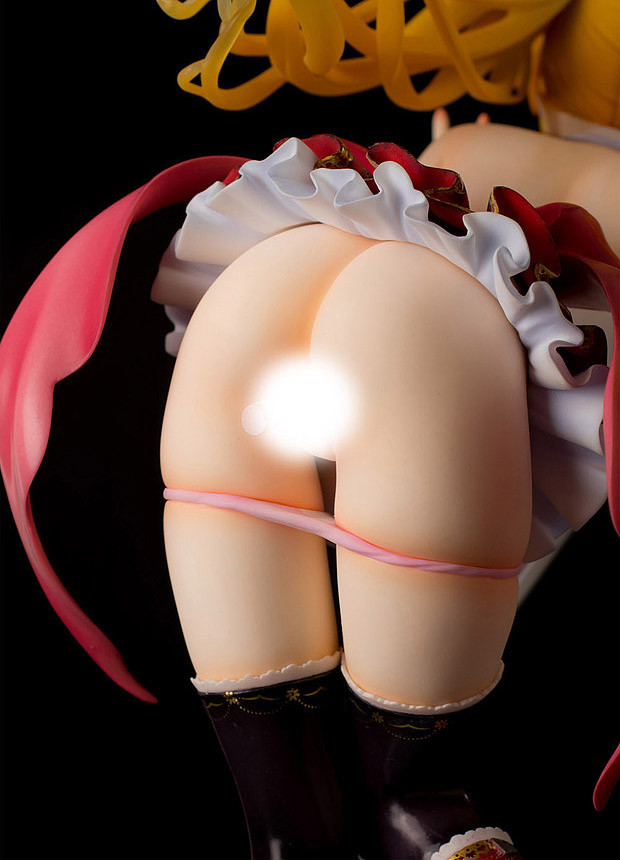 From the rear. No words needed. I think I'll leave the rest of the fun to the people who buy it!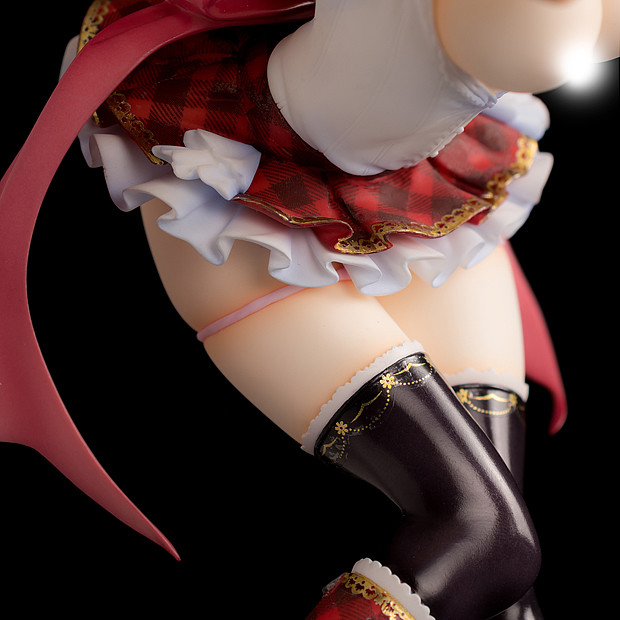 Best part about this in my view is that her thighs were nice and fluffy.
About the special bonus for those who order online.
Any purchase of the Eri Otori Figure at the Native store will come with an original ReDrop short comic book as well as a post card with art drawn for this release.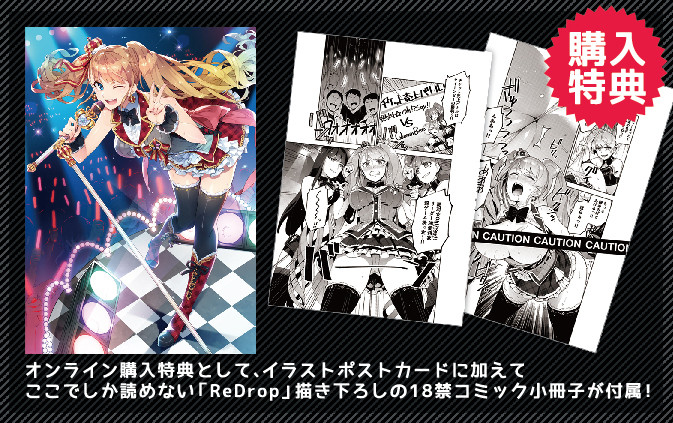 This will be your only chance to get these specially drawn items so for fans of ReDrop this will be a must have.
Hope you enjoyed our review.
We hope to back soon and hope you like and support our Eri Otori Figure and Second Axe.
To order online please visit the Native store below
→http://native-store.net/en/
Product Information
Name: Eri Otori Figure
Title: Original ReDrop Designed Character
Retail: JPY18, 360 (Tax Included)
Product Type: PVC, ABS Fully Painted Figure
Accessories: Special Extra Parts, Special Base
Special Bonus: Specially drawn ReDrop short comic book and post card
Size: 1/7 Scale
To be sold to: Age 18 and over
Sculpt: Kawanishi Ken
Produced by: Second Axe(http://2nd-axe.net/)
Distributed by: Native(http://www.native-web.jp/)
©ReDrop