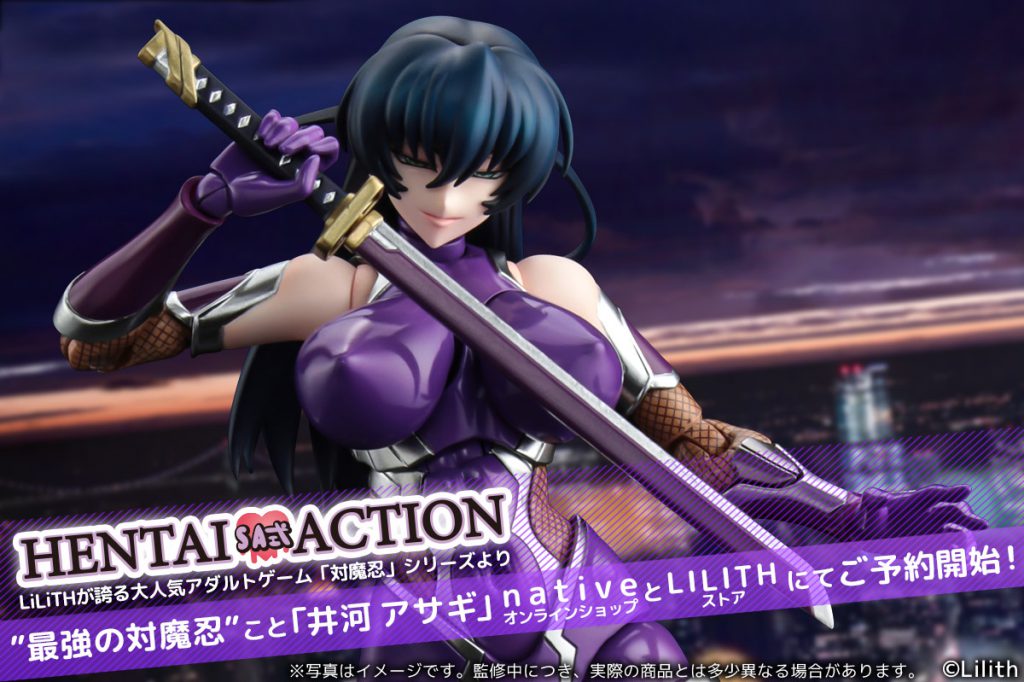 From the popular "Taimanin" adult PC game by Lilith
We bring to you an action figure of the most powerful female ninja Igawa Asagi !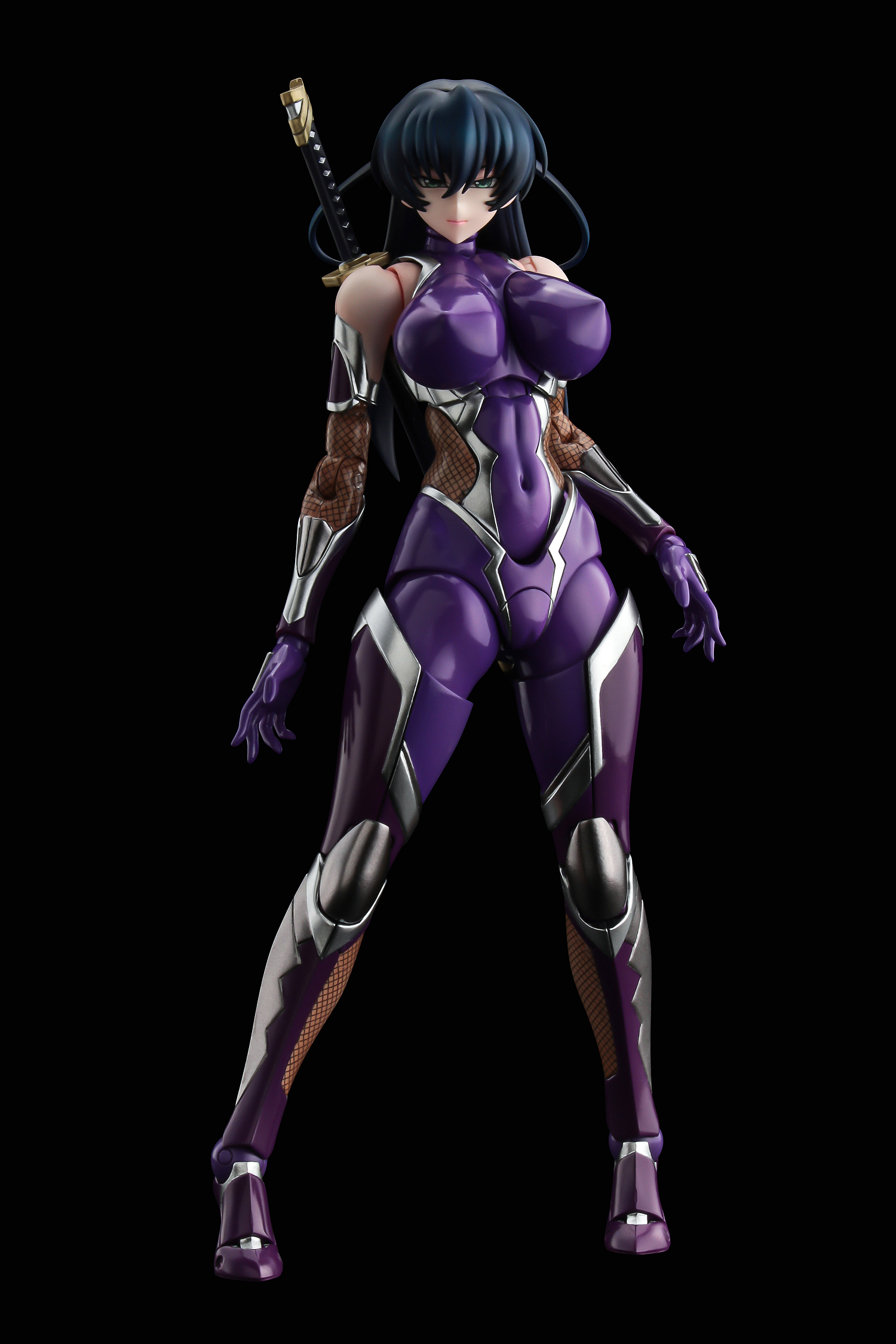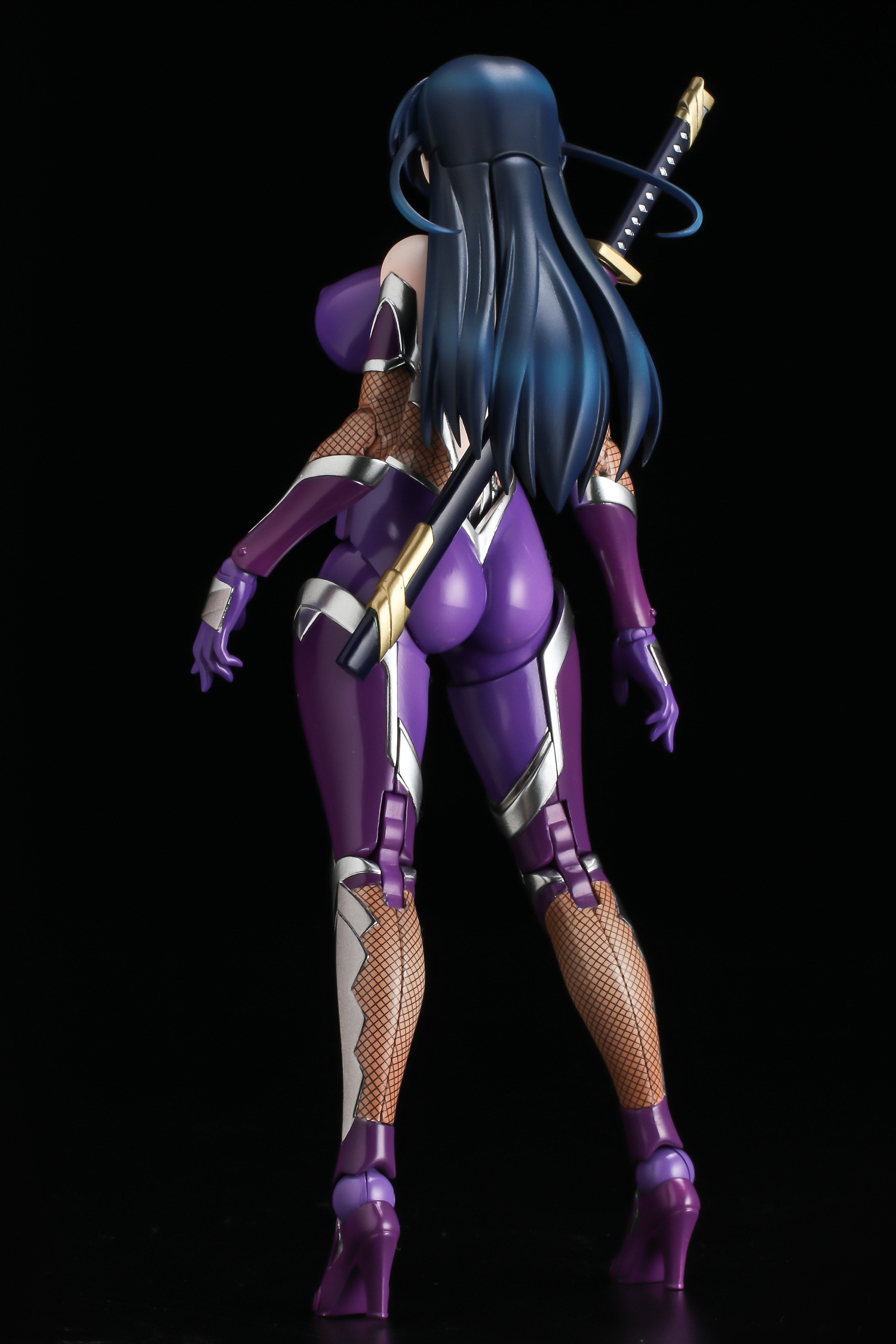 Based on the Asagi costume seen in "Taimannin Asagi 3"
This will bring to life the busty body line seen in the game.
The sexy purple ninja suit will come with a glossy finish that will improve the overall look of the product.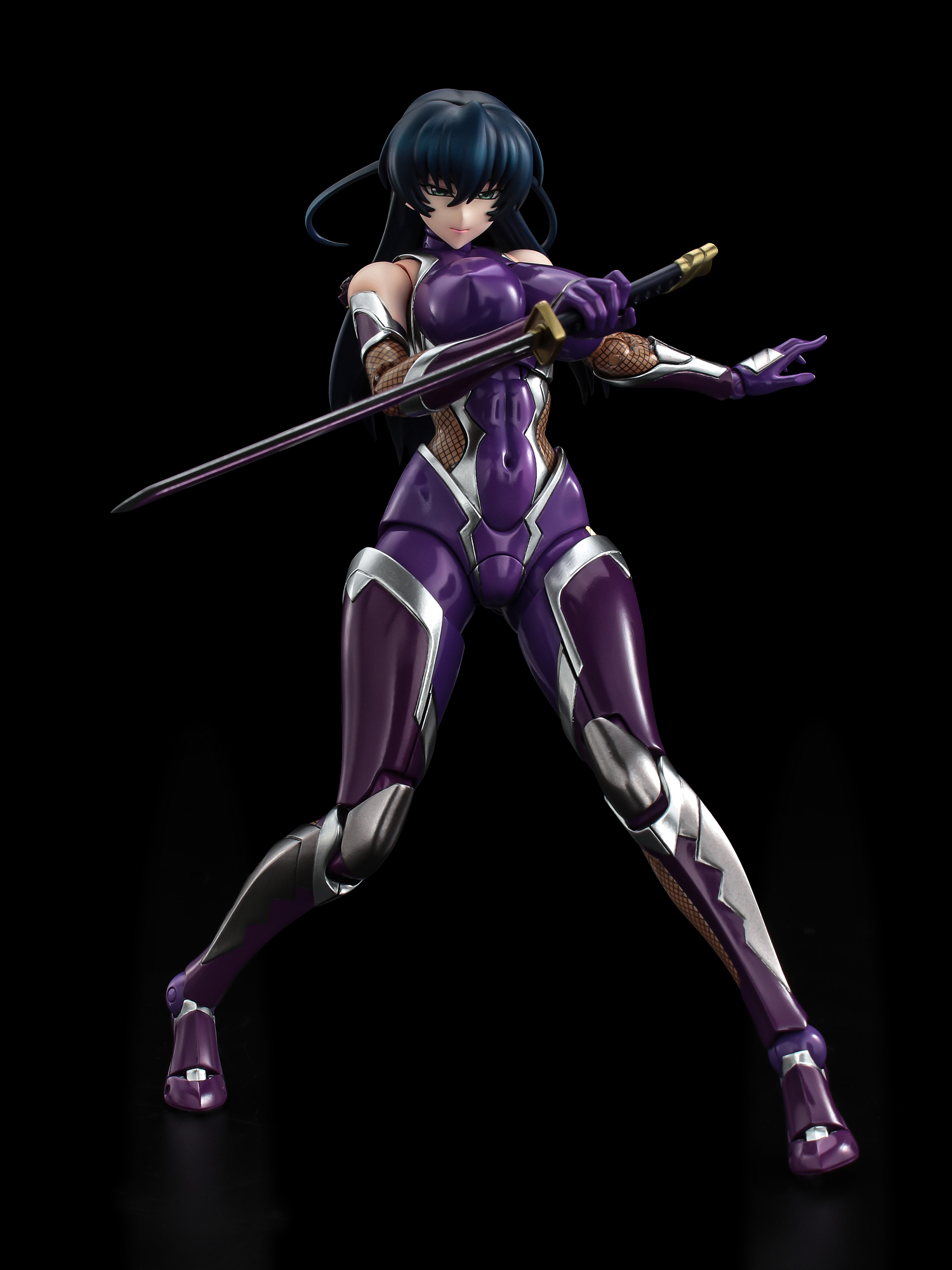 Height of the figure will be 160mm with over 20 points of articulation.
The ninja blade used during battle can be taken out of the sheath and posed with the figure.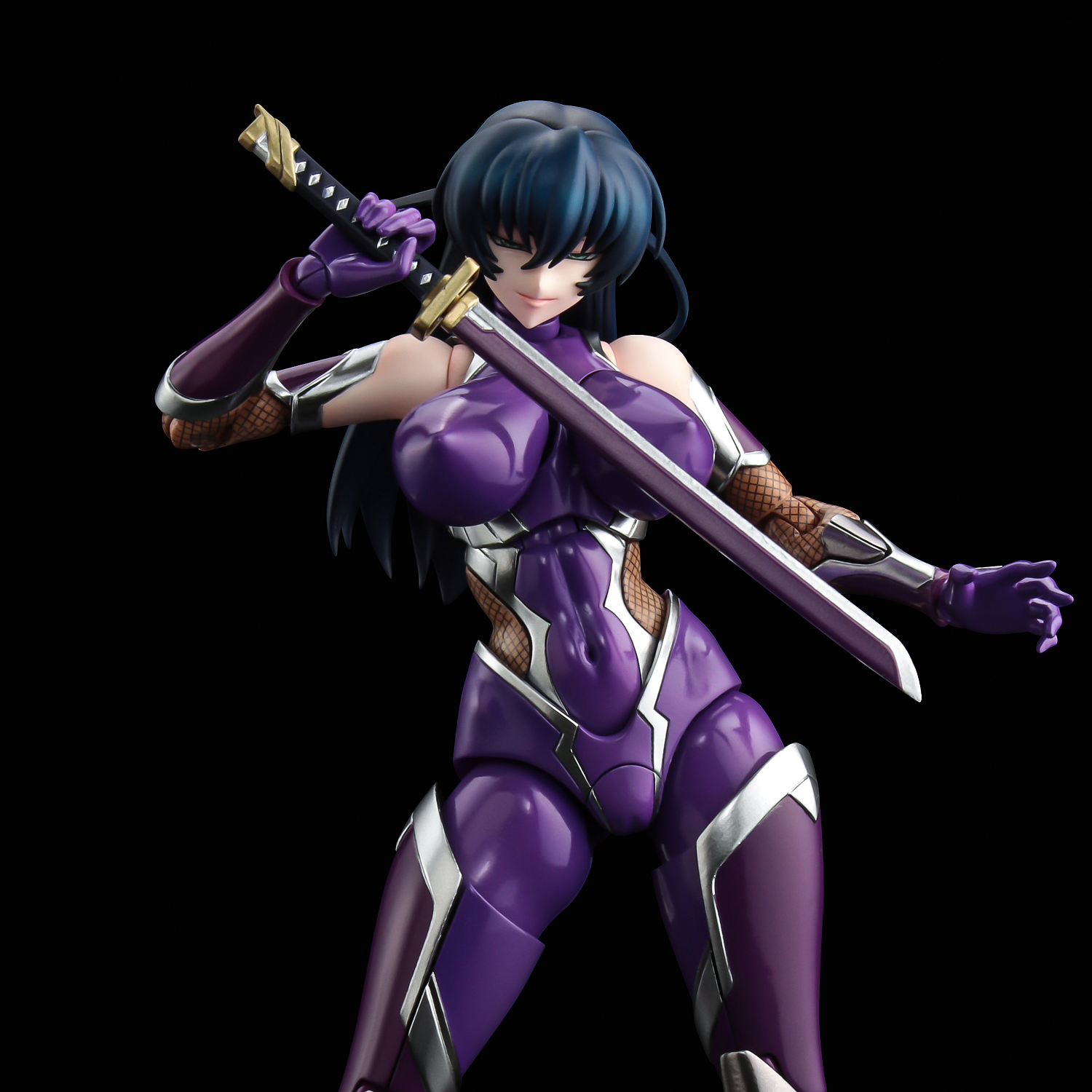 Exchangeable face parts are included which can be used to give her the scary smile seen above
We have designed this to keep the busty body like with out giving up anything in articulation.
And now what everyone's been waiting for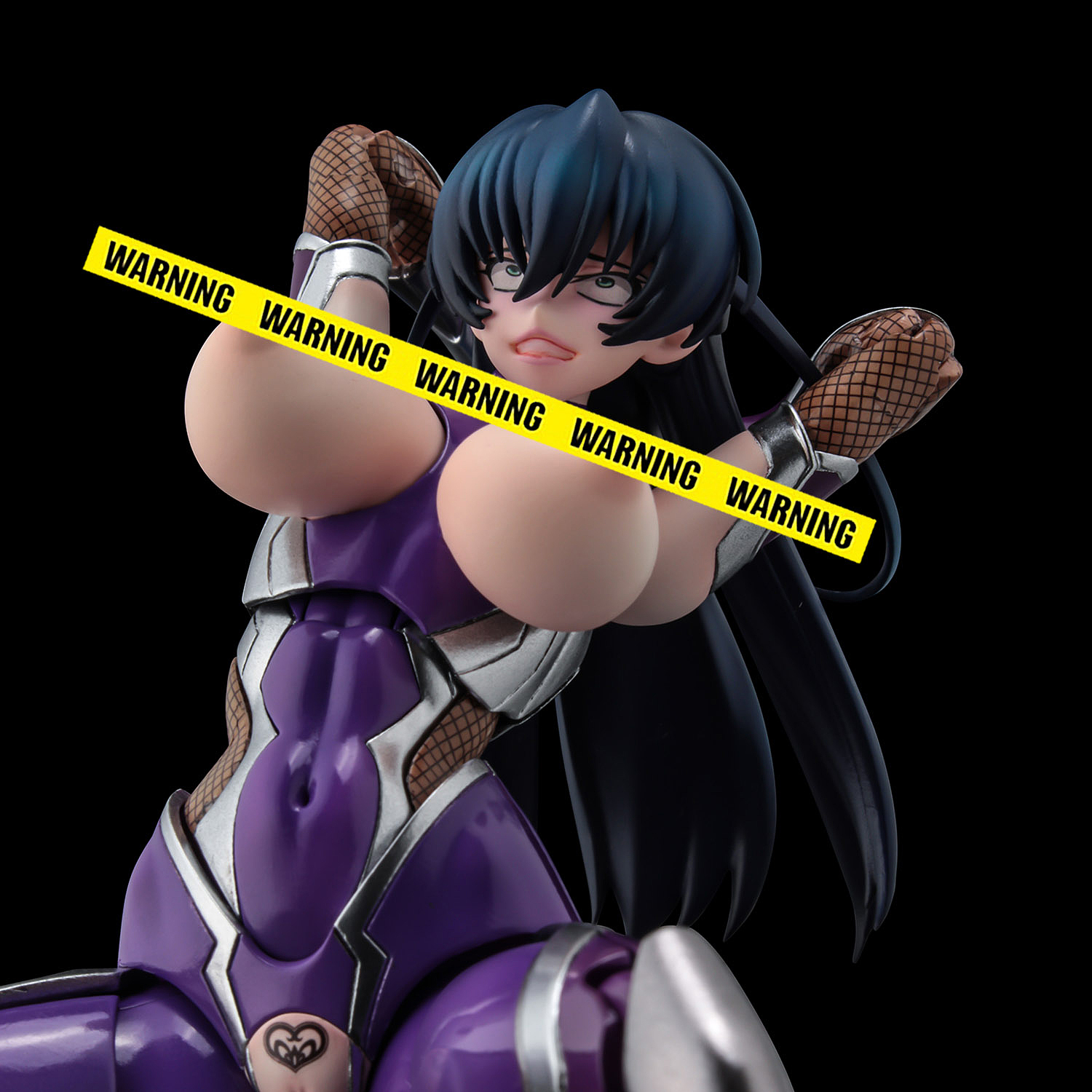 Unfortunately, mere words can't explain that face!
Two very naughty face parts are included to allow you to pose this in any style and situation you can dream of.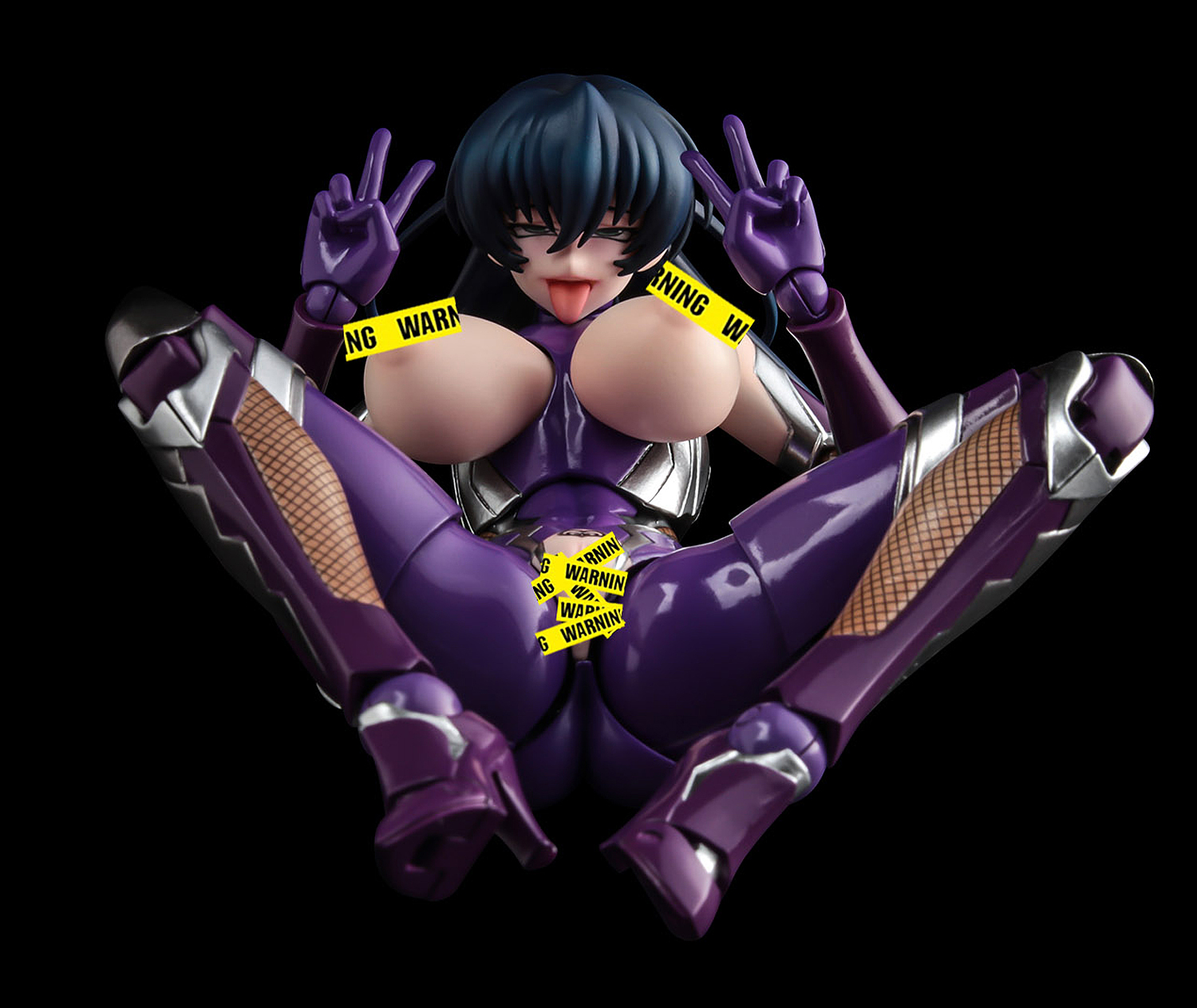 And look how great this looks posed!
This time not only are exchangeable breasts included we have included a special cross part that can be put on between your legs!
Hard to tell in the picture but the black heart symbol will be printed on it for those wondering.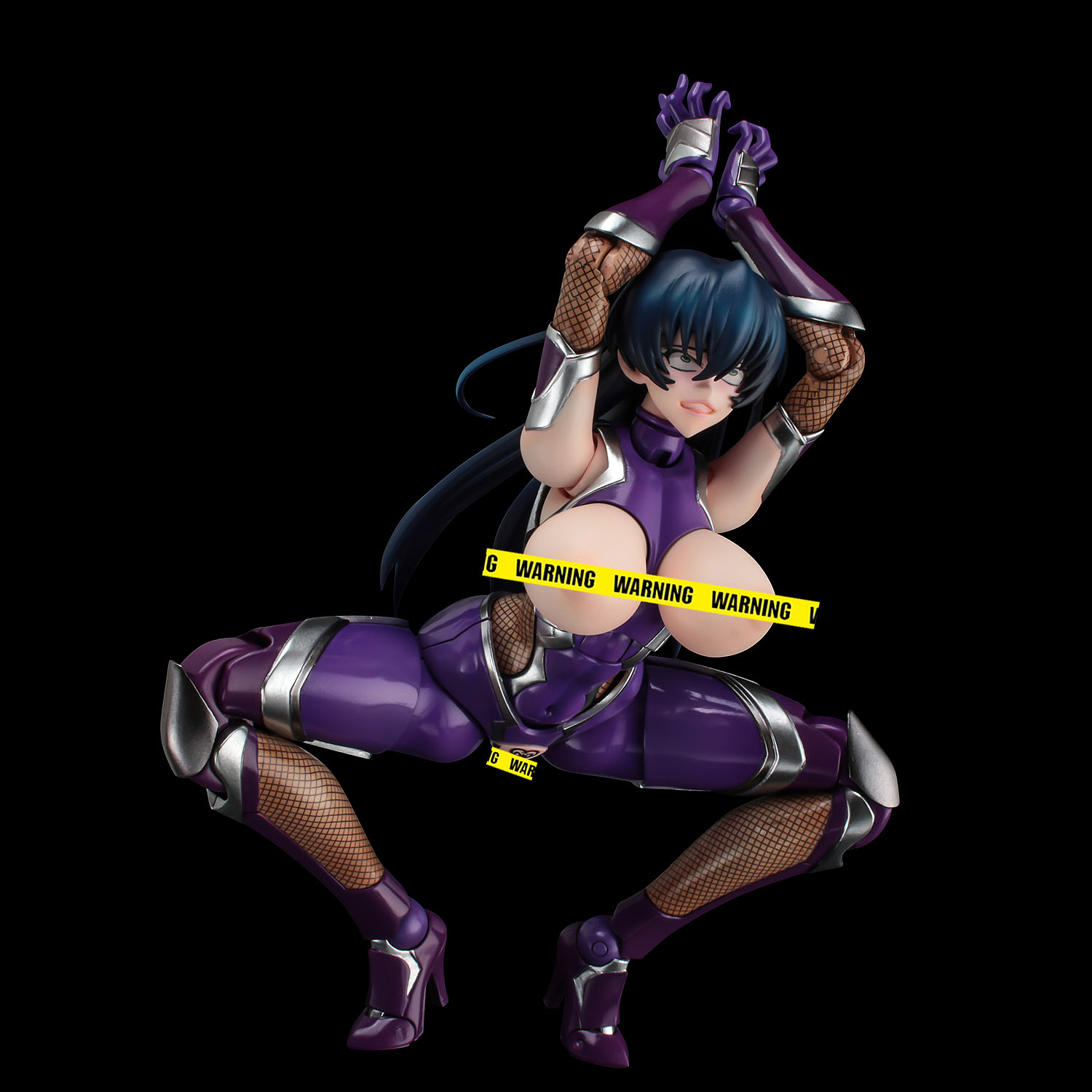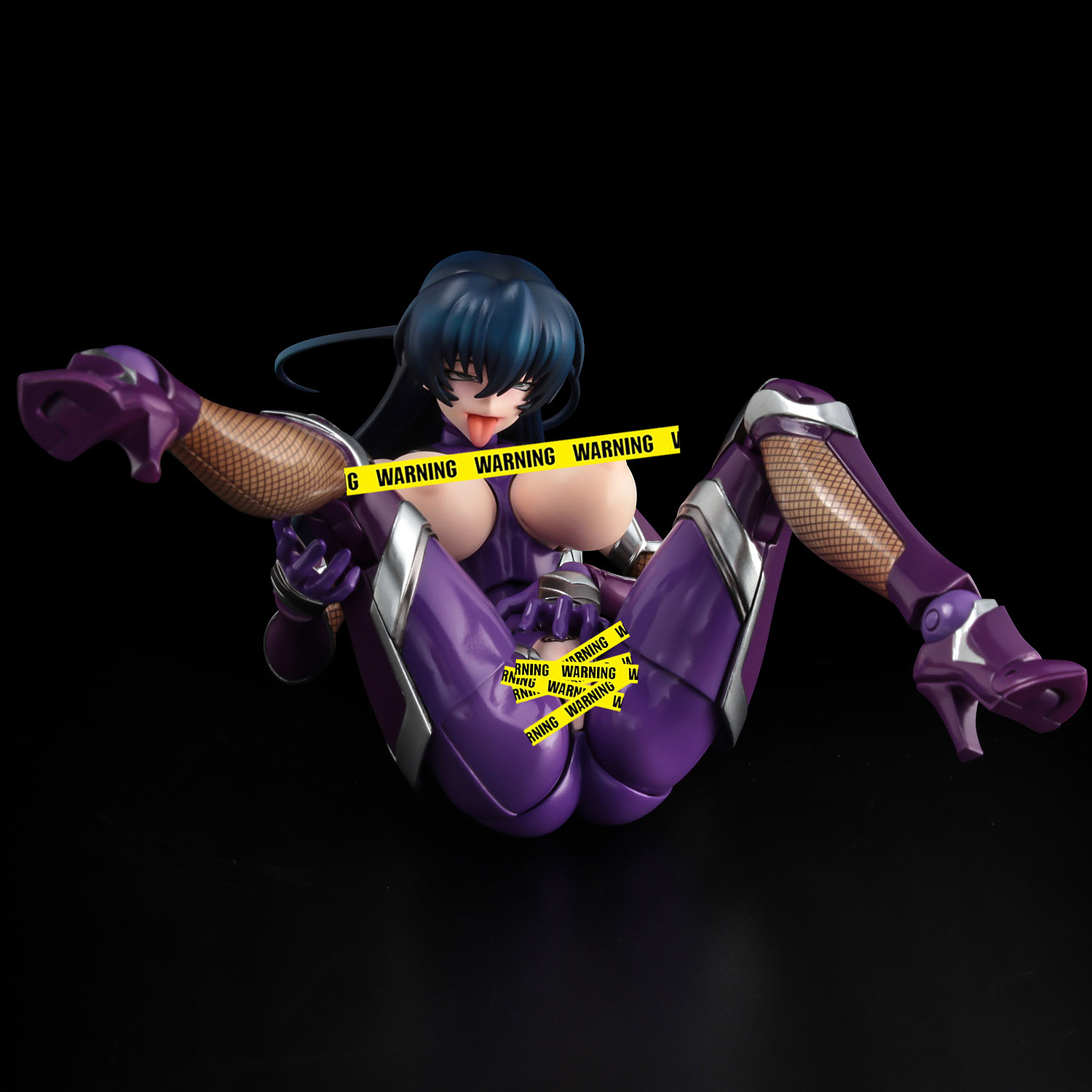 Thanks to the wide range of motion this can be put in a variety of poses to get you going !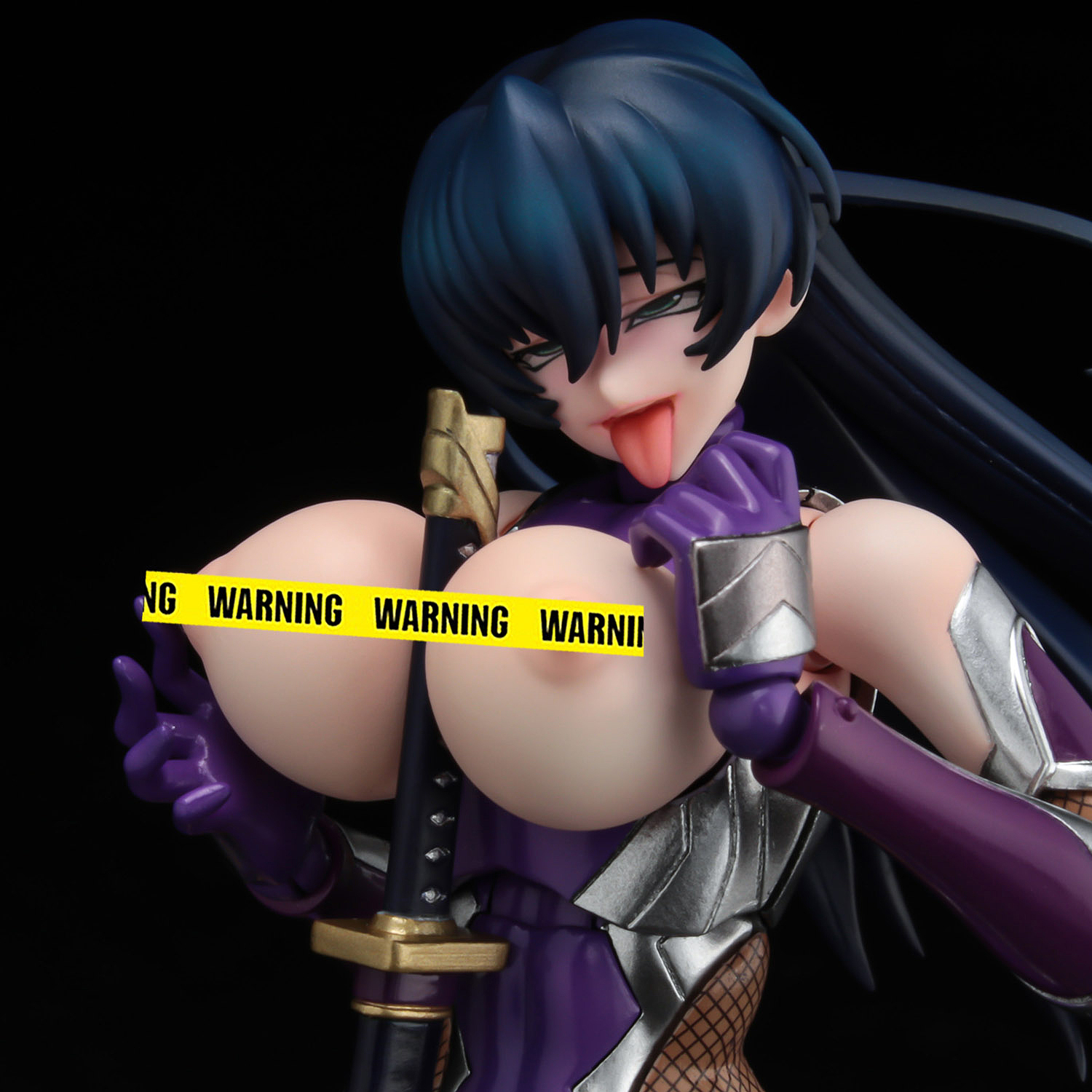 And yes, the articulated breasts is the best part of this…
Who doesn't like these?
The ball joints inside allow you to move them in any which way you want.
Goes without saying that the nipples are also ready to be played with.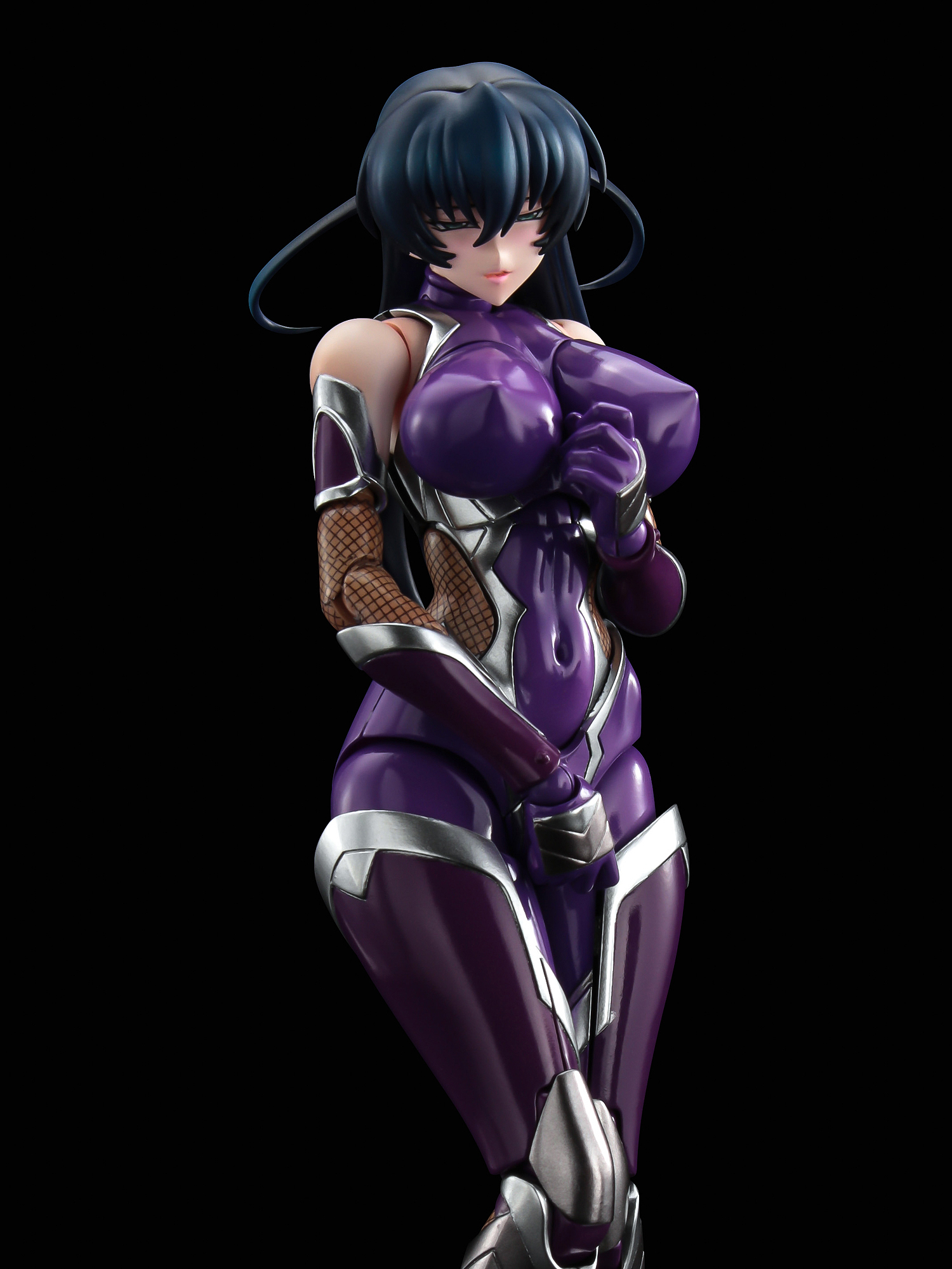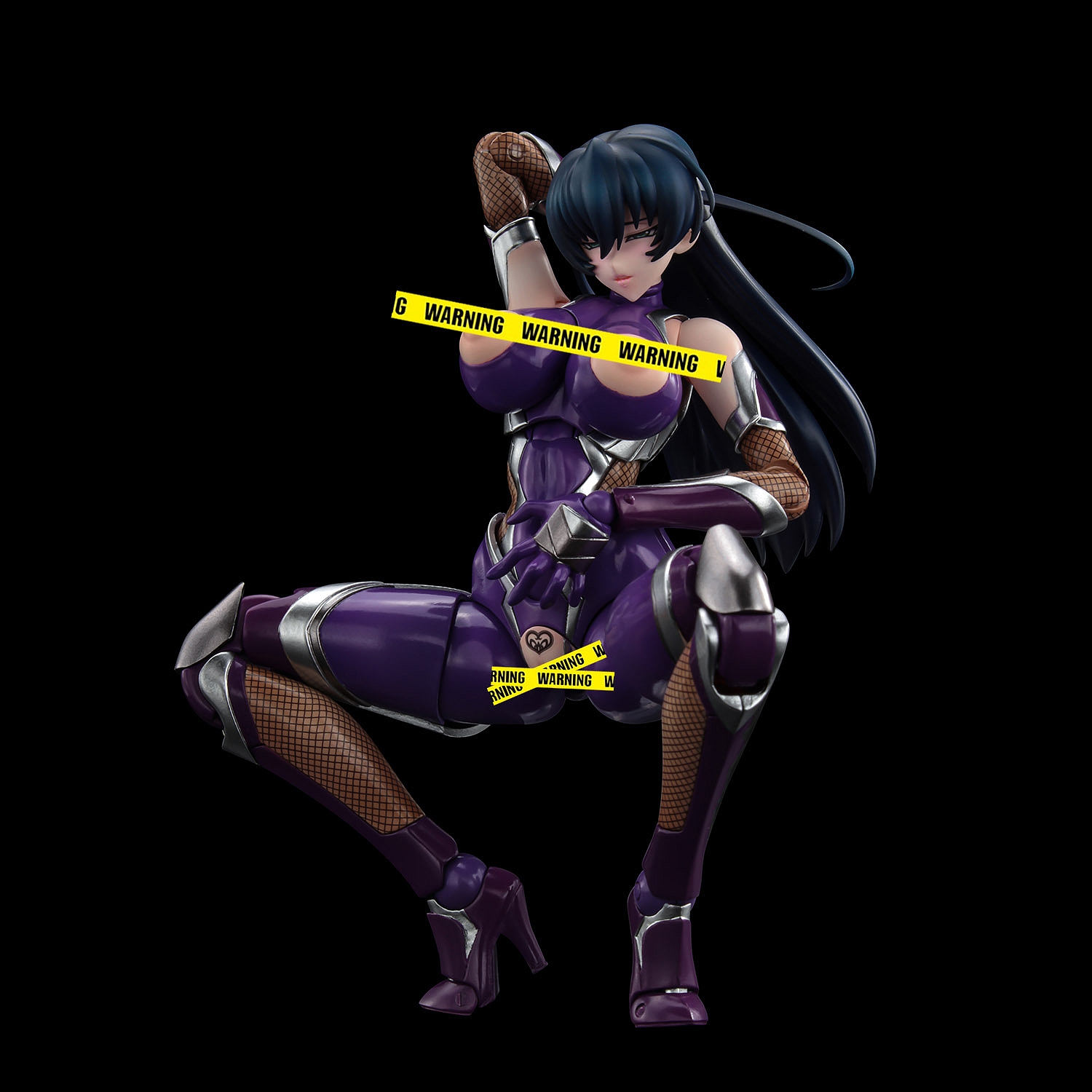 The Ecstatic face part with the pink cheeks are also included!
Just changing to this face part brings out a whole new version of Asagi.
The torn body suit with the nipples visible look can be done with the exchanging of parts.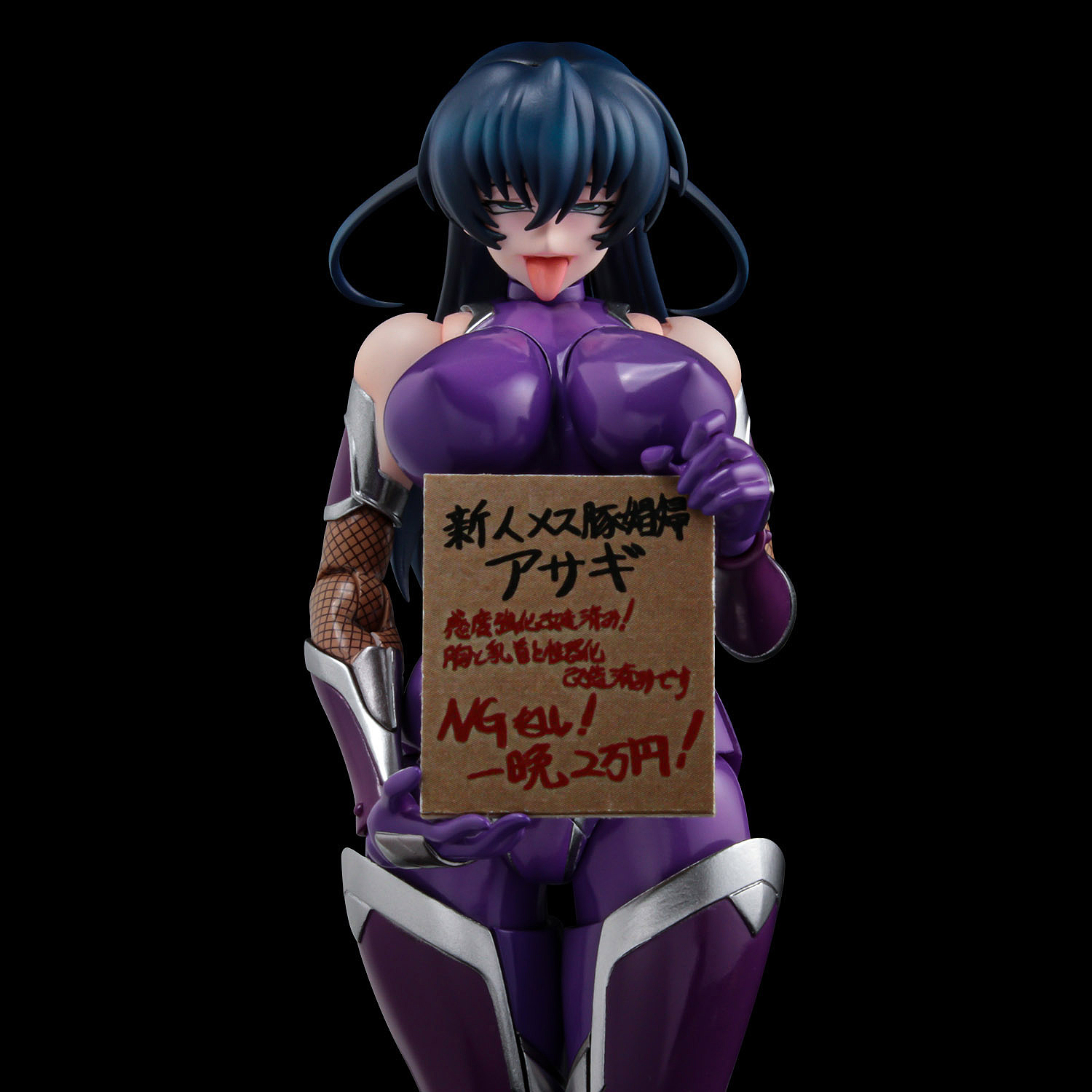 The hand drawn message board included can be held by Asagi as seen above.
You might not want to ask your Japanese friends to tell you what's written on it. Let's just say it's not safe for work.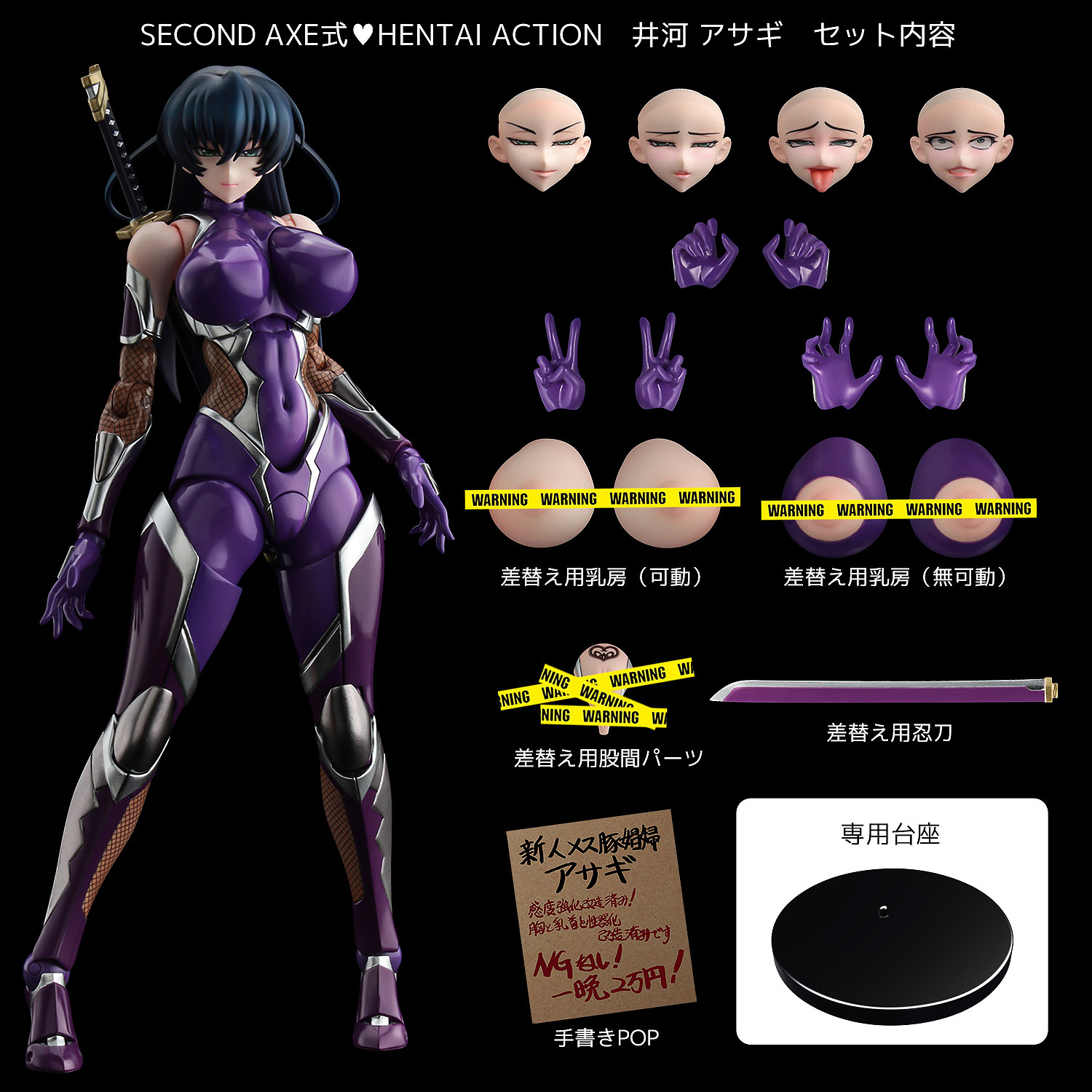 And a final look at the whole set!
By exchanging you will be able to put Asagi in any situation or pose you can dream up !
Have fun !
【 Product Details 】
Product Name: SECOND AXE Style❤HENTAI ACTION Igawa Asagi
License: Taimanin Series
Retail Price: JPY 15,400(Tax Included)
Scheduled Release Period: December 2020
Product Type: PVC・ABS・PP・POM Completed Figure
Size: Nonscale (160mm)
For: Age 18 and over
Sculptor: Kinosita Takao
Developed b: Second Axe
Distributer: Native
Bonus: Post card with art by the artist Kagami (For online sales only)
Set Includes: Main Figure 4x exchangeable face parts Articulated Breasts, Non articulated Breasts, 3sets x Exchangeable hand parts, Exchangeable Crotch Parts, Message board, Ninja Sword, Base
Purchase Limit: 3pcs per customer (Note please purchase separately of other products)
Ordering Period: January 29th, 2020 3PM (JST) – March 30th, 2020 7PM(JST)
And
Orders for the exclusive version including the photo book of the Second Axe official cosplayer "Ichiru"
will also start at the same time! This will be your only chance so don't miss out!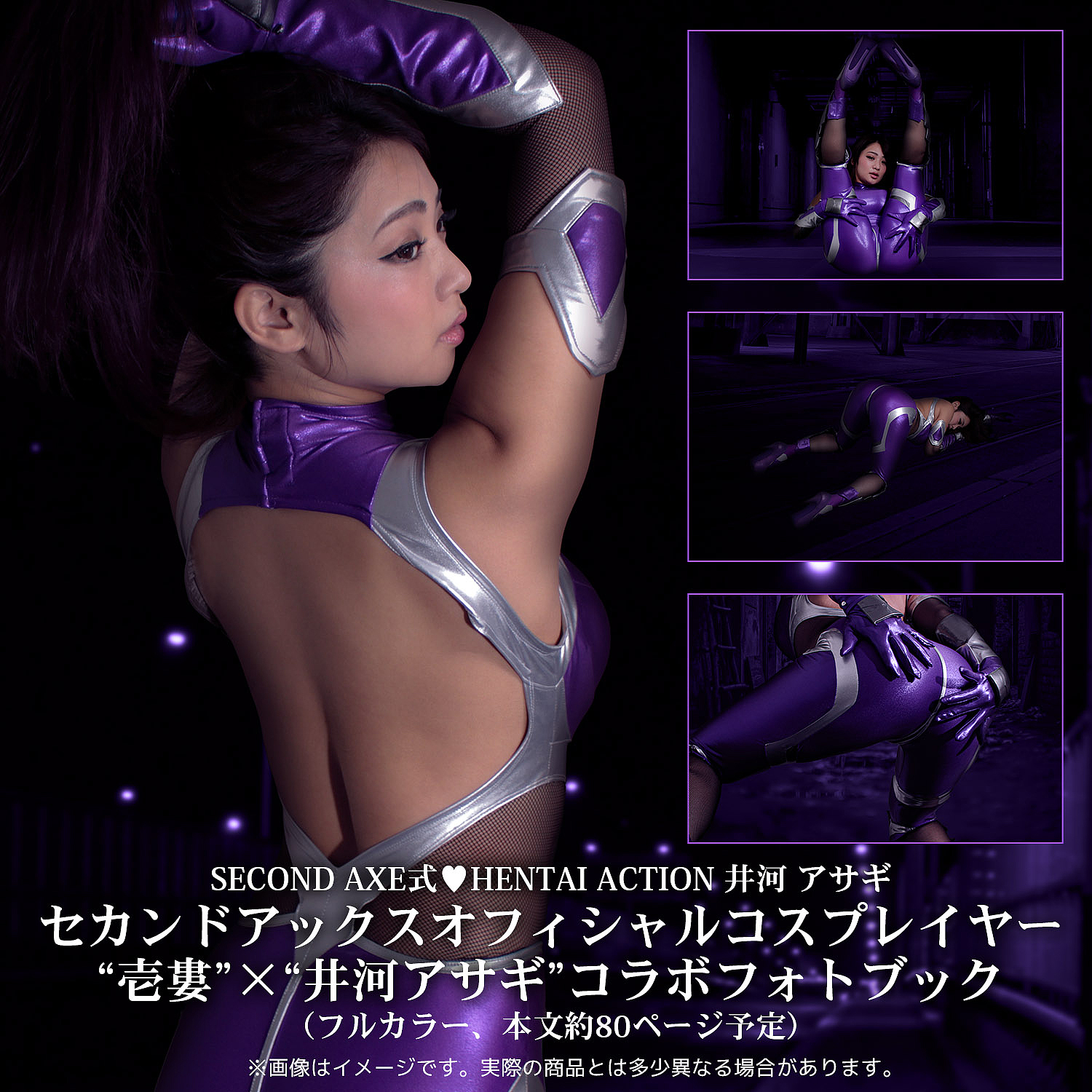 【 Product Details 】
Product Name: SECOND AXE Style❤HENTAI ACTION Igawa Asagi
SECOND AXE Official Cosplayer "Ichiru" x "Igawa Asabi" Collab Photobook
License: Taimanin Series
Retail Price: JPY 19,800(Tax Included)
Estimated Shipping Period: December,2020
Product Type: PVC・ABS・PP・POM Completed Figure
Size: Nonscale (160mm)
For: Age 18 and over
Sculptor: Kinosita Takao
Developed by: Second Axe
Distributer: Native
Bonus:  Post card with art by the artist Kagami (For online sales only)
Set Includes: Main Figure 4x exchangeable face parts Articulated Breasts, Non articulated Breasts, 3sets x Exchangeable hand parts, Exchangeable Crotch Parts, Message board, Ninja Sword, Base, Collab Photobook
Purchase Limit: 3pcs per customer (Note please purchase separately of other products)
Ordering Period: January 29th, 2020 3PM (JST) – March 30th, 2020 7PM(JST)

Click to Order
◆ こちらの商品に関してのご注文注意事項 ◆
● 掲載画像はイメージです。実際の商品とは異なります。 
● 銀行振り込みのご入金期限は、ご注文日が平日の場合、ご注文日を1日目として7営業日以内とさせていただきます。
● ご注文後キャンセルをお受けすることが出来ません。予めご了承下さい。
● お支払方法・お支払期限・送料・商品発送、につきましては「ご利用ガイド」で必ずご確認下さい。
● 18歳未満の方はご購入頂けません。
● この商品は年齢制限をしております。よってこの商品の写真画像を年齢確認無く公開するなどの行為はご遠慮ください。
● ネイティブホームページ内の画像の無断転載・転用を禁止します。
● お問い合わせは、下記のお問い合わせフォームからお送りください。
 http://www.native-web.jp/inquiry/
©Lilith